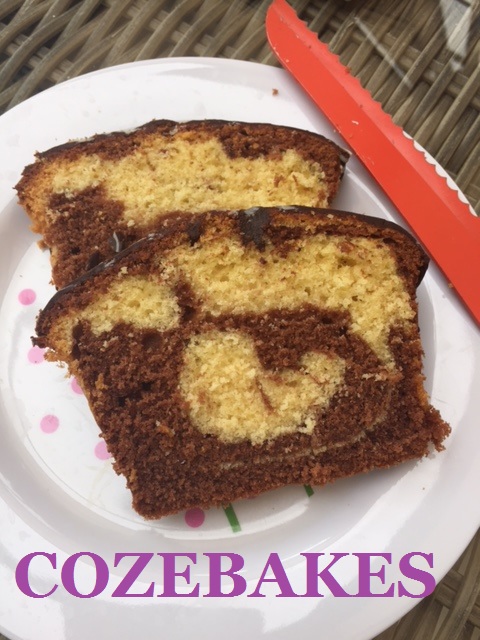 I do love a marble cake. They are so simple and yet always make an impression when cut. Each slice has a different pattern and I love that the result always looks so good yet takes only a little bit of effort.
This recipe is taken from one of Mary Berry's books and once you follow her recipes to the letter, they never fail.
For this recipe, there's a chocolate coating which is then decorated with melted white chocolate but if you wanted to keep this cake for a simple slice of loveliness with your daily cuppa, just leave it undecorated. It's moist and will still be delicious!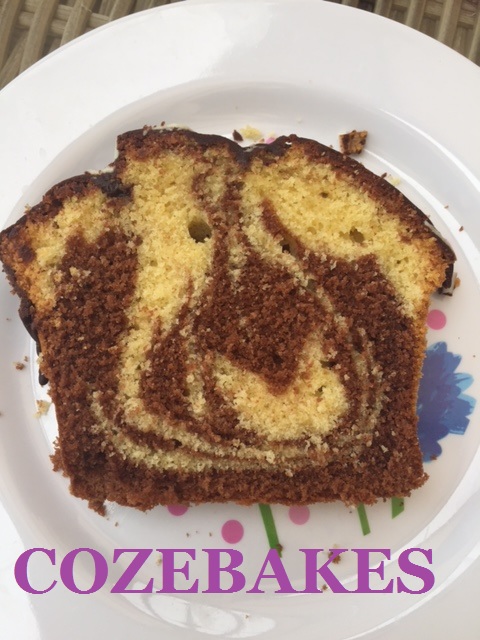 This is a very easy to make recipe but it's a large 2lb cake so will take between 65/70 mins in the oven and a while to cool before icing so give yourself the time needed.
Preheat oven to 160C (fan) and grease and line a 2lb loaf tin. Make sure the parchment comes up on the sides for easy lifting out. Alternatively, you can use a liner which will work well too.
Ingredients:
225g butter, softened
225g caster sugar
275g self raising flour
2 level tsp baking powder
4 large eggs
2 tbsp. milk
1/2 tsp vanilla extract
1 + 1/2 level tbsp. cocoa powder
2 tbsp. hot water
Icing:
25g butter
15g cocoa powder, sifted
1 – 2 tbsp. milk
100g icing sugar, sifted
Approx 25g white chocolate melted for decorating
Method:
Measure the butter, sugar, flour, baking powder, eggs, milk and vanilla extract into a good large bowl and beat with a mixer for at least 2 minutes until it's well blended together.
Spoon half of this mixed batter into another bowl and set aside.
In a small bowl, mix the cocoa powder and the hot water together until smooth and allow it to cool slightly.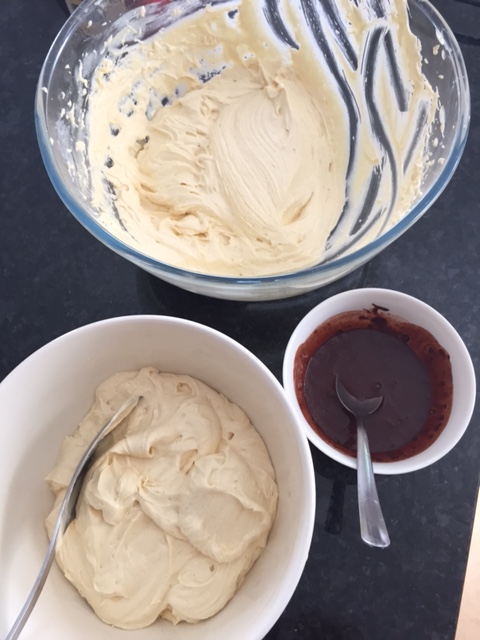 Add the cooled cocoa powder mixture into one of the bowls and mix well until it's completely blended in.
Get two large spoons and put the vanilla and chocolate cake mixtures into the prepared loaf tin in random order. Don't stress about it too much. Use up all the mixture from both bowls.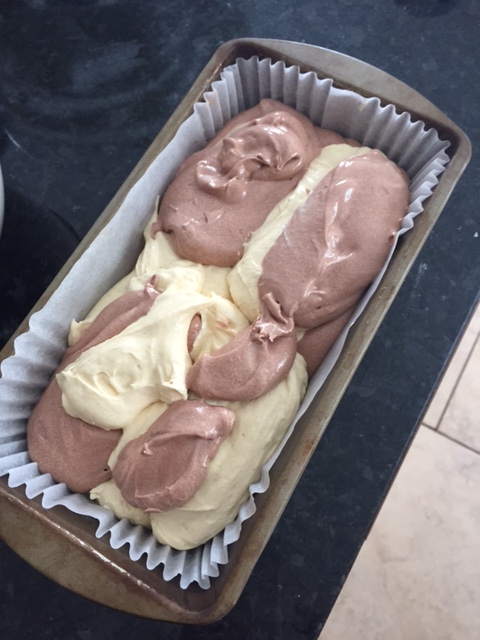 Using a wooden skewer, gently mix up the two batters but only a couple of turns is all that's needed.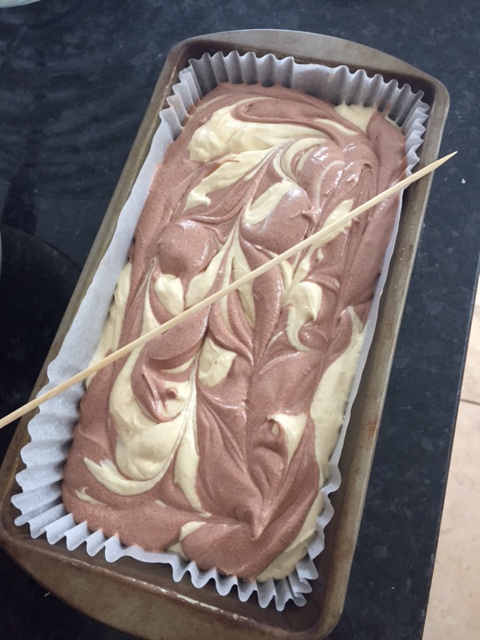 Bake in the preheated oven for 65/70 minutes until it's well risen, a skewer comes out clean and it's slightly shrinking from the sides of the tin.
Allow it to sit and cool in the tin for 10 minutes then turn the cake out on a wire rack, remove the parchment and allow it to cool completely.
To make the icing, melt the butter in a small pan on a gentle heat, add in the cocoa powder and stir to blend. Gently let it cook for about 1 minute. Stir in the milk and icing sugar then remove from the heat and mix it really well
If you feel it's needed, you can leave the icing to one side and stir it occasionally to thicken up.
Spread the icing evenly over the cold cake and then drizzle over the melted white chocolate across and back over the top.
Leave it to set.
I just love the lovely patterns that a marble cake produces. There's nothing else like it!
Bake this lovely cake with love
Soraya x