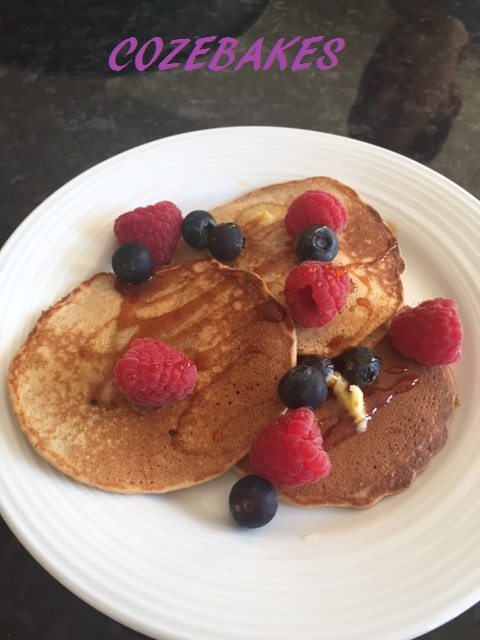 Thin pancakes are all well and good for Pancake Day but on other days, there's no beating an American style pancake smothered with your favourite topping and these gluten and wheat free variety are really good.
You can decide if you want to add the sugar or leave it out.
You will easily feed 4/6 people with this batch of gloriously good pancakes!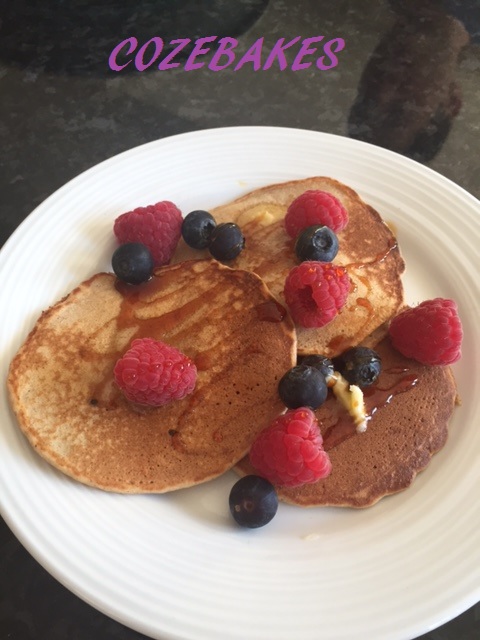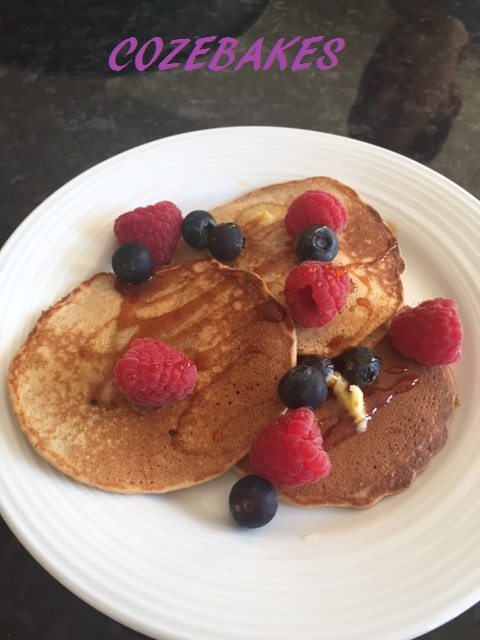 I used Dove's Farm Buckwheat Flour as I find their products excellent quality. The mix is quite gloopy so have your bowl and pan close together with a large spoon rest or plate to avoid too much of a mess. As you make the pancakes, place them on a plate in a low oven to keep warm till you're ready to serve them.
All the usual toppings will work beautifully with these pancakes but to add an American nod to your pancake feast, mix some very soft butter with icing sugar and you get a deliciously sweet butter topping which will just melt over the warm pancakes …. interested??
Ingredients:
4 tbsp. golden caster sugar (optional)
140g buckwheat flour
85g gluten free plain flour
2 tsp cinnamon
1 tsp bicarbonate of soda
3 large eggs
284ml buttermilk (I didn't have any so I added a tablespoon and a teaspoon of lemon juice and left sit for about 5 mins)
Butter for frying and whatever toppings you like to serve.
Method:
Mix the sugar (if using), both flours, cinnamon and bicarbonate of soda in a large bowl.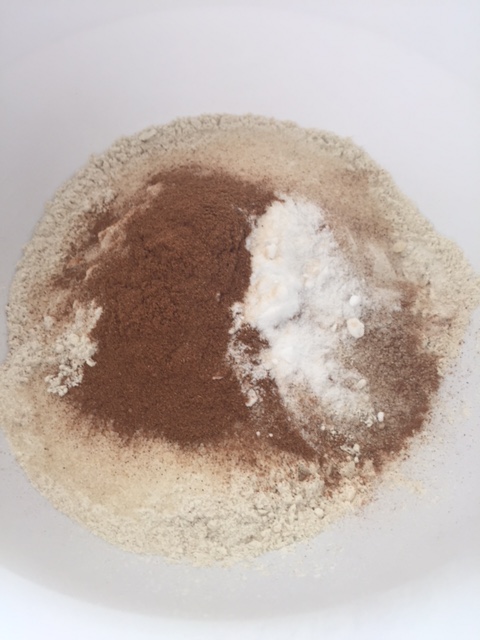 Make a well in the center and crack in the eggs.
Gradually whisk in the buttermilk to make a smooth batter.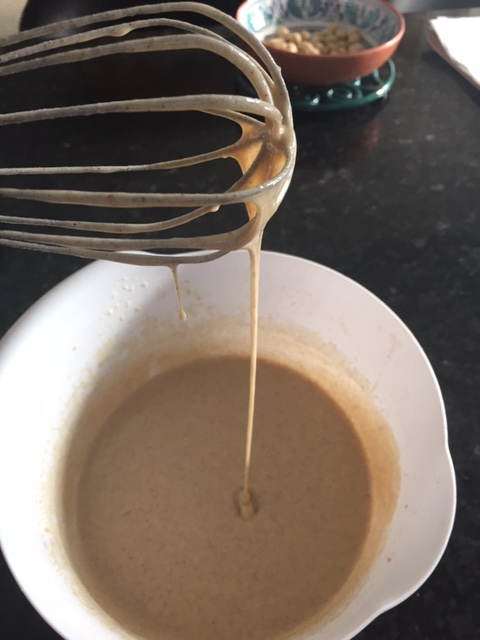 This is the consistency you will be looking for.
Melt a knob of butter in a non stick frying pan. Select medium heat, not high.
Add a spoonful of the batter to make about a 3″ to 4″ wide circle. A tablespoon or 1/3 cup size will work well.
A word here to pay heed to – these cook very fast. Literally about 1 minute per side. Once you see bubbles on the surface, then it's time to turn the pancakes. You're looking for a light, golden colour.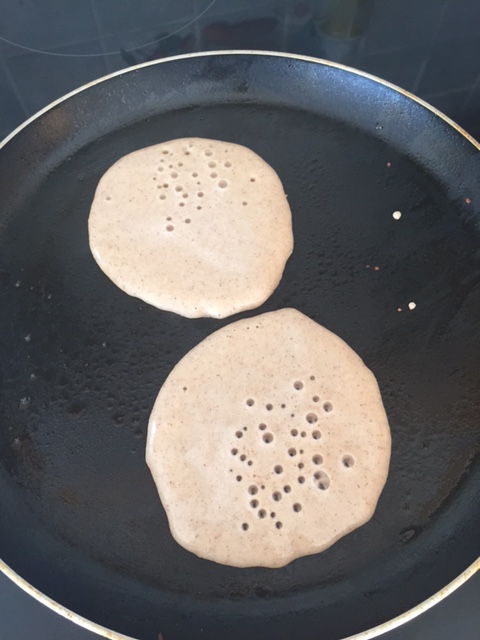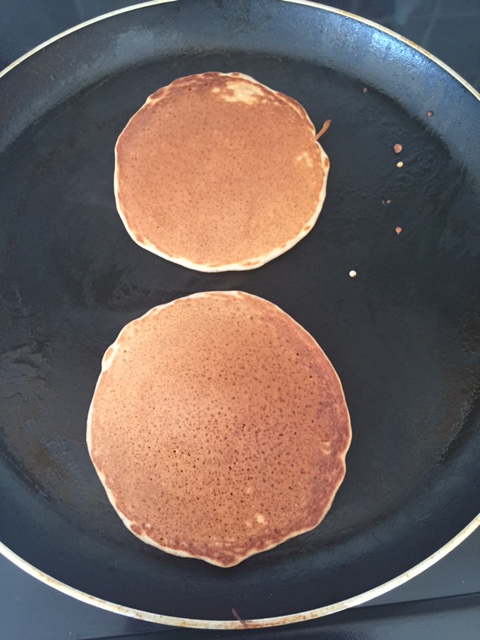 Once you've cooked up the full batch, serve to your very happy guests!
These pancakes are really very filling so 4 per person tends to be enough but then, there are some hungry bellies out there 😉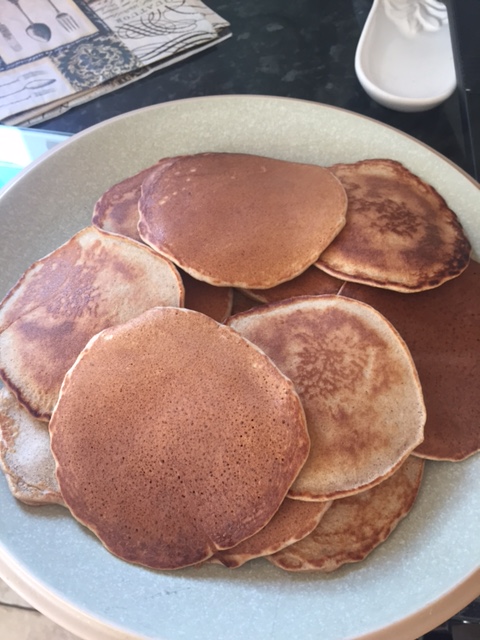 A stack of heavenly pancakes ready for delicious toppings!
Baked for the family with lots of love!
Soraya x