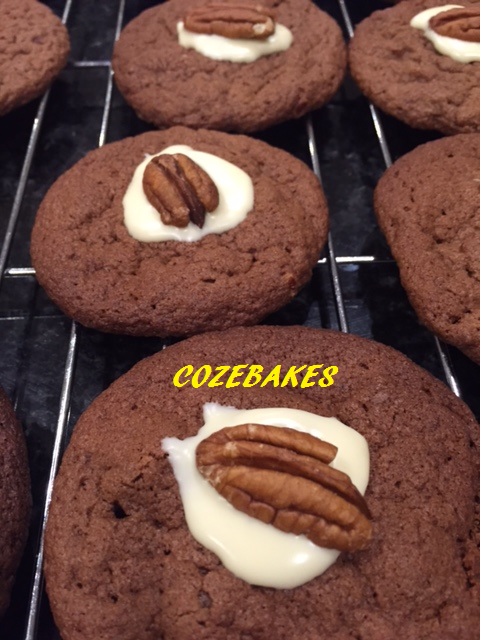 We were given some shop bought cookies that are gluten free and I was so disappointed at the taste. It's a pity this is what's available to coeliacs as a treat. So I found this recipe and they are just the bomb. They really taste great and you won't buy biscuits again after making these.
The mention of the word Nutella seems to send lots of people into raptures of how they eat it, how they love it and how delicious it is. All this is very true. Nutella is a jar of sheer luxury, decadence and total indulgence!
This is a quick and simple recipe for gluten free cookies using Nutella as the main ingredient. Adding an egg with an egg white gives them a touch of lightness that adds to their appeal.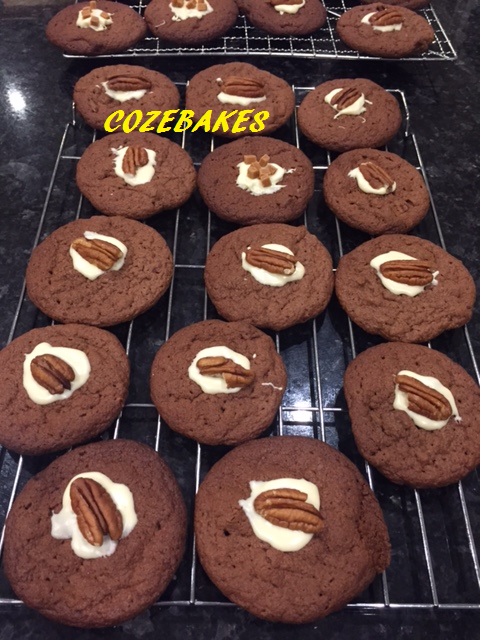 You can't tell the difference between these and non gluten free cookies. They are crunchy on the outside and then when you get to the center, there's a delicious soft and chewy bite or two of Heaven!
Ingredients:
100g butter
260g soft brown sugar (I reduced this by half)
1/2 of a 375g jar Nutella
1 tsp vanilla extract
1 egg and 1 egg white
180g self raising flour
1 tsp xanthan gum
1 tbsp. cocoa powder
50g pecans, chopped
To decorate: 100g white chocolate
Method:
Preheat oven to 180C (fan oven). Grease 2 baking trays or line them.
Beat the butter and sugar together. Add the Nutella and the vanilla extract and beat well again.
Add the egg and the egg white and beat well.
Add all the dry ingredients and gently fold them in.
Spoon dessertspoons of the mix onto the trays. Place them with some space between them as they spread while baking. I used a small ice cream scoop.
Bake for 15 mins. I found that made them a teeny bit over cooked so I left it at 13 mins which I found worked perfectly for my oven so keep an eye on them.
Leave them on the trays for about 5 mins and then move them to a wire rack to cool.
While they are cooling, melt the white chocolate and drizzle over the cooled cookies. As there were pecans in the cookies, I placed the melted chocolate in the center of each cookie and topped with a full pecan.
They last for about 3 days in an airtight container.
Baked as ever with love
Soraya x