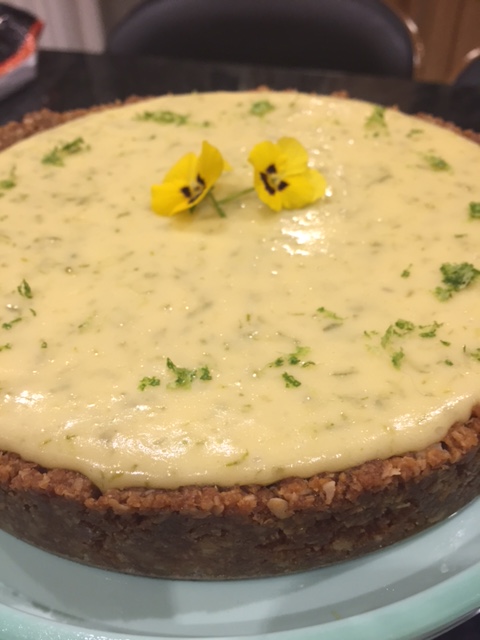 Anything with citrus is always a winner at ours and I've been wanting to make a Key Lime Pie for a good while now. My son has been asking for one. He doesn't eat many desserts so when he asked, I decided to bite the bullet and make one.
It's full of zingy lime and has a lovely buttery base. Both only need a short time in the oven and some fridge time to be ready. It's rich and indulgent so I'll leave that there with you!
We're not big fans of cream so I was asked to leave it off but finishing this off with a flourish of whipped cream and decorating with some grated lime zest would make it a wonderful centerpiece.
The original recipe had too much melted butter so I reduced it and it worked perfectly with no leakage after baking. I used Hob Nobs for the base and they were lovely and oaty but I feel that a crunchy and strong flavour such as gingernut biscuits would also be great and contrast really well with the zingy lime.
Now the argument over Key Limes will keep going I'm sure but I'm not getting involved in it. We can't get them in Ireland so I used traditional limes in mine. I've been told that key limes don't make that much difference but as I've never had them, I can't say. Also, I'm calling this Key Lime Pie so that you know what it is 🙂
Heat oven to 160C / 140C Fan / Gas 3 and have a 22cm loose based cake or tart tin ready. No need to line.
Ingredients:
300g Hob Nobs
130g butter, melted
1 x 397g tin condensed milk (I used the Nestle one)
3 medium egg yolks
Finely grated zest and juice of 4 small limes or 3 large limes
300ml double cream (optional)
Extra lime zest to decorate
Use a food processor to crush the biscuits or a heavy plastic bag with a rolling pin. Mix the crushed biscuits with the melted butter till completely combined. Line the base and up the sides of the tin. Use the back of a spoon to spread out and you can also use a small piece of parchment to push up the sides. It's better not to use your hands so you don't add any heat or grease.
Bake in the oven for 10 minutes. Remove and cool the base. I left mine in the fridge to cool down.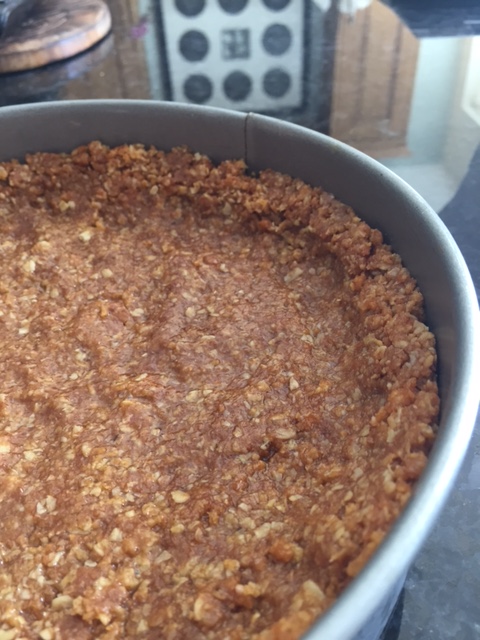 Put the egg yolks in a large bowl and whisk for one full minute with electric beaters. Add the condensed milk and whisk this for another 3 minutes. Add the lime zest and juice and whisk again for 3 full minutes.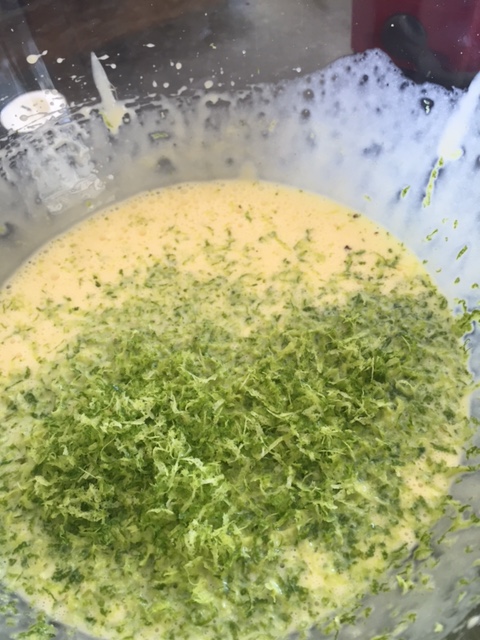 Pour this whisked filling into the cooled biscuit base and then put back into the oven for 15 minutes. Remove and cool a bit. Chill in the fridge for at least 3 hours but preferably overnight.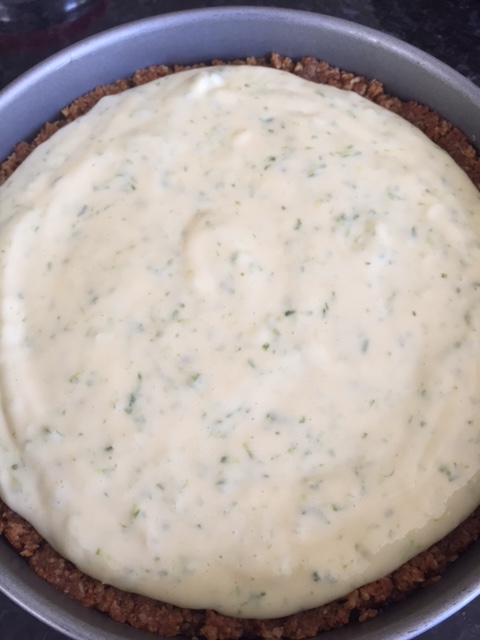 When you're ready to serve your Key Lime Pie, carefully remove from the tin and decorate with whipped cream if you like. Add some finely grated lime zest for a perfect finish.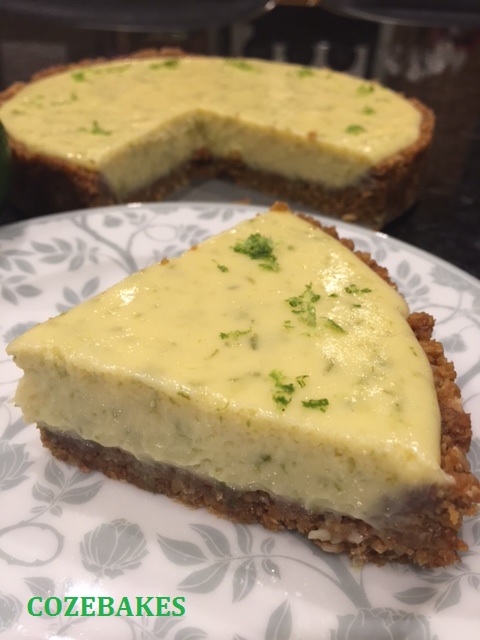 Keeps in the fridge for several days.
Bake with love
Soraya x