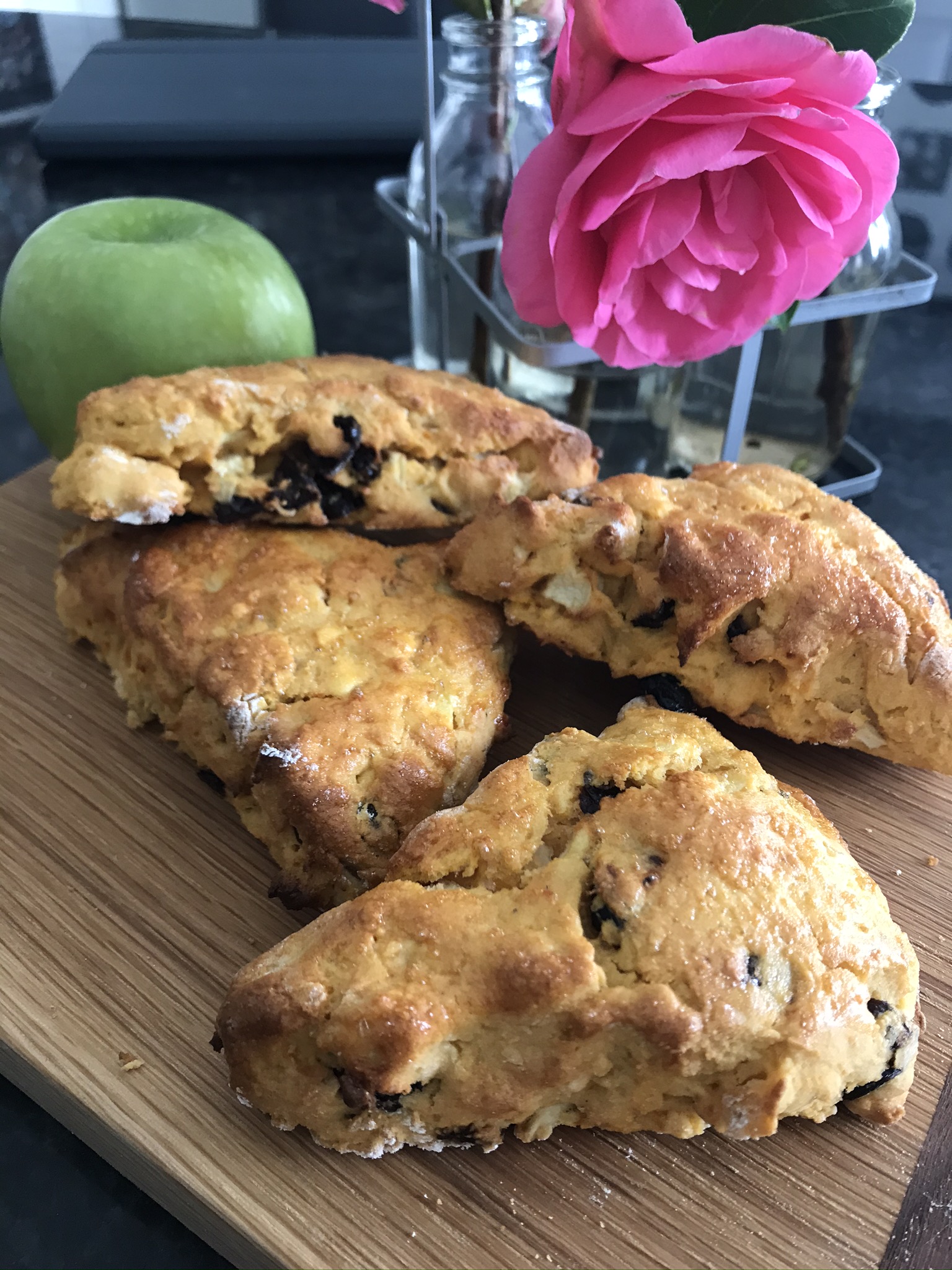 This scone recipe is very simple to put together. If you already have sweet potato mash, then you're one step ahead. There's no butter in this recipe, I use oil instead and they are still really light and fluffy. Sweet Potato is a great vegetable, full of nutrition and high in fibre, vitamins and minerals – specially high in Vitamin A.
For those who are on special diets, Sweet Potatoes are a low glycaemic food. So let's get to the recipe.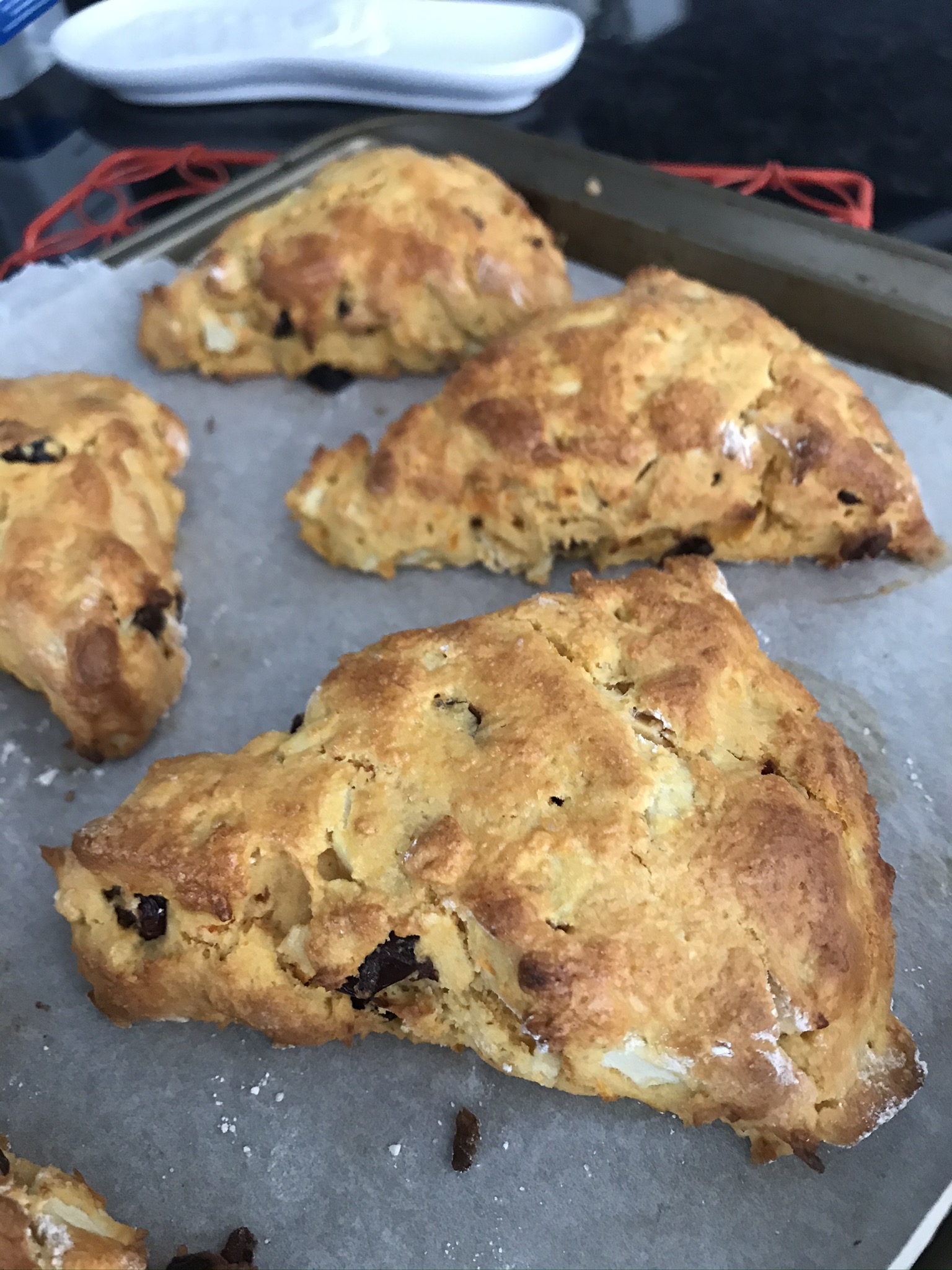 I made my scones gluten free but I'm going to give you both versions so everyone can enjoy them. By the way, don't tell fussy eaters what's in them because no one in my house guessed the ingredients. They really liked them!
You should get 12 scones from this recipe but I made mine into triangles, just for something different.
A quick method video: https://www.facebook.com/soraya.quigley/videos/10216925954882254/
Ingredients:
245g plain flour (use Gluten Free if needed) – you can also use wholemeal or half of each
1/4 tsp salt
1 tablespoon baking powder (GF if needed)
1 tsp Xanthan Gum – only for Gluten Free
30g dried cranberries
1 apple, peeled and diced into small pieces
1/4 tsp Nutmeg
220g cooked, mashed sweet potato (you can use pumpkin if you like) ** see tip below
60ml vegetable oil
60ml milk – you can use low fat if you like or almond/oat/coconut milk too
1 large egg, beaten
2 tbsp brown sugar – I used half this
Method:
Preheat oven to 200C Fan or 220 conventional, Gas 7.
Line a baking tray with parchment.
In a small bowl, sift the flour, salt, baking powder, xanthan gum if using and nutmeg together.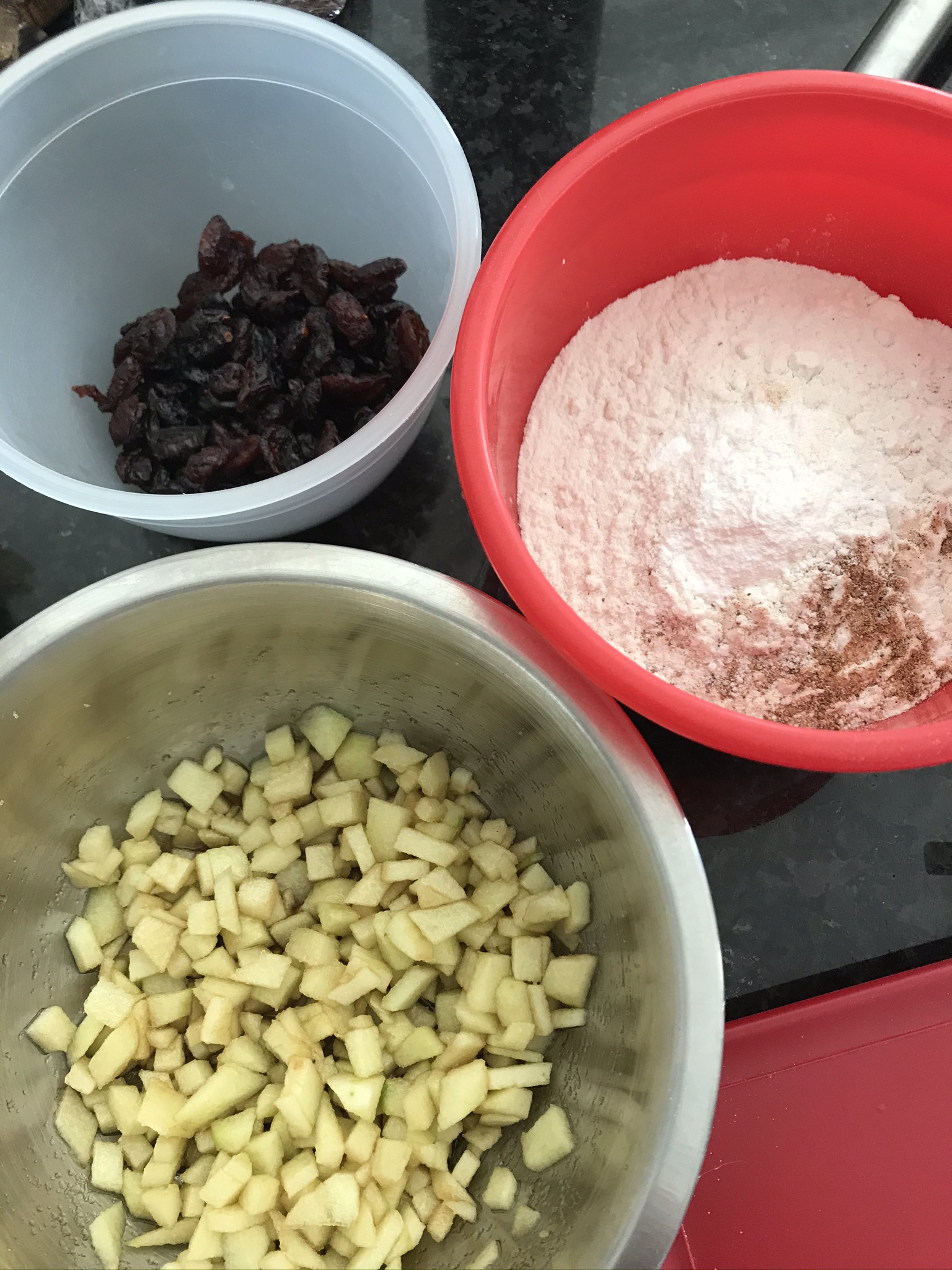 Stir together the sweet potato, oil, milk, egg and sugar in a large bowl. Stir in the flour mixture, cranberries and apple and combine just till it's all moistened. Don't over work it.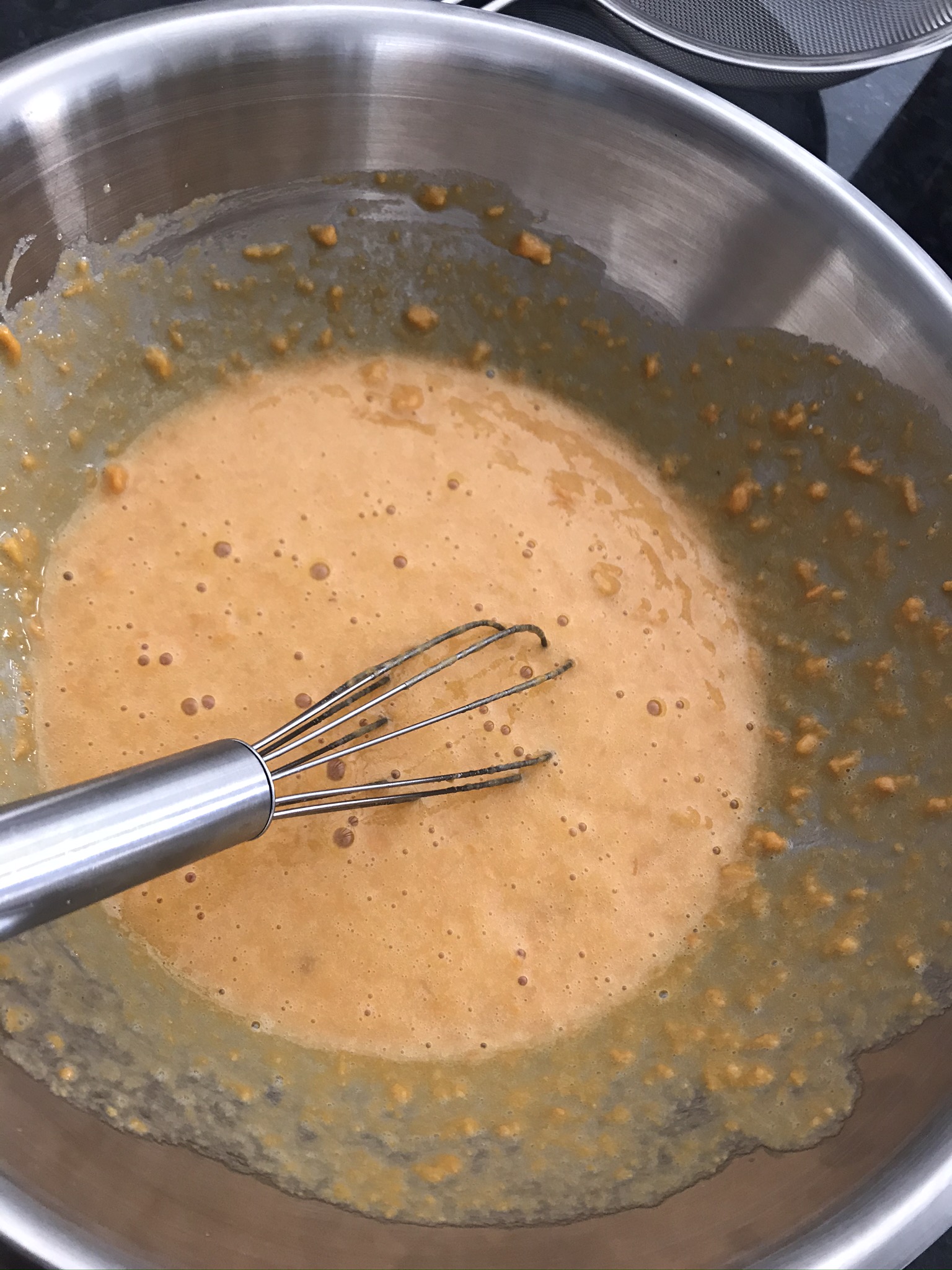 Turn out the dough on a floured surface. Using your hands, pat it into a circle. Cut either into rounds or triangles. Place them on the prepared baking tray with a little space between them. Keep gathering up remainder of the dough till you use it all.
Bake for 12 – 15 minutes. This will depend if you're making rounds or triangles.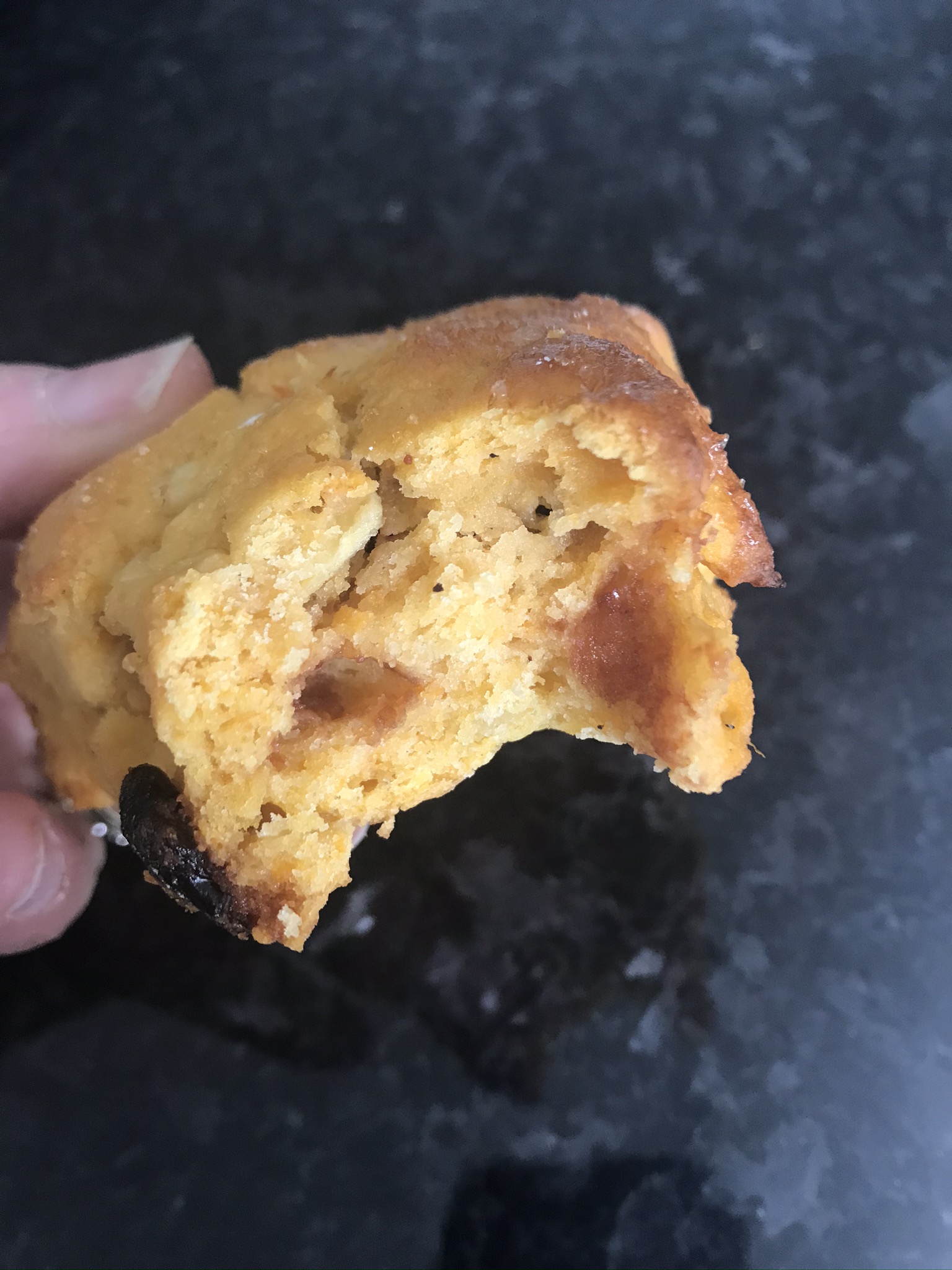 ** Tip: Wet the sweet potatoes, prick with a knife and microwave for anywhere from 7 – 12 minutes depending on the size. Check with a skewer or knife to make sure they are soft. Let cool a bit and then peel.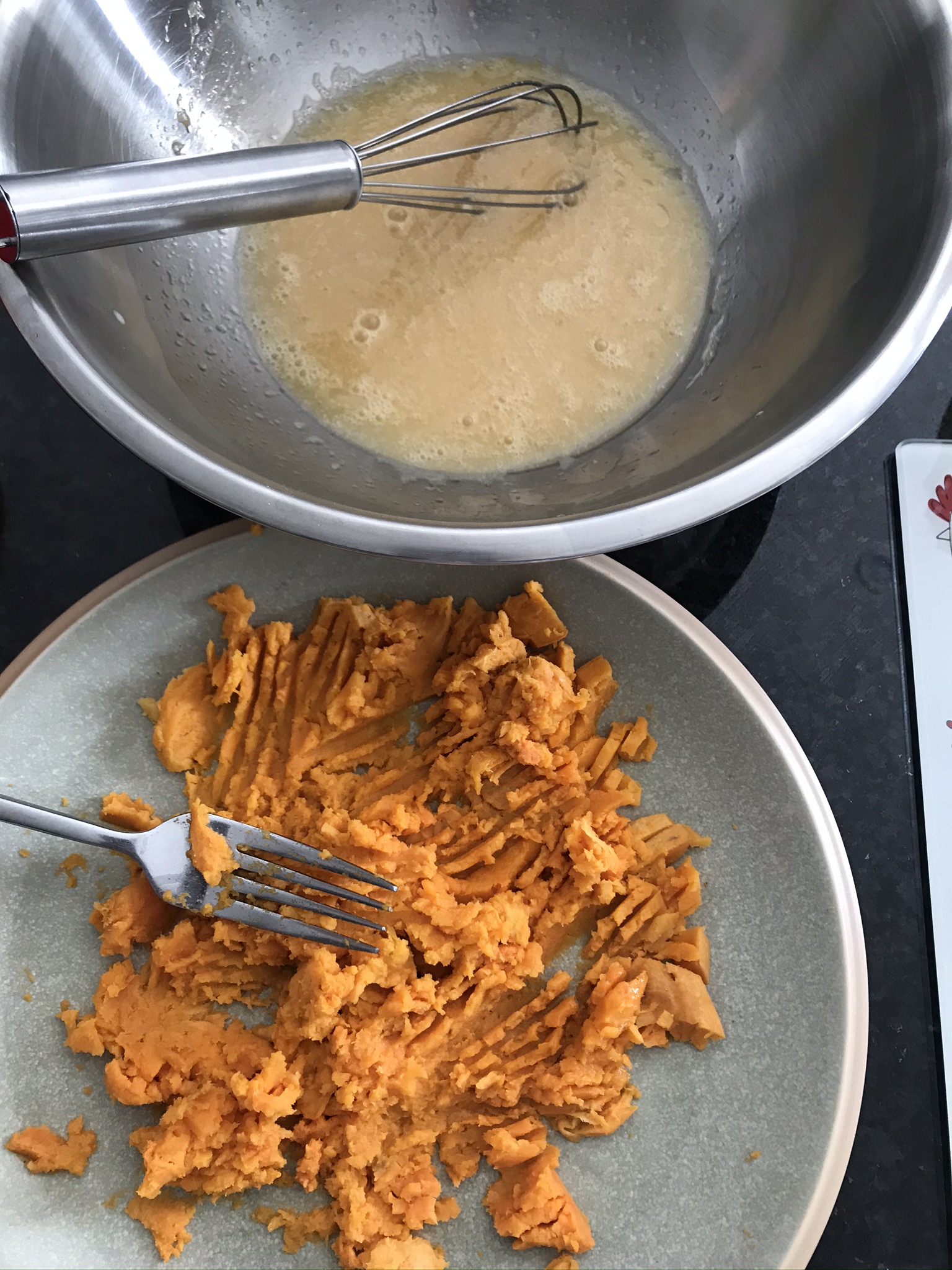 Remove from oven. Enjoy them warm or let cool on a wire rack.
Bake with love
Soraya x