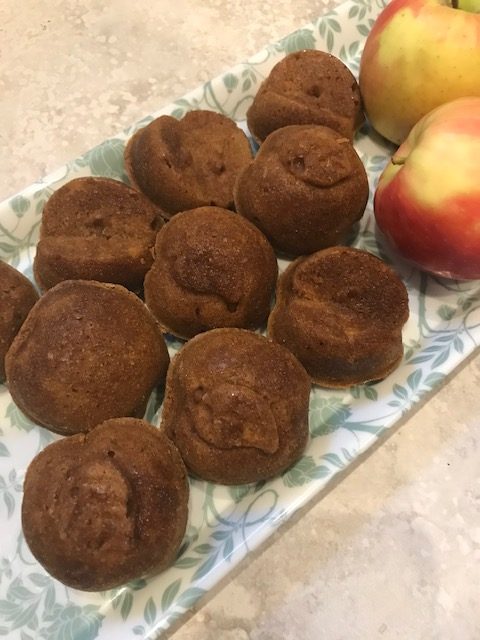 There's something about the two words, spice and apple, that always catch my attention. They conjure up warm, comforting memories and I know I always have apples in the fridge so can usually make the recipe without too much trouble. Adding a mixture of some favourite spices just adds to the appeal of this recipe.
I have a wonderful tin from Nordic Ware and used it to make these mini apple shaped cakes but as I know it's not a common tin to have, I made some in traditional muffin cases to make sure they also work that way too and yes, I can confirm they are perfect made in muffin cases.
The recipe is adapted from an original Nordic Ware one and has been converted from US measurements to metric with a few tweaks. I also used a plant based butter substitute in place of traditional butter but that's up to you.
To make this recipe dairy free, I used the Flora Plant Butter and it worked perfectly. I also used stewed apple in place of apple sauce which you can buy in the Baby Food aisle in the supermarket. It's great because there's nothing added to it and they're a handy cupboard ingredient to have. I replaced the brown sugar with a lesser quantity of organic coconut sugar to keep the refined products to a minimum.
This is the wonderful tin I used and it's just so cute! As with all Nordic Ware tins, you must prepare them properly. Use a pastry brush to cover all the indents with butter and then give everything a light covering of flour. With Nordic Ware, a cake release spray won't work. They need the combination of butter and flour. I think there is a release spray in the USA which contains both shortening and flour and that's ideal but I would still give the tin a dusting of flour even with this spray.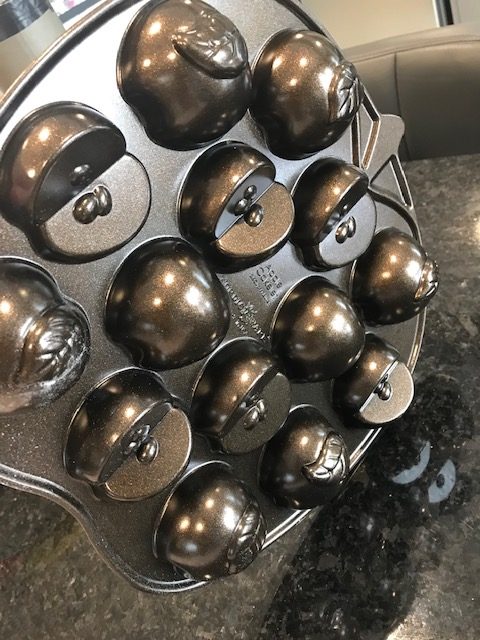 As I mentioned above, a muffin tin with muffin cases will work just as well.
Ingredients:
190g plain gluten free flour
1 tsp gluten free baking powder
1/2 tsp bicarbonate of soda
1/2 tsp cinnamon
1/4 tsp allspice
1 egg
70g coconut sugar (or 90g light brown sugar)
115g butter, melted
125g apple sauce
120ml cold water
A handful of dried apple pieces
Glaze: Maple Syrup – about 2 tbsp heated gently
Method:
Preheat oven to 170C Fan, 180C or 370F and place muffin cases into a muffin tin.
In a small bowl mix together the flour, baking powder, bicarbonate of soda and both spices. Whisk to remove any lumps and to combine and set aside.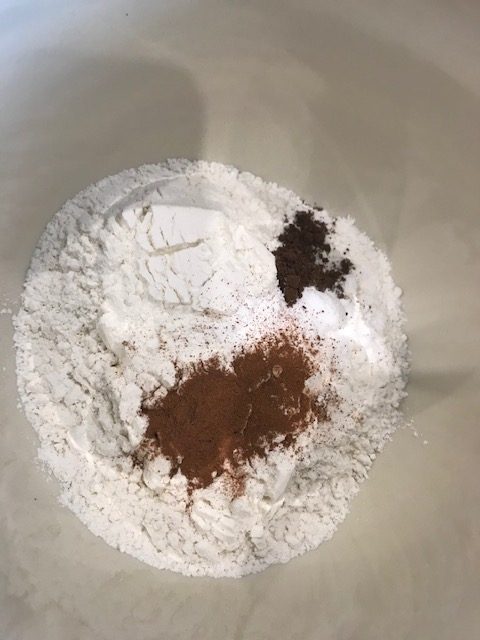 In a large bowl, add the sugar and melted butter and whisk together. I used a whisk rather than an electric mixer but it's up to you. Next add the apple sauce, egg and water and again, whisk together to combine.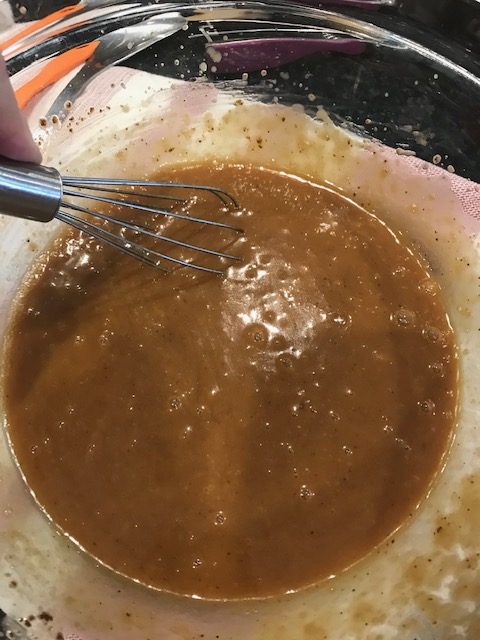 Slowly add the flour mixture until everything is combined. I added the flour in about 3 stages and mixed with a large metal spoon each time, but don't over do the mixing or the muffins will be tough. I added a handful of dried apple pieces to boost the apple flavour but don't worry if you don't have these. Don't add fresh apple pieces as they contain too much liquid.
Using an ice cream scoop, evenly divide the batter between the muffin liners. Don't over fill. About 2/3 of the way up is fine. They will rise a good bit in the oven but once removed and left in the tin for about 5 minutes, they reduce down.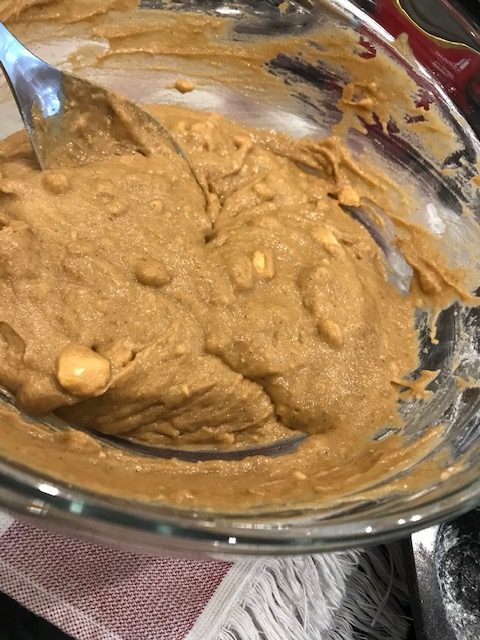 Bake for 15 – 20 minutes depending on what size cases you use. Check with a skewer inserted into the centre and it should come out clean. Remove from the oven and let them sit for about 5/10 minutes. If they did rise into dome shapes, they will settle down.
Remove to a wire rack to cool though they are delicious eaten warm! Mine came out of the moulded tin so you can see the pattern on them.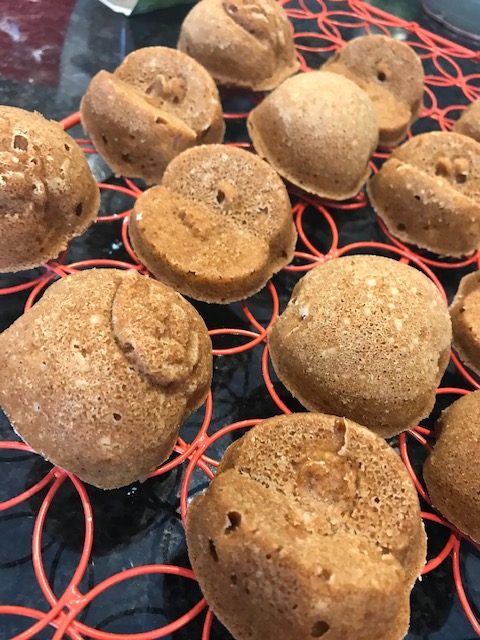 Once they are cool, I heated some maple syrup in the microwave. Just enough to be warm and easy to use. I then gently brushed each muffin with the maple syrup glaze and left them to set. Not only does it give an amazing flavour, but it gives a lovely shine to the finished bake.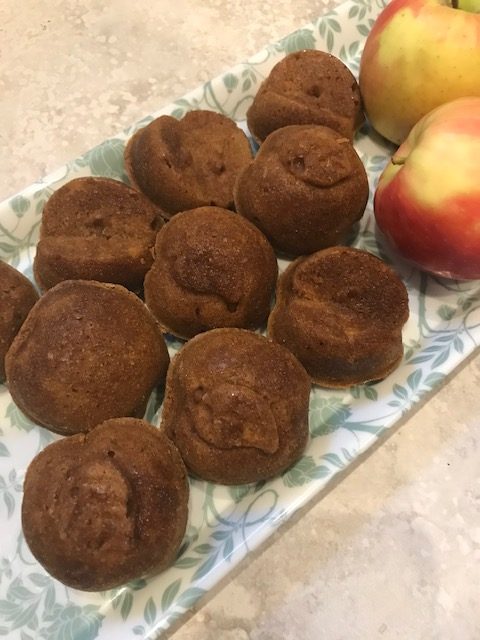 Always bake with love
Soraya x