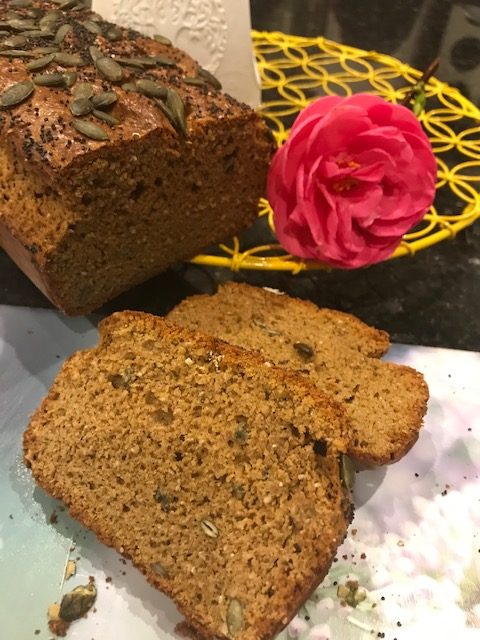 This bread recipe is really special. It's flourless, healthy and delicious! It cuts like a dream and toasts beautifully. What's not to love!!
The recipe is just so versatile. I used some of my favourite spices but you can just leave them out completely or use your own favourite spices or herbs. Some suggestions you might like to try are cinnamon and nutmeg, cumin and chili powder, coriander and fennel seeds and garlic and rosemary. I used Smoked Paprika and Garlic for this one but will be making a cinnamon and nutmeg version next to enjoy with a cup of tea.
My tahini has salt already in it so I only used 1/2 tsp but if your tahini is salt free, then add a teaspoon. I added some sunflower seeds for added crunch and again, you can add whatever works for you. I used almond butter but you can use peanut butter, cashew butter or your own favourite.
So if you're ready we can dive right in. As the recipe comes together quite quickly and I didn't want it sitting around, I measured out everything before starting.
Ingredients:
270g jar of tahini
50g organic nut butter of choice
4 eggs
1 1/2 tbsp apple cider vinegar
3/4 tsp bicarbonate of soda
1/2 tsp xanthan gum
1 tsp salt (see note above)
1 tsp ground black pepper (optional)
1/2 tsp of your chosen herbs
1 tsp of your chosen spice
2 tbsp chia seeds
2 tbsp sunflower seeds; one is used in the batter and the other is for sprinkling on top.
1 tbsp sesame seeds or poppy seeds for sprinkling on top
Method:
Preheat oven to 170C Fan, 190C or 375F and line a 2lb loaf tin with parchment. Leave an overhang for easy removal.
Into a large bowl, add all the ingredients except for seeds for sprinkling on top and mix really well. Scrape the bottom of the bowl to make sure there are no lumps or residue of any ingredients sitting there.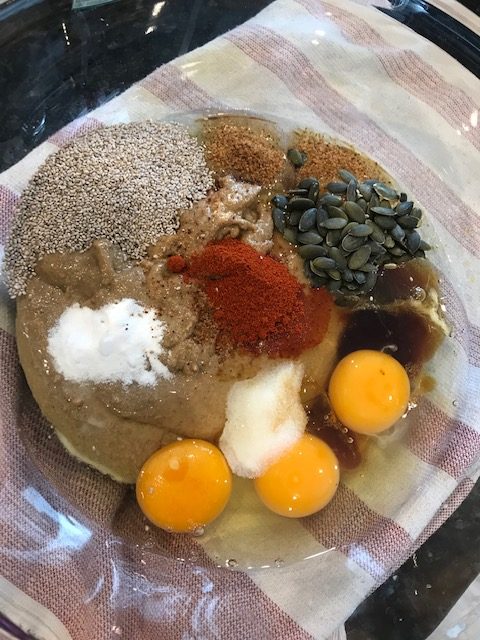 The batter will be very thick and sticky and that's perfect!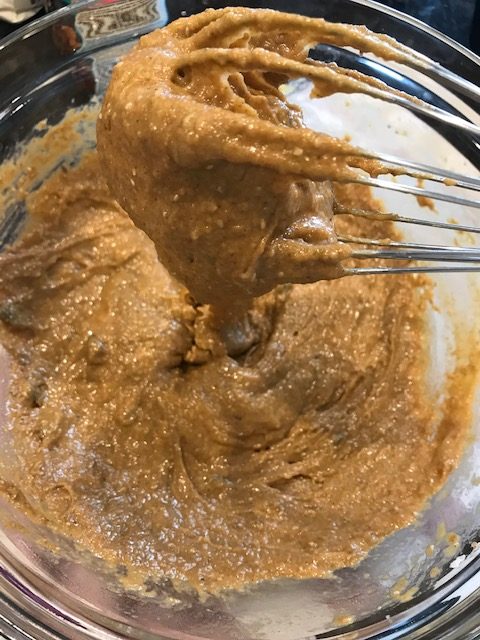 Transfer the batter to your prepared tin and use the back of a spoon to level it out. Sprinkle your seeds of choice over the top.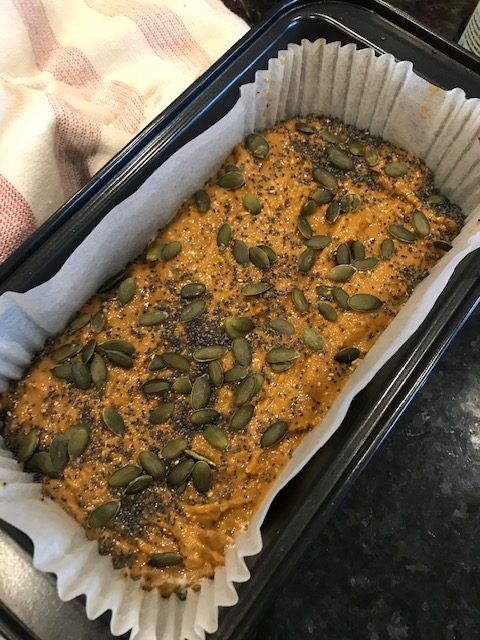 Bake in the preheated oven for anywhere between 45 to 55 minutes until the loaf is firm to the touch. Check with a skewer inserted into the centre and it should come out clean. Remove from the oven and let it sit on a wire rack, in the tin, for 10 minutes. Then gently, using the overhang of parchment, transfer the bread out of the tin and let it cool completely.
VERY IMPORTANT: Please allow the bread to cool completely before even attempting to cut it! Store in the fridge, wrapped for up to 5 days. It also toasts really well.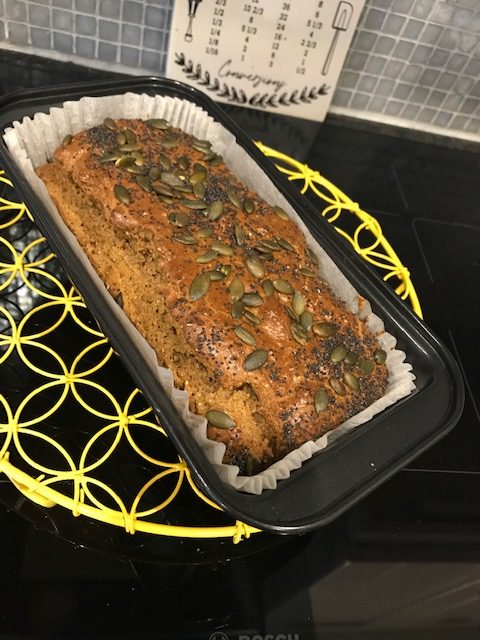 Enjoy and Bake with love
Soraya x