This is a lovely light sponge cake and can be made in the "all in one" method. Personally, I still like to give the butter and sugar a separate beating first but with this great Mary Berry recipe, you can add the rest of the ingredients and just mix really well. A hand mixer is fine too.
As I was going to be adding buttercream in the middle and the top, I felt this light chocolate cake was a better choice than a rich, dark one. Instead of all buttercream filling, I used my cream cheese filling in the centre to combat the sweet buttercream around the edges and on the top. It worked really well too.
I made some rippled meringue kisses so used those to decorate plus a few Lindt Strawberry filled chocolates and finished with freeze dried raspberries.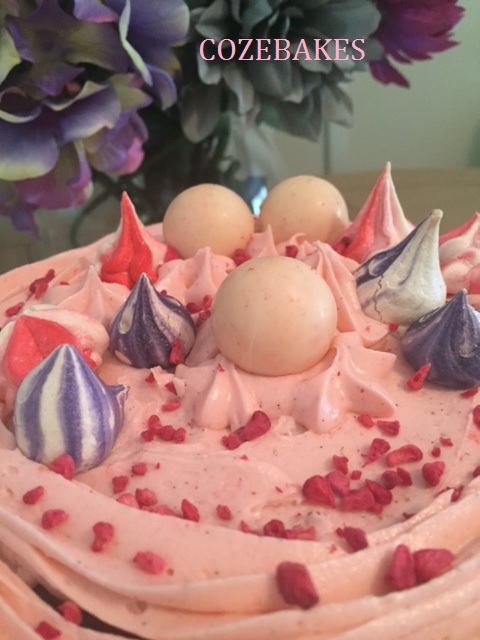 Continue reading →