Barmbrack is a traditional Irish fruit cake, not unlike a sweet bread and usually made at Halloween. It's very similar to a tea brack but with the addition of whiskey. This recipe makes a really beautiful, moist loaf, packed with flavour from the mixed spice and dried fruit, which has soaked overnight in cold tea and whiskey. There is another version which includes yeast but I personally feel it's not as moist as this one.
Notes for Gluten Free Barmbrack method in the recipe below
This is the gluten free version: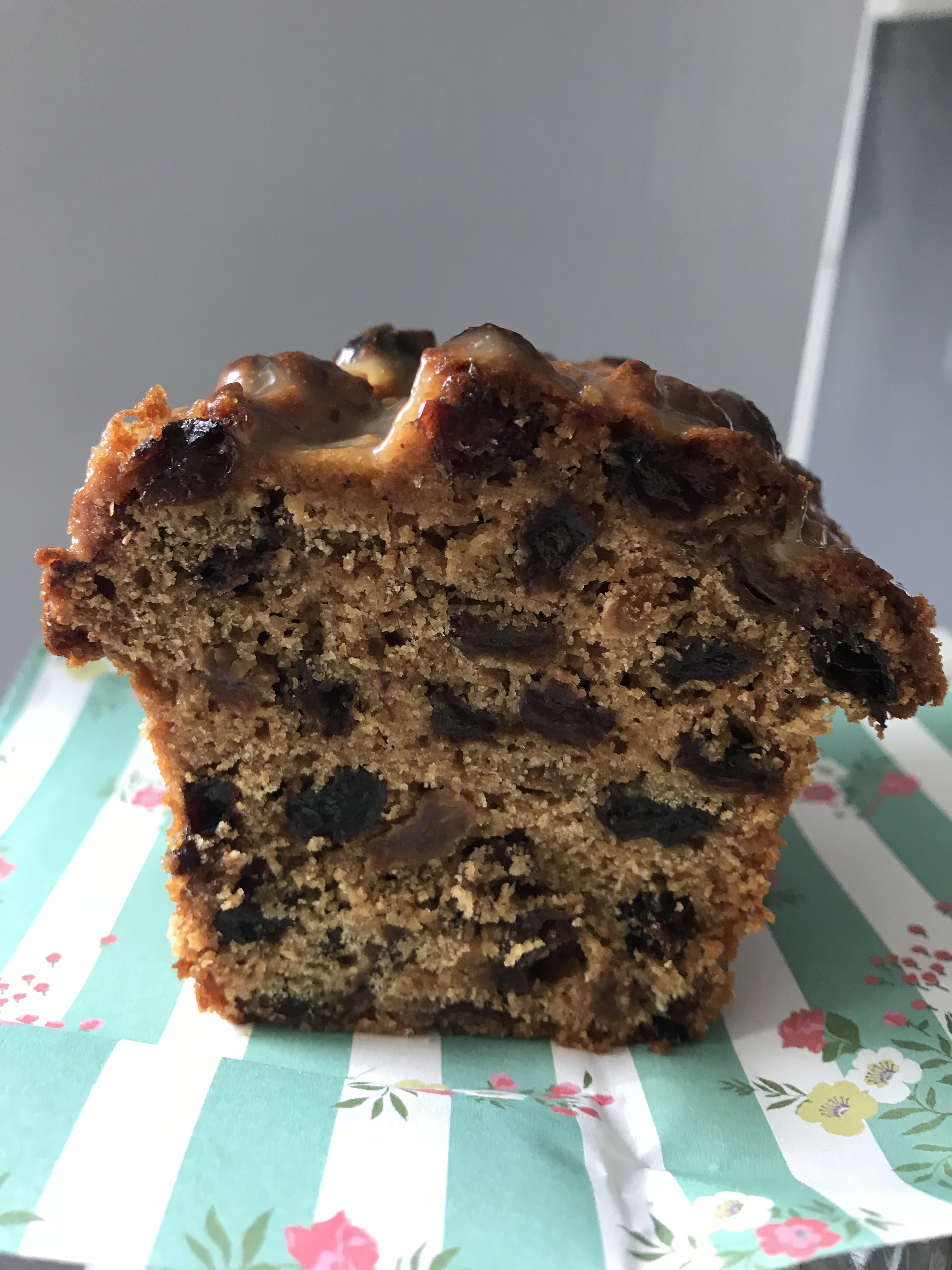 The fun in making a Barmbrack is deciding what surprises you'll pop in for people to discover. The ring, the lucky coin, the not so lucky pea or piece of cloth! Let's keep with the positive vibe and only put in positive charms! Just remember to wrap any additions very well in greaseproof paper!  For me, there's only one way to eat this …. thickly sliced with lashings of good Irish butter … oh and a cup of tea. Yes indeedeee 😉
Ideally try to make this recipe at least 1 or 2 days before you need it. It needs a little settling time to be perfect for slicing.