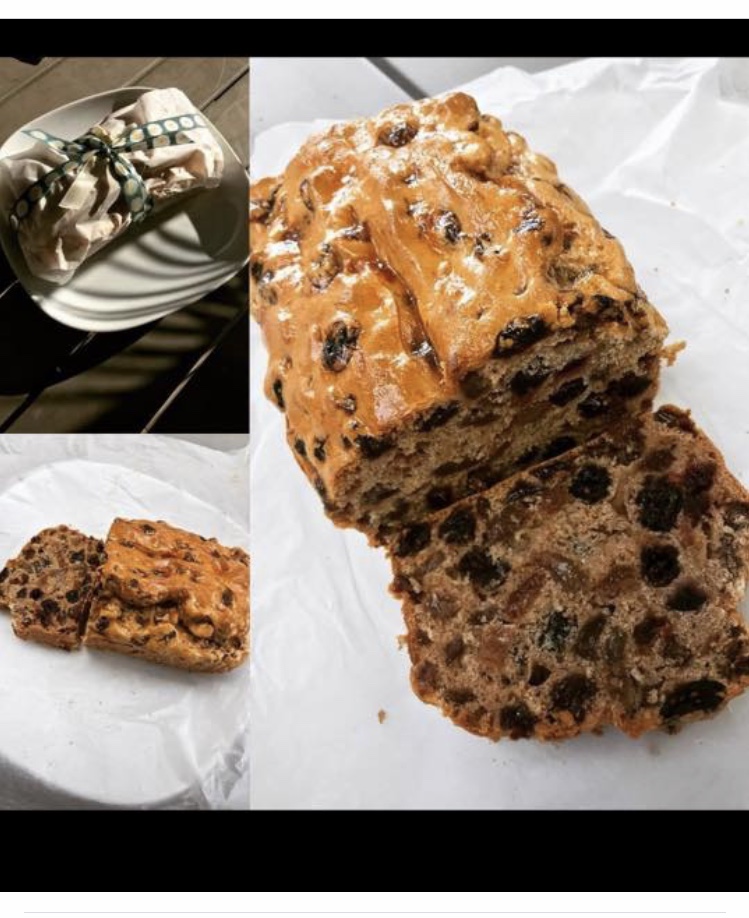 Barmbrack is a traditional Irish fruit cake, not unlike a sweet bread and usually made at Halloween. It's very similar to a tea brack but with the addition of whiskey. This recipe makes a really beautiful, moist loaf, packed with flavour from the mixed spice and dried fruit, which has soaked overnight in cold tea and whiskey. There is another version which includes yeast but I personally feel it's not as moist as this one.
Notes for Gluten Free Barmbrack method in the recipe below
This is the gluten free version: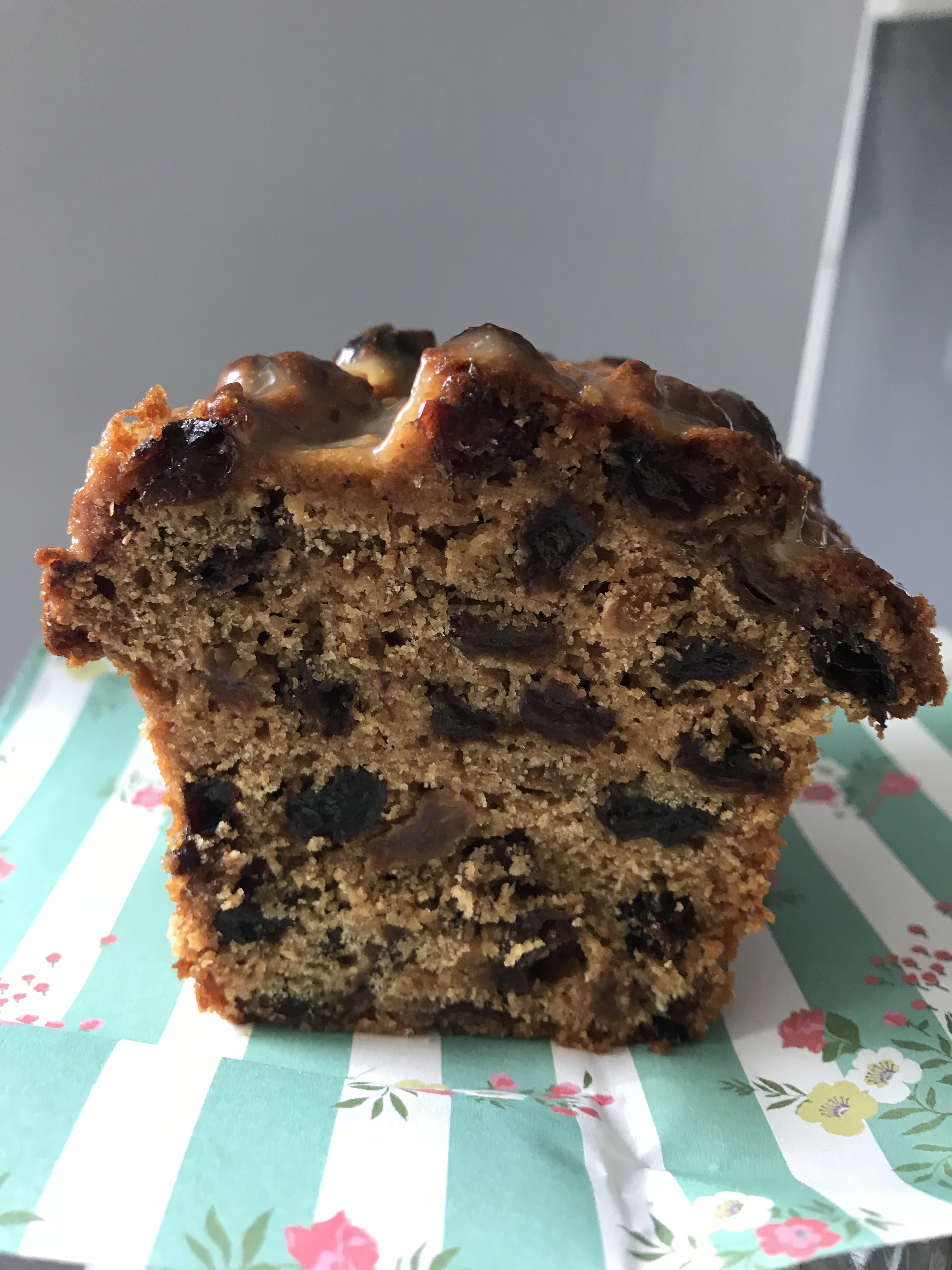 The fun in making a Barmbrack is deciding what surprises you'll pop in for people to discover. The ring, the lucky coin, the not so lucky pea or piece of cloth! Let's keep with the positive vibe and only put in positive charms! Just remember to wrap any additions very well in greaseproof paper!  For me, there's only one way to eat this …. thickly sliced with lashings of good Irish butter … oh and a cup of tea. Yes indeedeee 😉
Ideally try to make this recipe at least 1 or 2 days before you need it. It needs a little settling time to be perfect for slicing.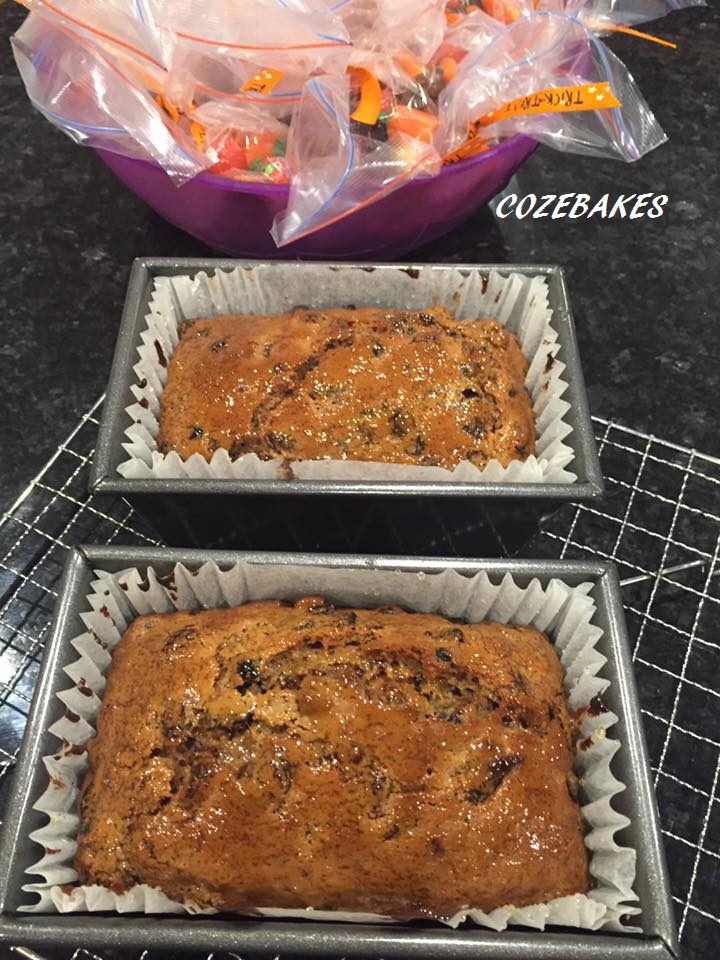 If you would like a little extra help, here's a video with step by step instructions on how to make this lovely cake from start to finish: https://www.youtube.com/watch?v=sPEZwxY7rpI&feature=youtu.be
I converted this recipe to gluten free to see how it worked. I found you can use the same ingredients with straight swap and make the following additions:
* Add 1/2 tsp Xanthan Gum to the flour mix
* Grate one large sweet eating apple and add when you pour in the fruit mixture to the dry ingredients. It gives the Brack a necessary addition of moisture and results in a great bake.
Ingredients:
350

 

g

  of mixed dried fruit of your choice

50

 

ml

 whiskey

250

 

ml

  cold black tea

2

 

tsp

 baking powder

225

 

g

  plain flour

125

 

g

 soft light brown sugar
1/2 tsp mixed spice

1

 large egg (beaten)
Method:
Place the mixed dried fruit in a bowl and pour over the whiskey and cold tea. Allow to soak up the liquid overnight.
Preheat the oven to 170°C (325°F/Gas 3). Grease and line a 900g (2lb) loaf tin. I used two 1lb loaf tins in the video and lined with parchment liners.
Combine the flour, baking powder, sugar and mixed spice in a mixing bowl and give them a stir. Make a well in the center and break in the beaten egg.  With a wooden spoon, mix it with the dry ingredients. Add a little bit of the liquid from the mixed fruit bit by bit and mix it through until you get a wet dough.
If you like a contrast of sweet and sharp, you can add the zest of a lemon or orange. I prefer the zest of an orange as it seems to work well with the whiskey 🙂
Stir in the mixed fruit until everything is thoroughly combined. Add a ring and/or coin if using (wrapped in parchment) and stir through. Spoon the wet dough into the lined loaf tin, place on the middle shelf in the oven and bake for 1 hour. Test with a skewer to see if it's baked through.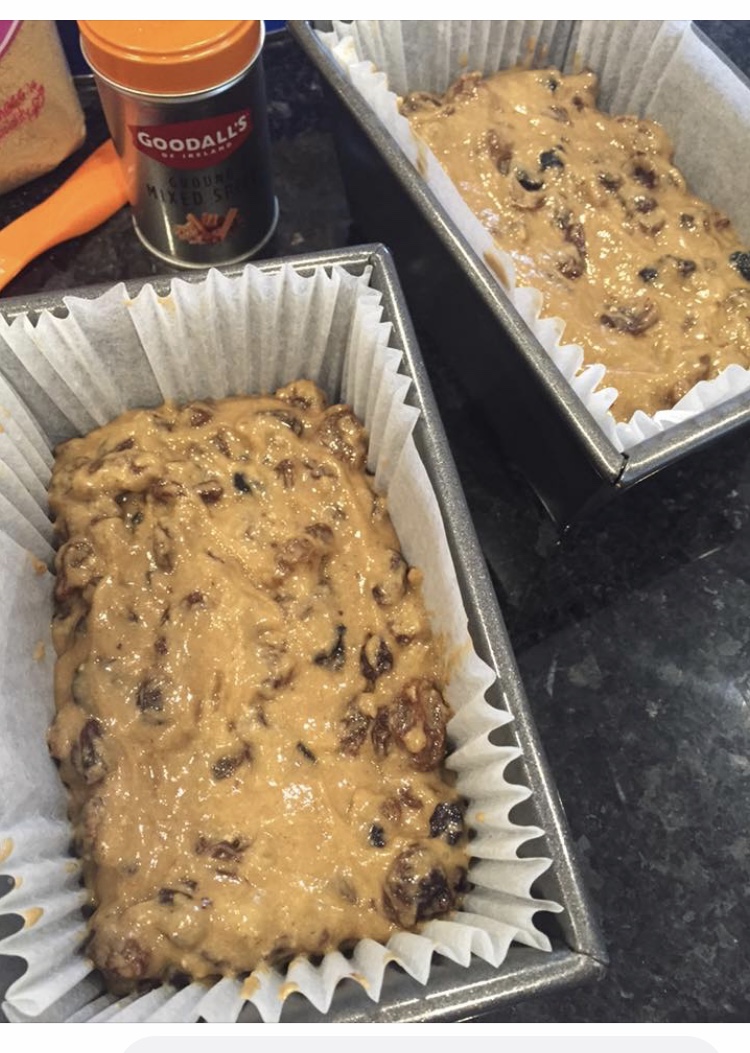 Remove from the oven and allow to cool slightly before removing from the tin and place on a wire rack. Cover in cling film or parchment  and then foil when completely cooled and allow to sit for 1 – 2 days before cutting.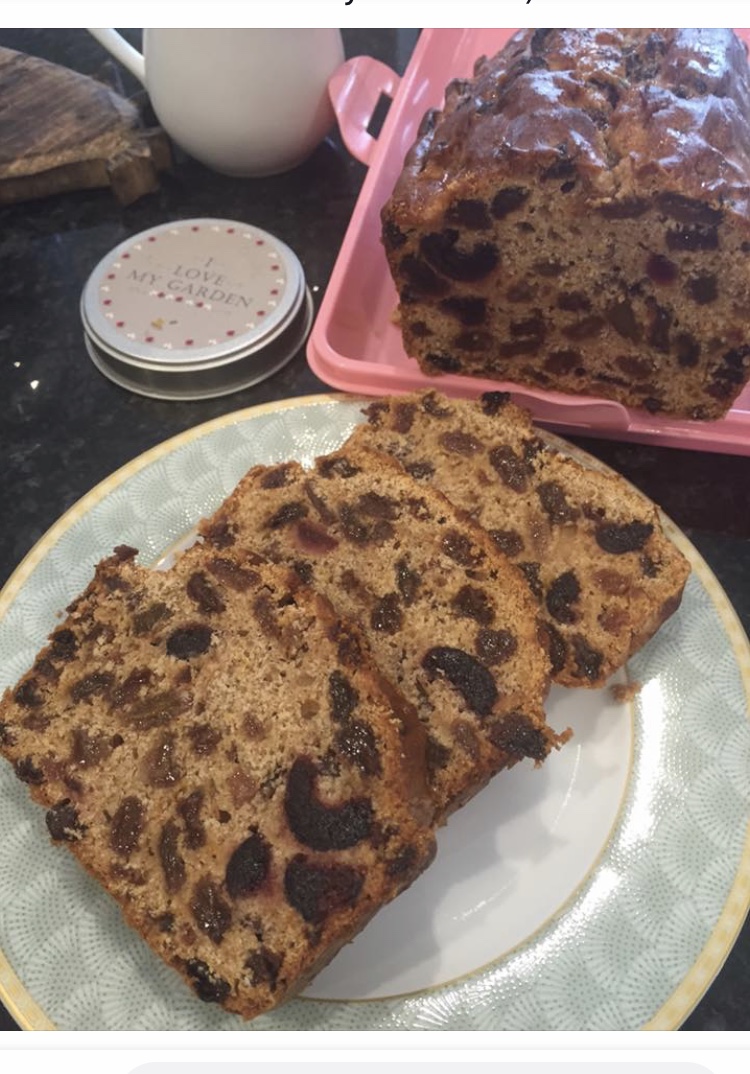 If you like, once the brambrack is out of the oven for a couple of minutes, you can brush on a coating of melted marmalade or apricot jam. Another option is to brush some melted honey on top before serving.
A brack will keep for up to 10 days once it's properly wrapped and it freezes really well too!
Made with lots of love!
Soraya x