After the success of the Gluten Free Brown Bread Recipe, link here: https://www.cozebakes.com/2019/08/24/gluten-free-brown-bread/  I decided to try a white bread one. I'm not a fan of white bread and rarely eat it. The highly processed and additive full versions add nothing to a healthy diet so why include it?
Then I found this recipe, also from the folks at Doves Farm for their white bread recipe and thought it was worth a try. I'm converted! Plain and simple, totally converted! It is so delicious and cuts so beautifully, plus I know exactly what the ingredients are. I had no bloating or feeling of being unwell after eating it which was a very pleasant surprise.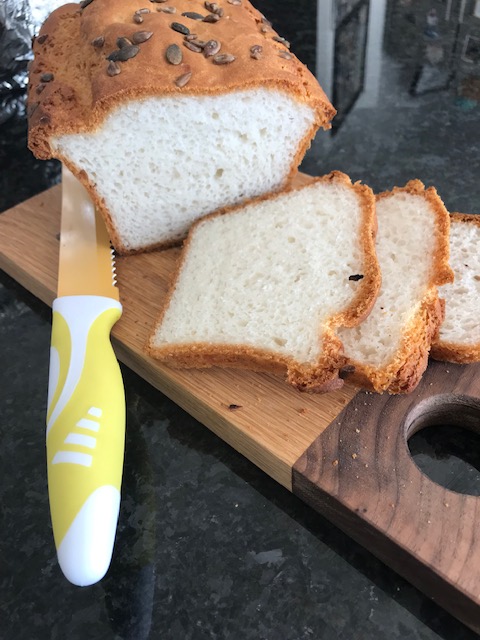 Honestly I spent that much time just looking at the results of this recipe, it's crazy but I couldn't believe that gluten free white bread could turn out so beautifully, cut so well, taste so good and keep longer than a lot of other gluten free breads I've made in the past.