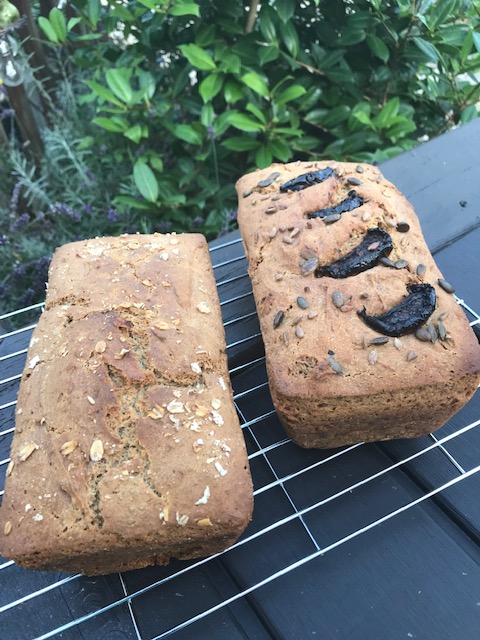 I recently found brown bread flour from Doves Farm. I use their flours in most of my gluten free baking. The quality is always excellent.
To make gluten free brown bread, it requires a mix of a few different flour types with lots of trials so to find one that's been created, tested and is successful is such a joy! It's great they have taken all the hard work out of trial and error with different flour blends and found the perfect combination!
You can find the complete Freee range from Dove's Farm here: https://www.dovesfarm.co.uk/ 
The first time I made this recipe, I followed it to the letter and it resulted in a totally delicious and authentic brown bread. Such happiness ensued I can't tell you! After that, I started to add my own twists and each loaf has been perfect.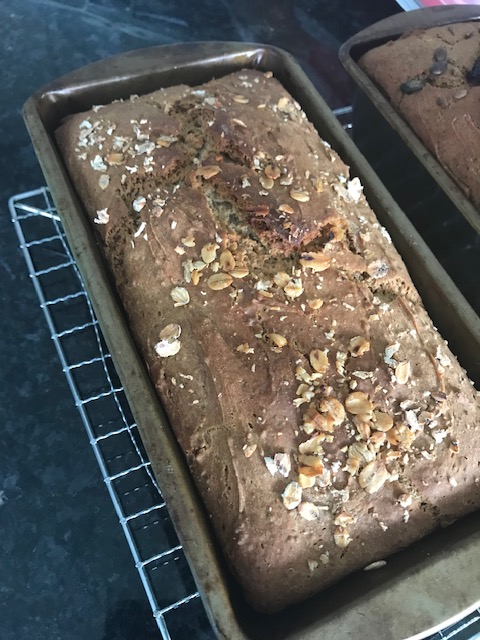 The recipe will result in one 2lb loaf of traditional brown bread. It does feel as if the crust is very hard but once it's cooled completely, it cuts perfectly. What I found is that I didn't have to toast the sliced bread before eating it. To most of us, that's pretty amazing but that's how good this bread is!
One thing to note is to use a really good cake release in the pan. It's difficult to remove otherwise. You also have to leave the loaf till it's completely cool in the tin before attempting to remove it. Run a sharp knife all around the edges a few times and then it should drop out. I used olive oil the first time but it didn't work as well as a cake release oil or mix. There are several around so use your favourite and the one you rely on.
This flour is what you need to make the bread: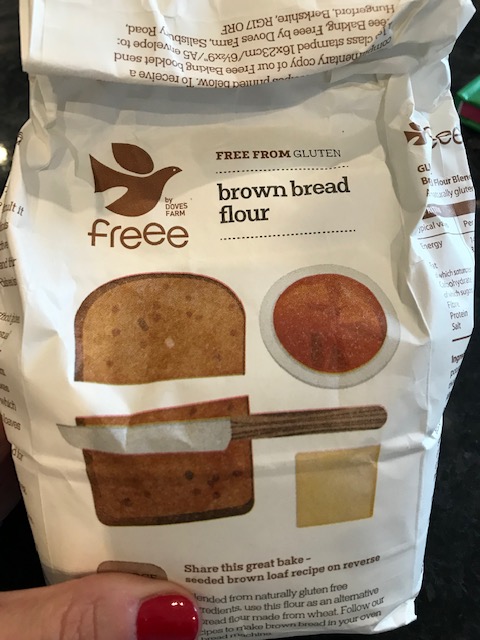 Ingredients:
2 egg whites
6 tbsp oil (I have used both vegetable oil and olive oil, both worked fine)
1 tsp vinegar
1 tbsp sugar (I've used both caster and brown and both work equally well)
1 tsp salt
200ml milk (I have tried regular milk and almond milk and they are all good)
245ml water
500g Dove's Farm Freee brown bread flour
2 tsp Quick Yeast (one sachet normally holds about 3 1/2 tsp)
To make the seeded loaf: Add 2 tbsp pumpkin seeds, 2 tbsp sunflower seeds and 1 tsp poppy or sesame seeds or your own favourite combinations
Video on how to make the bread: https://www.facebook.com/soraya.quigley/videos/10216505594573509/
Method:
Preheat oven to 190C (fan oven) and 200C if your oven is not hot. For regular ovens it will be 220C
In a large bowl, put the egg whites, vinegar, sugar, salt, milk, water and 3 tbsp of the oil into a bowl and use a hand whisk to mix well.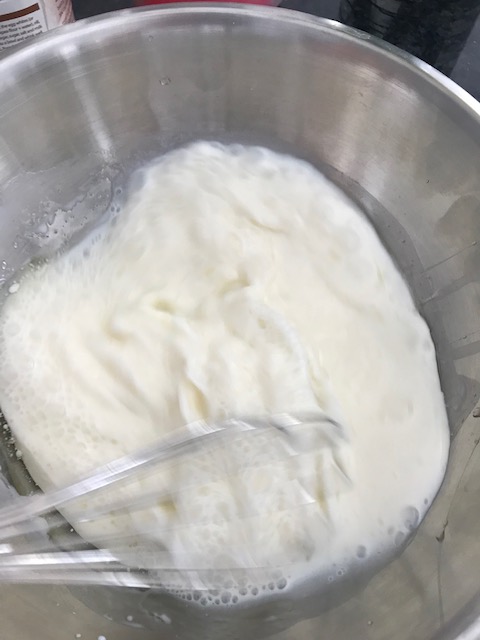 Next add the flour and yeast and mix well to a smooth, thick batter. If you want to make a Seeded Loaf, add the mixed seeds here. I used a large metal spoon to mix it.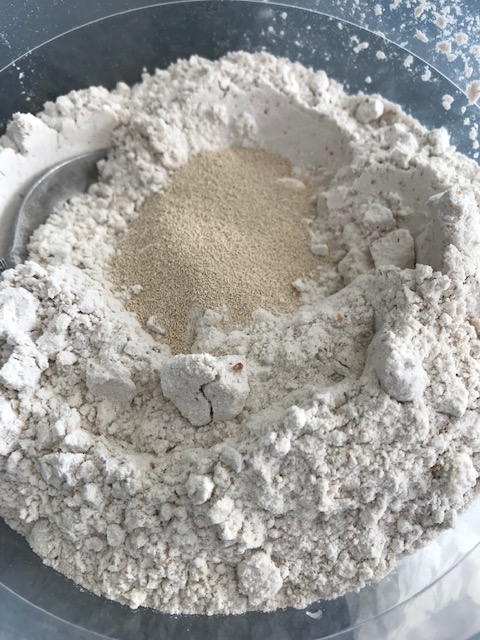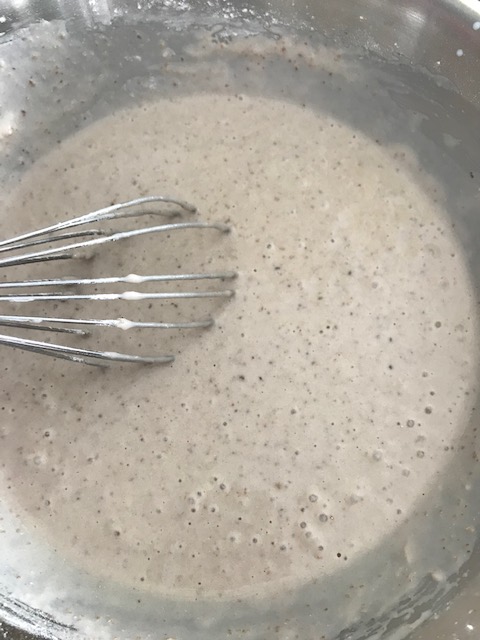 Finally, add the remaining 3 tbsp of oil over the dough and mix with the large spoon to bring it all together. It should only take a few turns.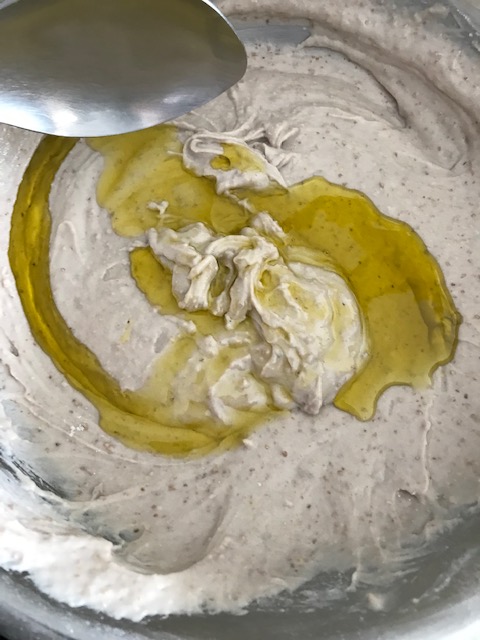 Spoon the dough into a very well oiled 2lb loaf tin and smooth the top. Loosely cover with oiled cling film.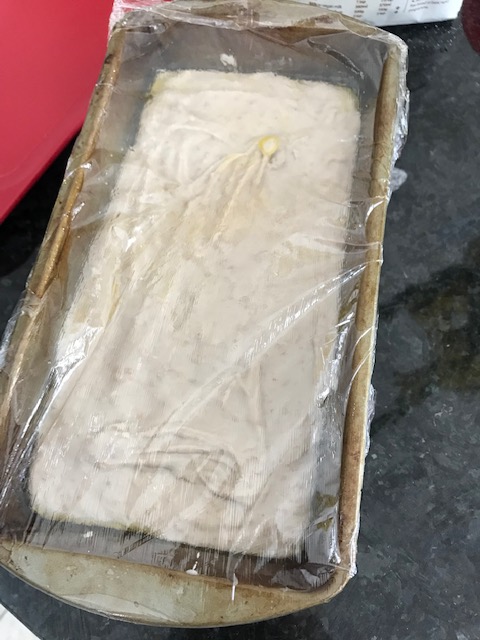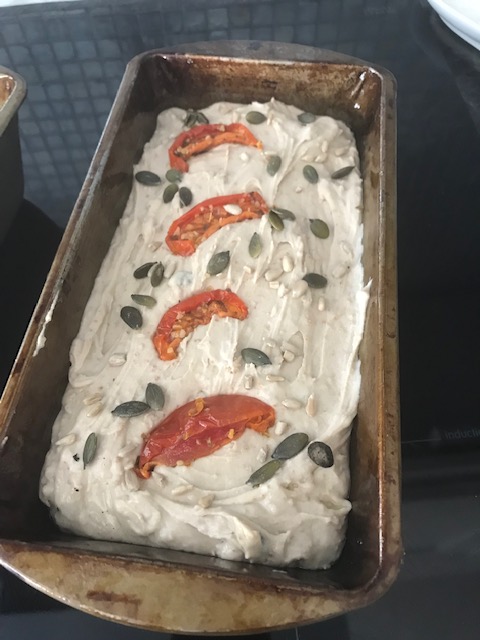 Leave the tin to rest somewhere relatively warm until the dough has risen to the top of the tin.
If your kitchen is warm, place a large bowl over the tin and let sit for 60-90 minutes,
My oven has a dough proving setting and it's 40C if that helps and it took about an hour for the dough to rise to the top of the tin but it may take longer if it's placed in a different location. Just keep an eye on it to reach the top edge of the tin.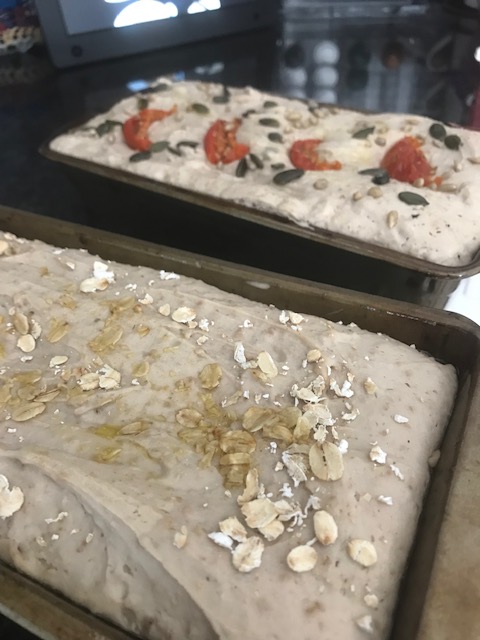 You can see the dough has risen right up to the edge. Next, bake in the preheated oven for 55 minutes. I doubt you will need longer but check with a skewer to make sure there's no damp pieces stuck to it.
I should have coated my sundried tomatoes with lots of oil to prevent them burning and pushed them further into the dough. Unfortunately I don't think they are made to bake in such a hot oven for an hour!
Remove and leave to cool completely in the tin. Run a sharp knife around the edges to help remove the loaf.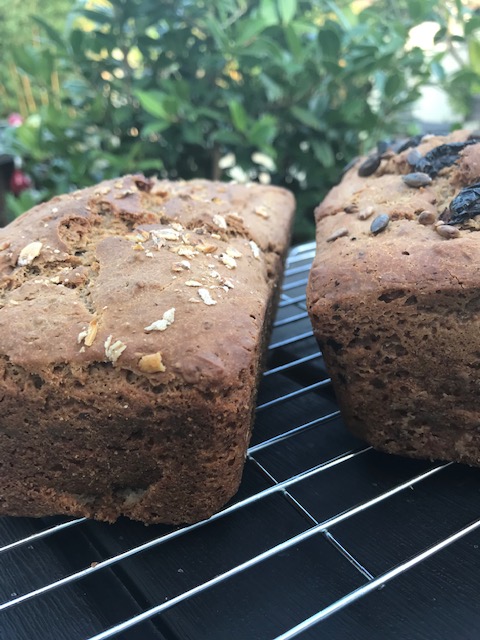 I wrapped mine in tin foil and it's kept well for 3 days at room temperature. It slices really well and toasts nicely but it's lovely to eat just as is with some butter. I'm sure this would freeze well too. I would recommend slicing it, placing a piece of parchment between each slice and then freezing so it's easy to remove and use as needed.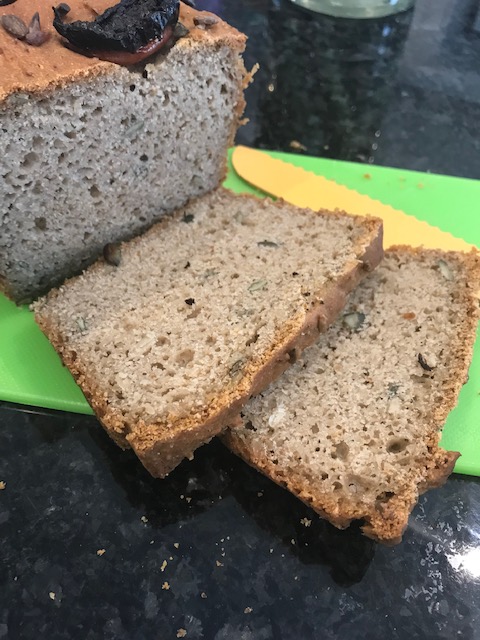 The joy this brings me is ridiculous! We are all thrilled here at cozebakes HQ to have discovered this fantastic recipe so big thanks and love to Doves Farm 🙂
Bake with love and enjoy!
Soraya x