This really is the ultimate decadent chocolate cake and truly fit for a special occasion. The chocolate ganache covering just lifts it up from a chocolate cake to another platform of chocolate heaven!
It's actually easier to make than the finished product looks. It was my first time using my Nordic Ware very fancy bundt tin and I learnt a few things along the way which I'll outline in the method so you have a perfect result.
This particular type of bundt tin has very sharp edges and just needs a little bit of pre baking love to have a perfect result. I had a few of the narrowest bits stay behind in the tin but I know what I did wrong and that's why I try out each and every recipe first before putting them up here. I filled the centre of my cake with fresh raspberries, both as a cover up (sneaky) and also because I really like the contrast of chocolate and raspberries.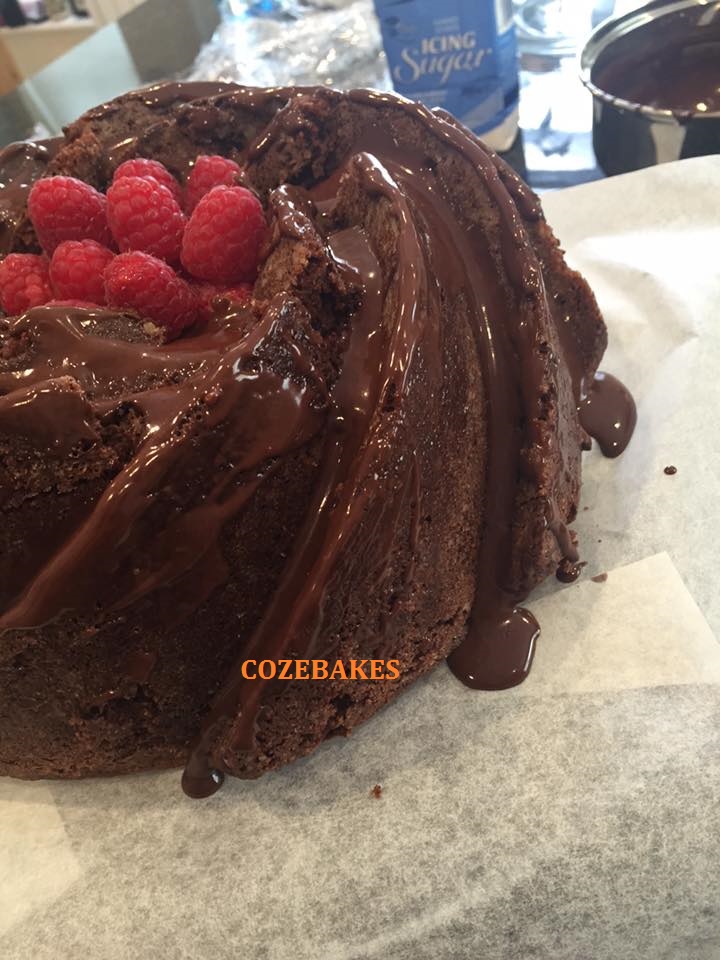 Continue reading →