This is not for the fainthearted! It's rich, decadent, luxurious, delicious and quite sinful. But it's oh so worth it! Originally I saw a video from Dr. Oetker showing how to make this and managed to get the ingredients listed and method tested to get a result. Oh and did I mention it's gluten free?! Yes indeed you won't believe it but it is!
If you like your chocolate very rich and full on then use all dark chocolate or for a slightly less full on chocolate effect, you can opt for half dark and half milk. If you only use milk chocolate, it will probably be too sweet when combined with the caramel layer.
There are a couple of options with the ingredients if you can't get the original ones and they all worked for me so that makes things a little easier. It's not a complicated recipe but is made in stages so you need a little more time.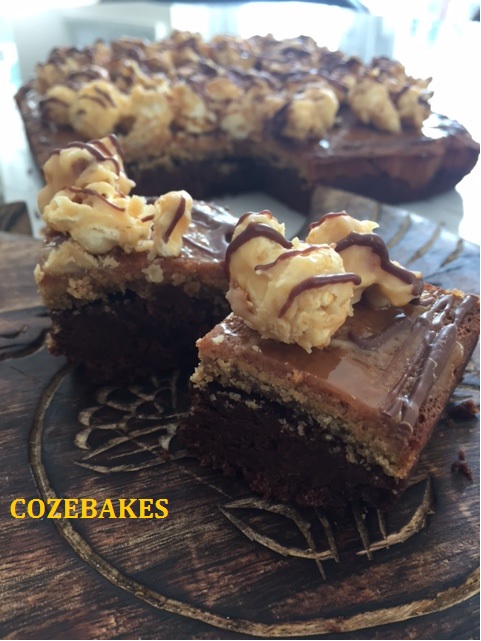 Continue reading →