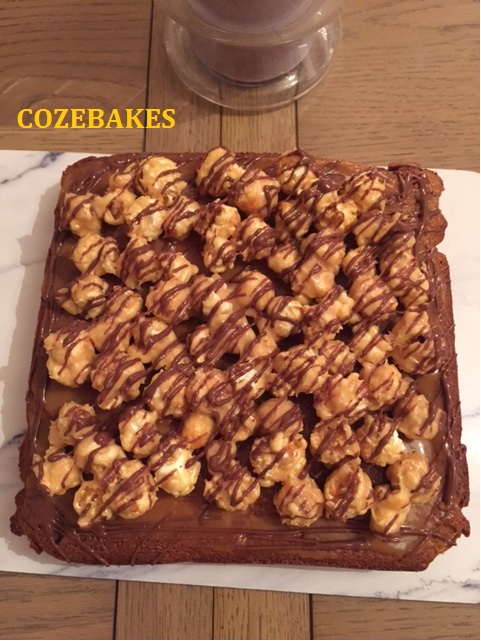 This is not for the fainthearted! It's rich, decadent, luxurious, delicious and quite sinful. But it's oh so worth it! Originally I saw a video from Dr. Oetker showing how to make this and managed to get the ingredients listed and method tested to get a result. Oh and did I mention it's gluten free?! Yes indeed you won't believe it but it is!
If you like your chocolate very rich and full on then use all dark chocolate or for a slightly less full on chocolate effect, you can opt for half dark and half milk. If you only use milk chocolate, it will probably be too sweet when combined with the caramel layer.
There are a couple of options with the ingredients if you can't get the original ones and they all worked for me so that makes things a little easier. It's not a complicated recipe but is made in stages so you need a little more time.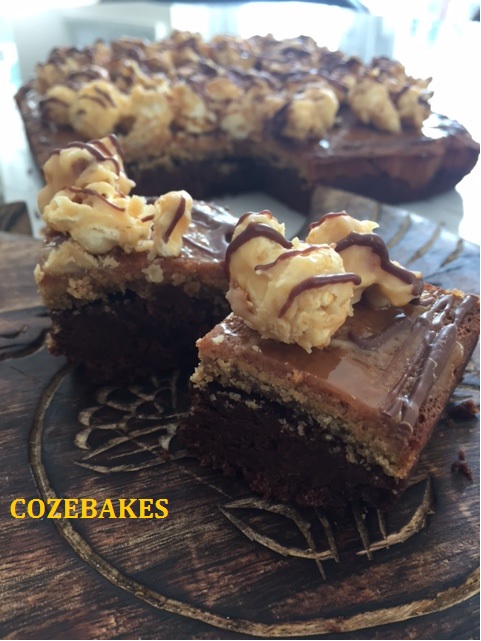 You need just one 20cm tin which needs to be greased and lined with parchment paper. Leave a bit of an overhang for easier removal once complete.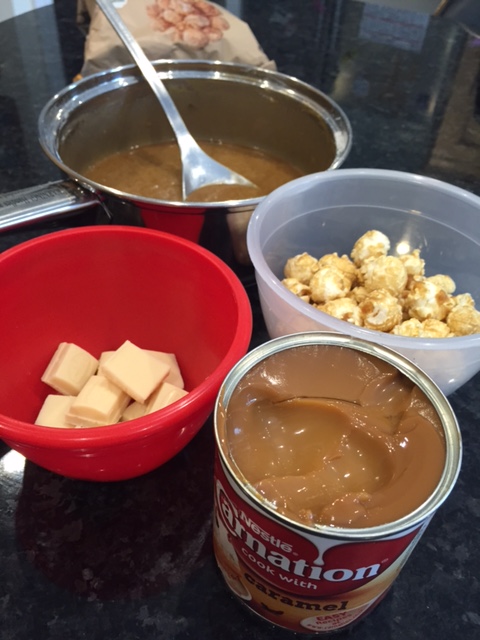 The first stage is made and put into the fridge for an hour.
Ingredients for Chocolate Brownie Base – Part 1
150g dark chocolate or half and half dark and milk chocolate
100g caster sugar
100g unsalted butter
2 medium eggs
100g gluten free plain flour
Method – Part 1:
Melt the chocolate, caster sugar and unsalted butter over a gentle heat. Remove from the heat and leave for a couple of minutes. Add in the 2 medium eggs and whisk well.
Sieve in the gluten free flour and gently fold. Pour into the prepared tin and chill in the fridge for one hour.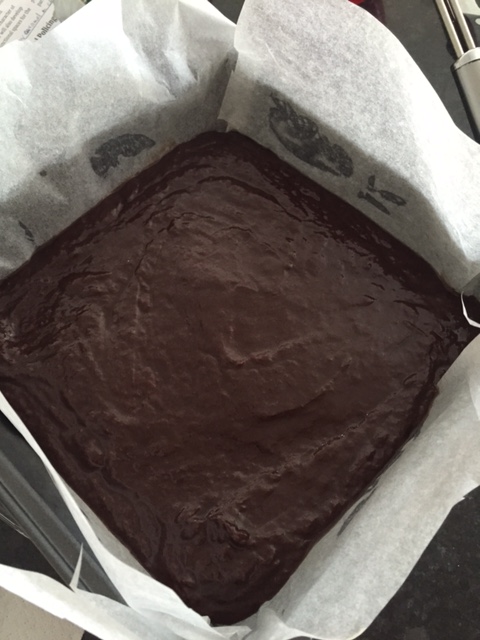 Ingredients for Caramel Brownie – Part 2
100g brown sugar
100g unsalted butter
1/2 tsp caramel essence (I didn't have this so used maple syrup)
2 medium eggs
100g gluten free plain flour
Method – Part 2:
Preheat oven to 180C (fan oven)
Melt the brown sugar and butter gently over low heat. Once melted, remove from the heat and stir in the caramel essence. Whisk in the 2 eggs and stir well.
Sieve in the gluten free flour and fold gently.
Remove the chocolate brownie base from the fridge and pour the caramel brownie mixture on top of the chilled mix.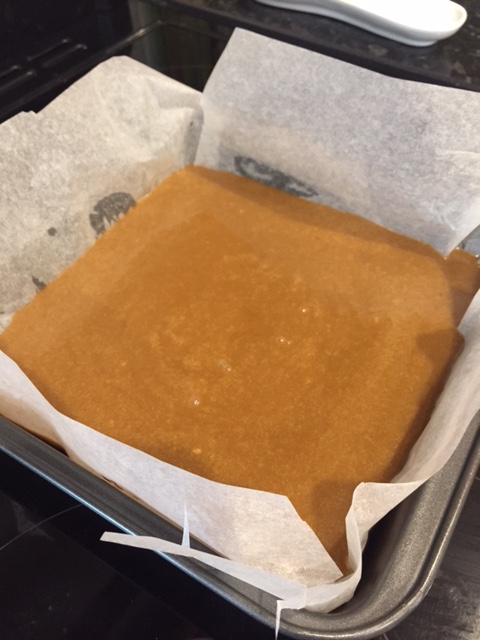 Bake at 180C for 35 minutes. – Once baked, remove from the oven and leave to cool before placing into fridge to chill. Takes about 30 minutes.
Part 3 – Caramel layer and popcorn finish:
One packet of Dr. Oetker Salted Caramel Cupcake Filler. (I couldn't find this so I used a few tablespoons of Carnation Condensed Milk Caramel instead)
40g popcorn
50g white chocolate
Method Part 3:
Melt the white chocolate and add in about 2 tbsp. of the salted caramel cupcake filler. Mix to combine and then add the popcorn and mix well to cover completely.
Remove the chilled brownie layers from the fridge and spread the rest of the salted caramel on top of the chilled cake.
Finally, spread out the popcorn mixture on top of the caramel layer and if you want to throw complete caution to the wind (and why not at this stage!), drizzle with melted dark chocolate.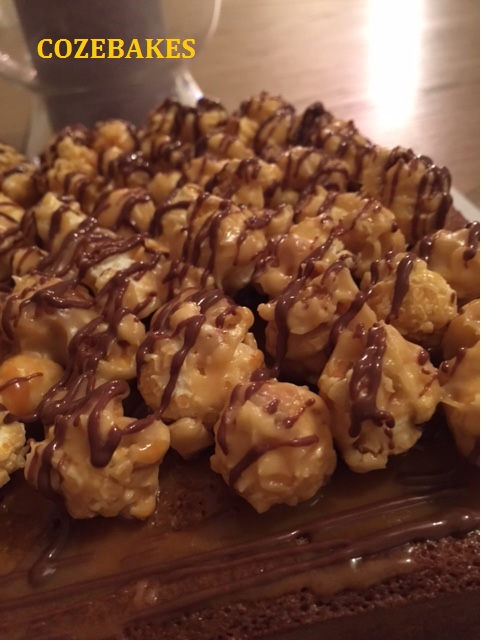 Bake with love
Soraya x