So I know there seems to be an excess of ginger related recipes happening now but I have a tin of treacle that's about to run out and a tub of bicarbonate of soda that has a "use before" date drawing near so I'm using them up with my ginger recipes. If you don't like ginger, I apologise in advance 😉
This is a light and moist ginger cake which is just so delicious. It's made in a brownie tin or you can make it in a 2lb loaf tin, with a few tweaks in baking time. Oh did I mention no mixer? Yes I love a recipe that just literally needs mixing and no equipment.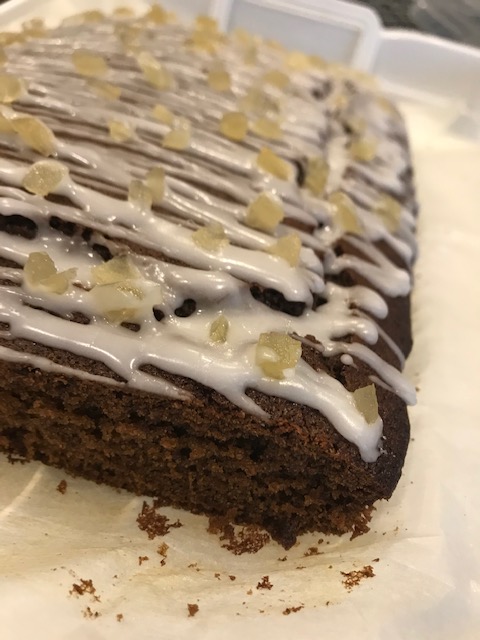 Oh the smell in the house! Seriously, the smell was heavenly and just full of comfort. It was like Christmas was bottled and let loose at ours.