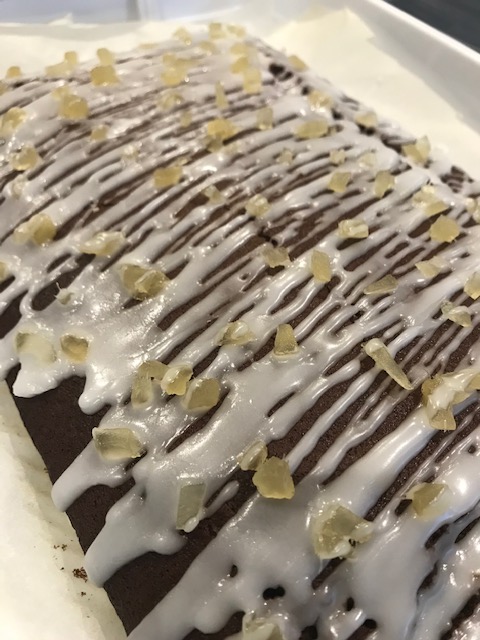 So I know there seems to be an excess of ginger related recipes happening now but I have a tin of treacle that's about to run out and a tub of bicarbonate of soda that has a "use before" date drawing near so I'm using them up with my ginger recipes. If you don't like ginger, I apologise in advance 😉
This is a light and moist ginger cake which is just so delicious. It's made in a brownie tin or you can make it in a 2lb loaf tin, with a few tweaks in baking time. Oh did I mention no mixer? Yes I love a recipe that just literally needs mixing and no equipment.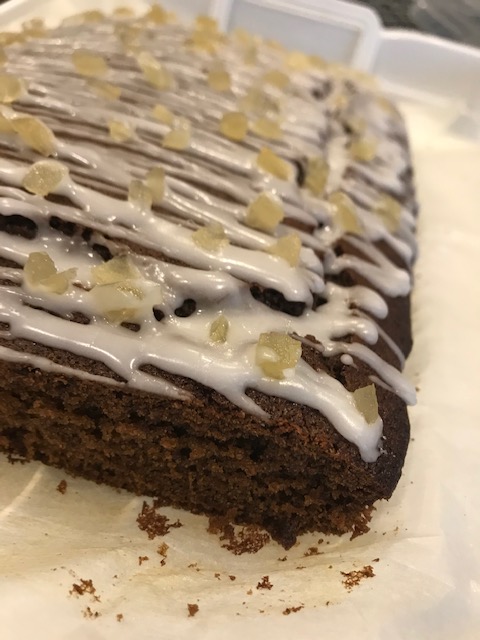 Oh the smell in the house! Seriously, the smell was heavenly and just full of comfort. It was like Christmas was bottled and let loose at ours.
You need less than 10 minutes to make this cake so no reason not to give it a go. I've used a mix of treacle and golden syrup so it's not an overload of strong molasses taste from the treacle.
A couple of tips that will help:
** Warm the milk in the microwave for a minute or two (not hot, just warm)
** Spray your spoon and container with oil before measuring out the treacle and golden syrup
** Add hot water to the saucepan and boil for 2 minutes to remove hard, stuck on treacle
** If you use a loaf tin, the cake will be denser and will take about an hour to bake
Right down to important stuff!
Ingredients:
125g Golden Syrup
100g Treacle
125g Butter
250ml milk (tepid – see ** Note above)
1 large egg
100g soft dark brown sugar
2 tsp Ground Ginger
2 tsp Cinnamon
1 tsp Mixed Spice
1/2 tsp Ground Cloves
300g Plain Flour
1 1/2 tsp Bicarbonate of Soda
Glaze:
150g Icing Sugar
2 tbsp Syrup from jar of Stem Ginger (you can use water or lemon juice too)
Water
Method:
Preheat oven to 180C Fan. I set mine to 170C as it's a very hot oven. Line a 23 x 29cm tin (approx.) with baking paper and make sure you have excess paper up the sides. You may need to cover the cake with foil towards the end of baking to prevent it over browning, specially on the sides.
In a large bowl, put in the treacle, golden syrup and butter. Microwave for 1 minute and then remove and stir until all the butter is melted. You can put this into a pan over low heat if you prefer.
In the measuring jug, mix the milk and egg together and then add them to the treacle mixture and stir to create a smooth batter.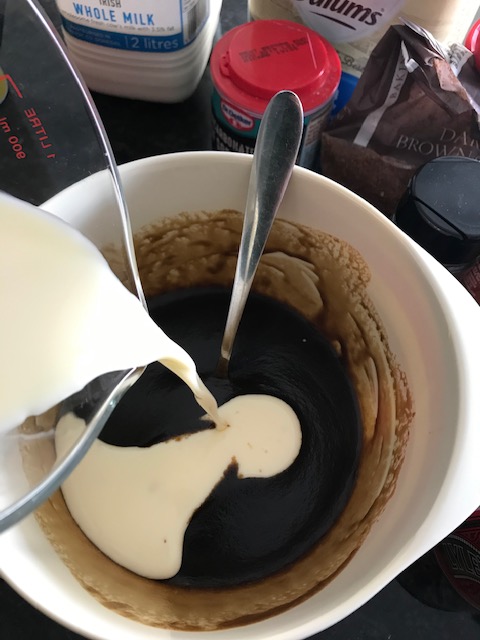 Next add the brown sugar and whisk it all together again.
Sift the spices, flour and bicarbonate of soda into the bowl and again, whisk until you have a smooth, thick batter.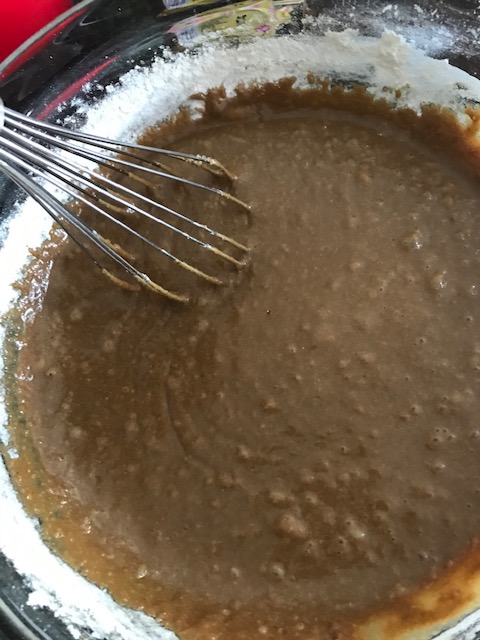 Pour this batter into the lined tin and level off but it sort of does that itself.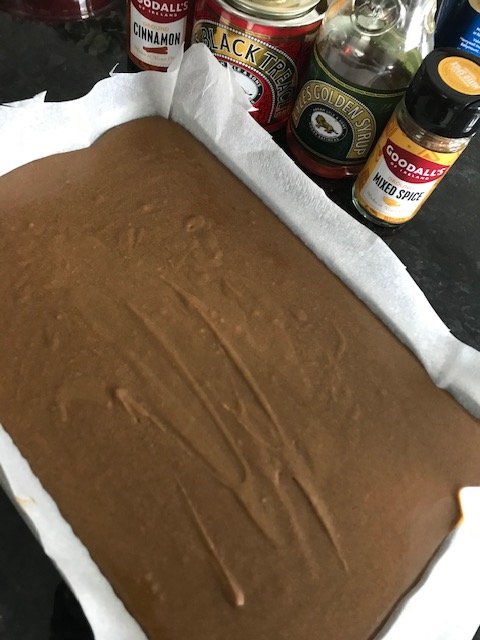 Bake for 45 minutes and the cake will rise a good bit and be springy to touch. Remove and leave to cool in the tin for 10 minutes. It will flatten down a bit too.
Lift the cake out of the tin using the parchment and cool completely on a wire rack.
To make the glaze, put the icing sugar in a bowl and whisk to remove any lumps. Start adding a little water very gradually and whisk. Then add the ginger syrup (if using) a little at a time until you get a smooth, thick paste.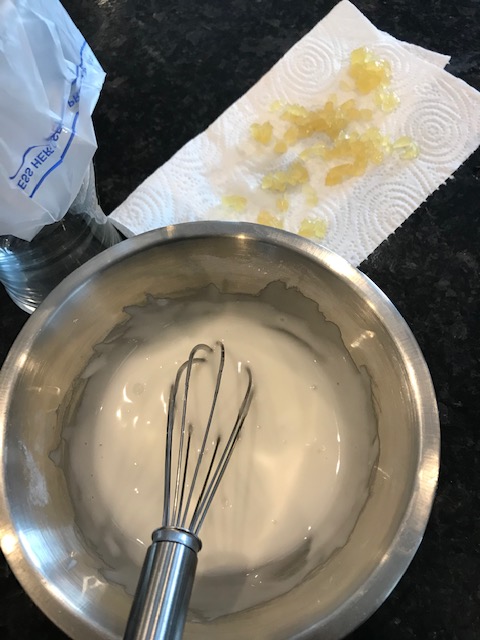 I spoon this glaze into a small bag and snip off the very corner to create a little icing bag. Just drizzle to your heart's content and if you like, decorate with some chopped stem ginger or crystallised ginger. For a full on Festive vibe, top with Christmas sprinkles 🙂
A few more notes which make this cake an even better bake is that it will keep for up to 5 days in an airtight container. And it gets even nicer with each day!
You can also freeze any leftover cake (yes there is such a thing) once it's completely cold; slice it and put parchment between layers, then foil. Use a freezer bag and freeze up to a month. Defrost overnight in the fridge before eating. Just warm it in the microwave for a few seconds before serving. It would be better for the glaze to be left off for freezing.
Bake with love
Soraya x