This gluten free Fruit Cake can also be used as a Christmas Cake and is made in a 7″ / 18cm square tin which allows you to cut it into two loaf shaped cakes so you can keep one and give one as a gift. It will keep for one week, wrapped properly, so if it's made several weeks before Christmas, freeze until it's needed. Give it several hours at room temperature to defrost fully.
As it's a gluten free recipe, this cake doesn't result in as dense a cake as a standard one so it's important to leave it sit until it's really totally cooled down and then handle with care.  The original recipe calls for sherry but I used an orange liquour and the smell is Ah May Zing! .
Just prepare your fruit the night before, then finish the cake the next day.
Surprise your coeliac friends and family with their very own wonderfully delicious Christmas cake!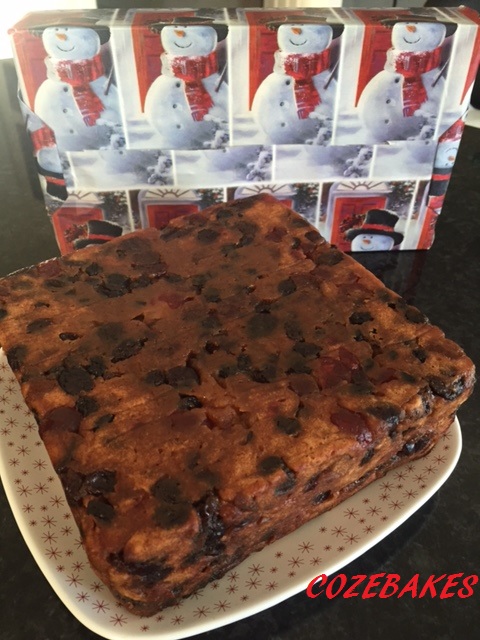 Continue reading →