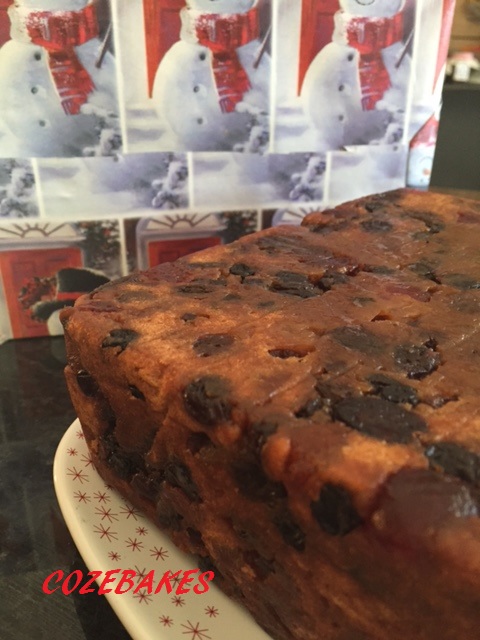 This gluten free Fruit Cake can also be used as a Christmas Cake and is made in a 7″ / 18cm square tin which allows you to cut it into two loaf shaped cakes so you can keep one and give one as a gift. It will keep for one week, wrapped properly, so if it's made several weeks before Christmas, freeze until it's needed. Give it several hours at room temperature to defrost fully.
As it's a gluten free recipe, this cake doesn't result in as dense a cake as a standard one so it's important to leave it sit until it's really totally cooled down and then handle with care.  The original recipe calls for sherry but I used an orange liquour and the smell is Ah May Zing! .
Just prepare your fruit the night before, then finish the cake the next day.
Surprise your coeliac friends and family with their very own wonderfully delicious Christmas cake!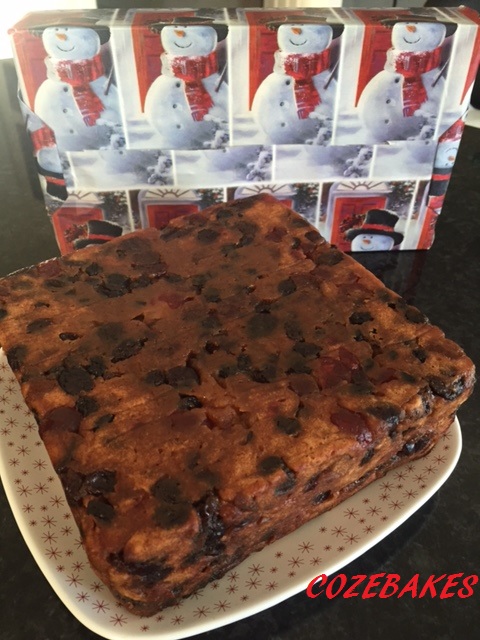 Once your fruit has been soaking overnight, you can begin. So the cake only takes 1 +1/2 hours to 2 hours depending on your oven. That's a pretty short time but it doesn't have the large quantity of flour in it. Lots and lots of delicious dried fruit helps to keep this cake moist and sweet.
Before you start, preheat oven to 150C / 130C fan oven / Gas 2.
Grease and line the base and sides of a deep, square 18cm / 7″ cake with with parchment.
I have another cake recipe here on cozebakes. It's for an 8″ / 20cm cake and makes a nice fruit Christmas cake with a spice mix to it. See which suits you best: https://www.cozebakes.com/2017/11/13/gluten-free-christmas-cake/
Ingredients:
550g mixed dried fruit of your choice
150ml sherry or your alcohol of choice
zest and juice of 2 satsumas
140g gluten free plain flour
1 tsp xanthan gum
1 tsp gluten free baking powder
2 tsp ground mixed spice
140g unsalted butter, softened
140g soft, dark brown sugar
3 medium eggs
50g ground almonds
100g glace cherries, washed, well dried and halved ** see note below
50g pecan nuts, chopped (optional or use your favourite nuts)
The night before, heat the dried fruit, sherry, satsuma zest and juice in a pan gently. Cover and leave overnight.
Method:
In a small bowl, mix together the flour, xanthan gum, baking powder and spice.
In a large bowl, beat the butter, sugar, eggs, ground almonds and flour mixture together until well combined.
Stir in the soaked fruit and juices, cherries and pecans.(if using). Stir well to combine everything.
Spoon this into the prepared tin and bake for 1+1/2 to 2 hours. Check with a skewer after 1+1/2 hours and if it comes out clean, it's ready.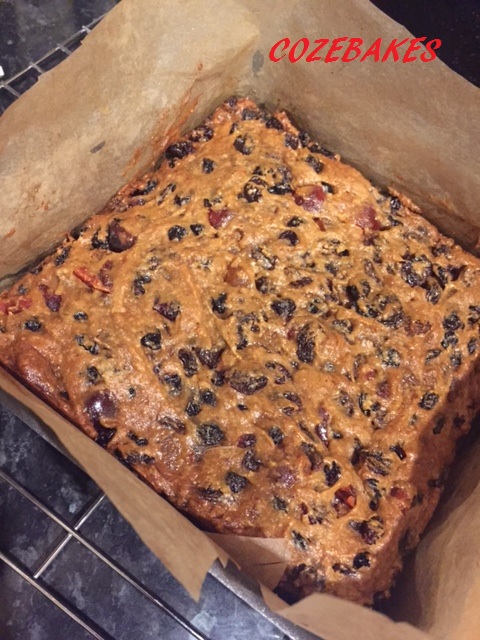 Cool completely in the tin.
If you like, you can cut the cake in half, trim the edges and decorate to your taste.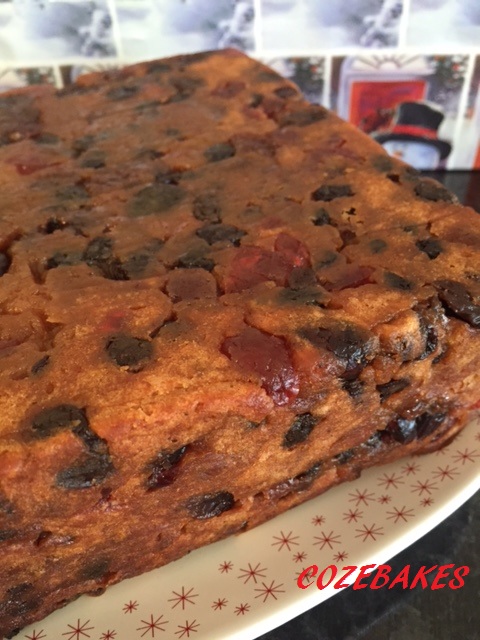 **Note:  If you don't like glace cherries, use either Morello cherries or the dried and sweetened variety (health shops, deli's or Lidl)
Baked with lots of love
Soraya x