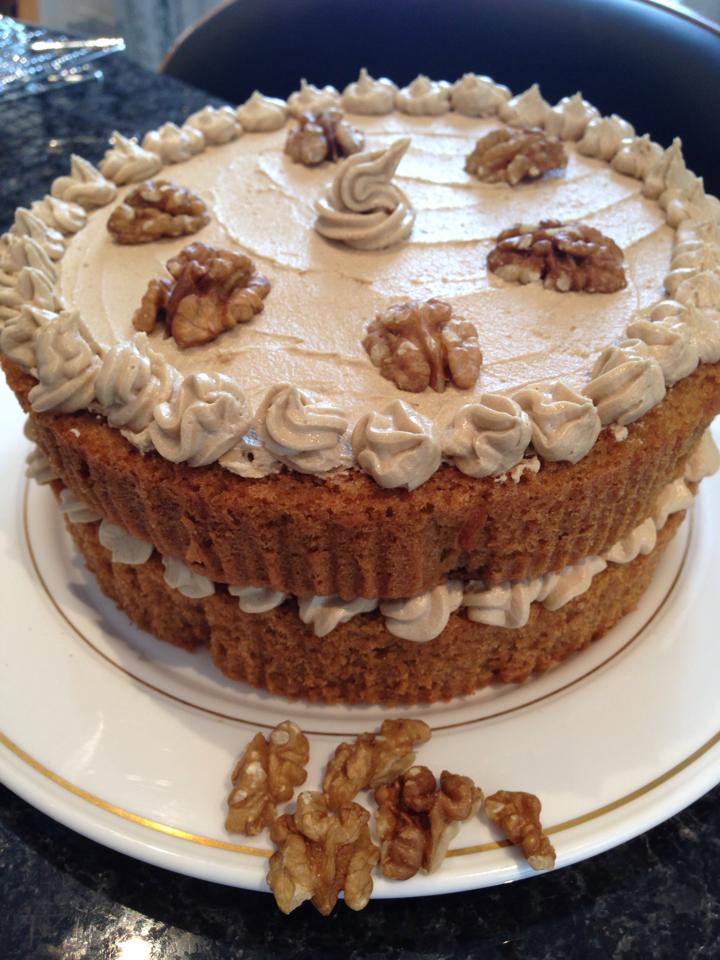 This simple and delicious sponge cake always gets a great response. I'm constantly surprised at how many people really love coffee cake and this one is a real treat. It's got a lovely coffee flavour without being too sweet or artificial tasting which I feel is one of the reasons I lost my love of coffee cake for many years. I'm glad to say, this cake has given me a renewed interest!.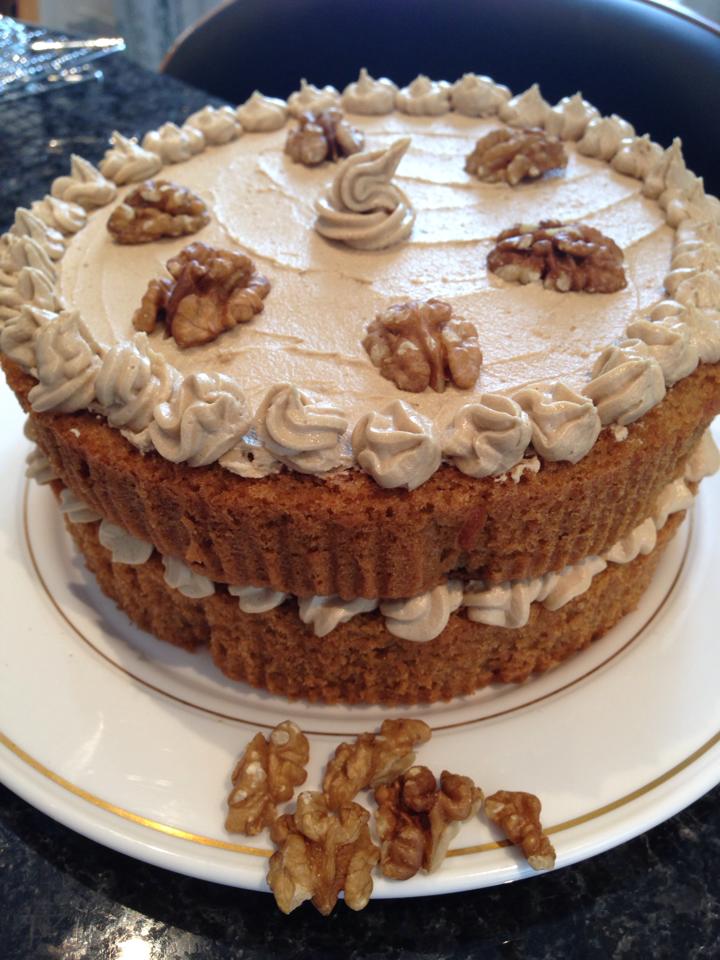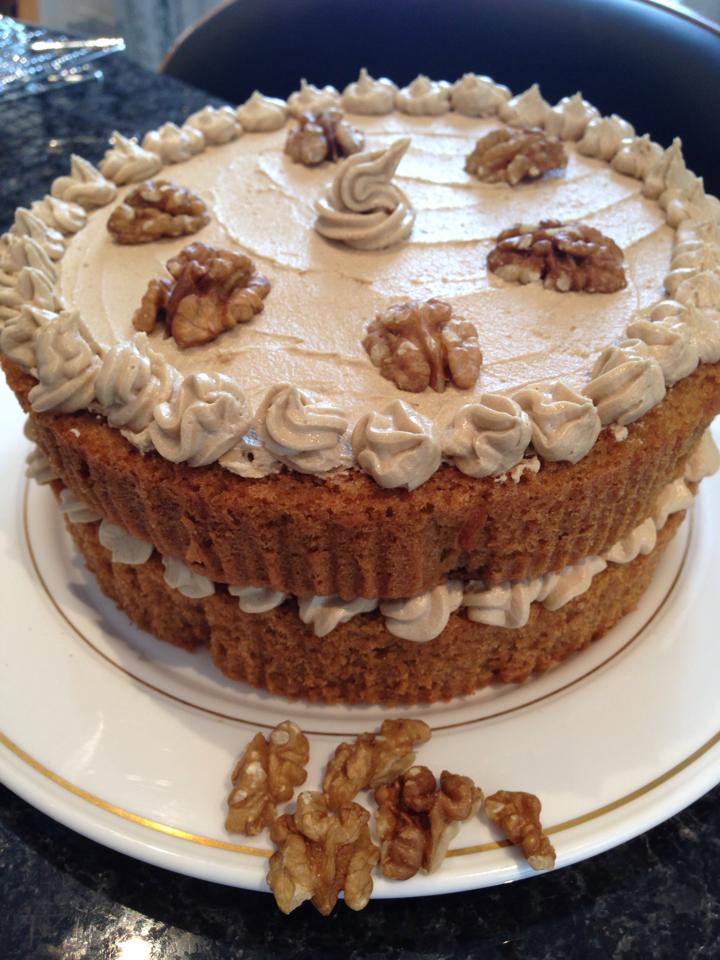 Ingredients:
4 large eggs
2 heaped teaspoons of instant coffee granules
225g self raising flour
225g softened butter (I used Stork for this recipe)
225g caster sugar
2 level teaspoons baking powder
For the filling and topping
50g softened butter
175g sifted icing sugar
1 tablespoon coffee essence ** (see below)
1 tablespoon milk
Method:
Preheat the oven to 180C / 160C Fan or Gas 4. Grease two 20cm sandwich tins and line the base of each with baking parchment. Don't skip this bit, it's what stops your cakes from sticking to the bottom of the tin.
Break the eggs into a large bowl, beat with a fork and then stir in the instant coffee until dissolved.
Add the remaining ingredients and beat really well until thoroughly blended. Told you it was simple 🙂
Divide the mixture evenly between the tins and level out. *** (see note below)
Bake for about 25 mins or until well risen and the top springs back when lightly pressed with your finger. Leave to cool in the tins for a few mins then turn out unto a wire rack and peel off the parchment to finish cooling.
To make the butter cream filling and topping, blend the butter, coffee essence and icing sugar together until smooth and you can add a little milk if you think it's needed.
When the cakes are completely cold, use half the butter cream to sandwich the cakes together and spread the remaining butter cream on top. A palette knife is perfect for this.
Decorate with walnuts, either whole or crush and cover the top. You can also put some of the butter cream into a piping bag and pipe around the edge for a nice finish.
** Note: Instead of coffee essence, you can use 1 heaped teaspoon of instant coffee granules dissolved in 1 tablespoon of hot water
*** Note: Once you divide the mixture into each tin, weigh them to see if they are similar in weight to give you a good even result with each cake.
The reason my cake has a sort of frilled edge is because I took the lazy route and used liners in each tin
Bake with love
Soraya x