This recipe basically uses up one large jar of Nutella between the cupcakes and the icing. You can also use some melted Nutella to drizzle on top of the finished cupcakes.
I don't use Nutella any longer and that's a personal choice but there are lots of alternatives to choose from which you will find in the Health Food section in supermarkets, also with the peanut butters & spreads section and in all Health Stores.
Because there's sour cream in the ingredients, you get a really moist and light result which is a pleasant surprise as small cupcakes can suffer from over baking and drying out..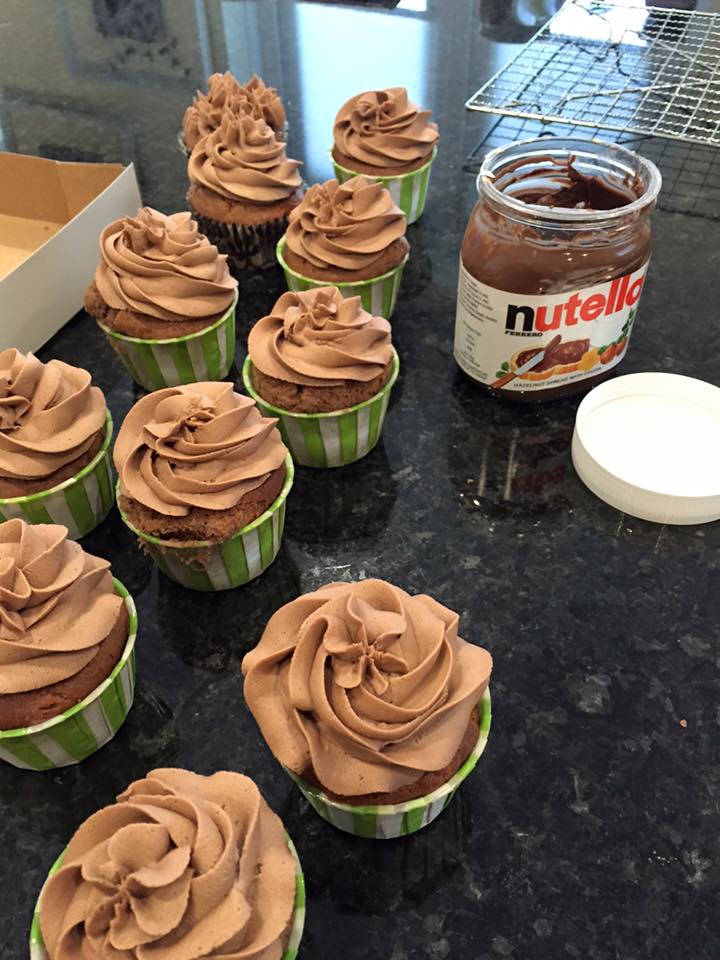 The recipe is originally in cup measurements (U.S) and I've converted it to the metric measurements we are familiar with.  It's  handy to have a set of cups in your kitchen for when a recipe uses them. They are available in practically every supermarket and of course in specialist shops. You don't have to pipe the Nutella Buttercream as I did. They will be just as delicious if you use a palette knife and spread the icing on top.
Here are some alternatives to Nutella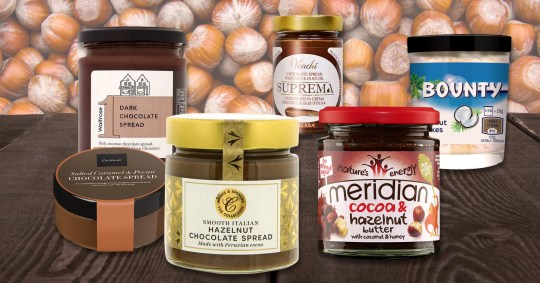 Cupcake ingredients:
215g plain flour
200g caster sugar
1/4 tsp bicarbonate soda
1 tsp baking powder
170g  butter at room temperature
145g  Nutella or organic substitute
3 egg whites
1 tsp vanilla extract
125g sour cream
122 ml milk
Method:
Preheat oven to 180C. (Fan)
Whisk together the flour, sugar, bicarbonate soda & baking powder in a large bowl.
Add butter, Nutella, egg whites, vanilla, sour cream and milk and mix on medium speed until smooth.
Fill the cupcake cases just over half way and bake for 19 – 21 minutes.
Remove from the oven and allow to cool for 1-2 mins then place on a cooling rack to complete cooling.
Nutella Icing:
227g butter
480g icing sugar (I didn't use full amount, just a bit less)
145g Nutella
2 tbsp. water
Mix the butter until smooth.
Add half of the icing sugar and mix again till smooth.
Add Nutella and 1 tbsp. water, mix again till smooth.
Add the remaining icing sugar and other tbsp. of water and mix until all smooth.
Once the cupcakes are totally cool (I made mine the day before and iced them the next day), ice them either with an icing bag and large nozzle or with a palette knife.
If you want, you can warm up some Nutella for about 15-30 seconds till it's pourable and drizzle over the cupcakes.
Another serving option is to cut strawberries into thin slices  and decorate each cupcake with a fan like shape.
A little note to remember: You may see little bits of butter in the cupcake batter but not to worry. They will melt as the cupcakes bake and add to the overall yumminess !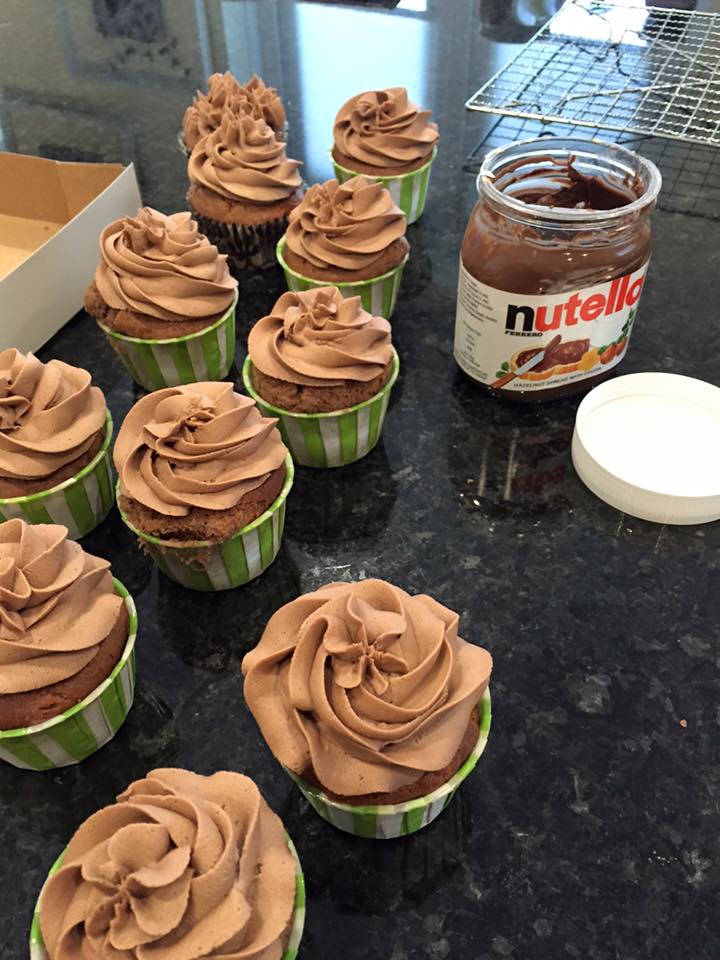 A great Party Bake!
Bake with love
Soraya x