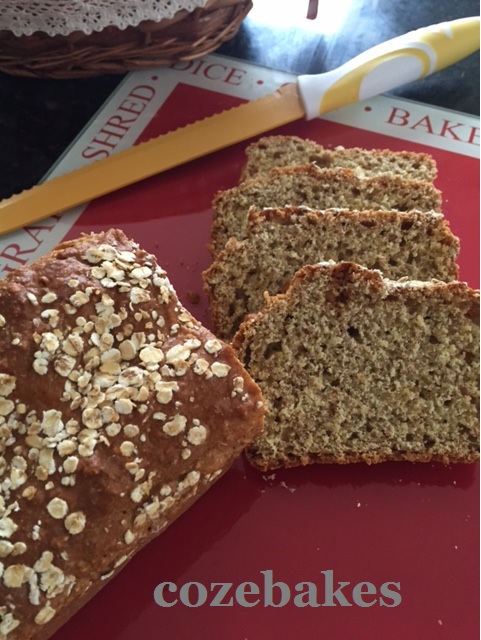 This Brown Bread recipe was a change from the one I usually make and it has me converted. It slices so beautifully, holds it shape and tastes totally delicious! The recipe makes a 2lb loaf tin and sliced so well, it was a total pleasure to serve and not an ounce of waste. It got rave reviews from the brown bread lovers too!
It makes quite a sloppy mixture but the wonderful thing is there is very little work, no kneading or proving and no machinery needed. Just a wooden spoon 🙂  I'm told on good authority this is the recipe used at Ariel House for their breakfast bread!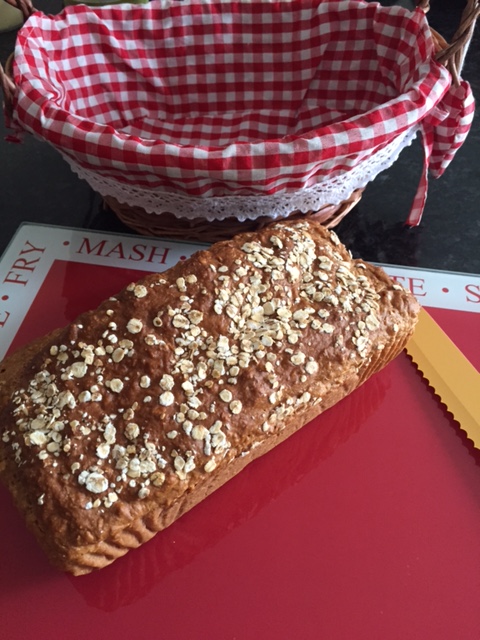 Ingredients:
185g self raising white flour
85g wholemeal flour
30g porridge oats
1/2 teaspoon of sugar
1/2 teaspoon salt
1 and 1/2 teaspoons baking powder
1 teaspoon bread soda
1 egg, lightly beaten
280ml milk
Method:
Preheat oven to 180C
Mix all the dry ingredients well together
Add the lightly beaten egg and the milk.
Mix the wet ingredients into the dry ingredients but don't over mix.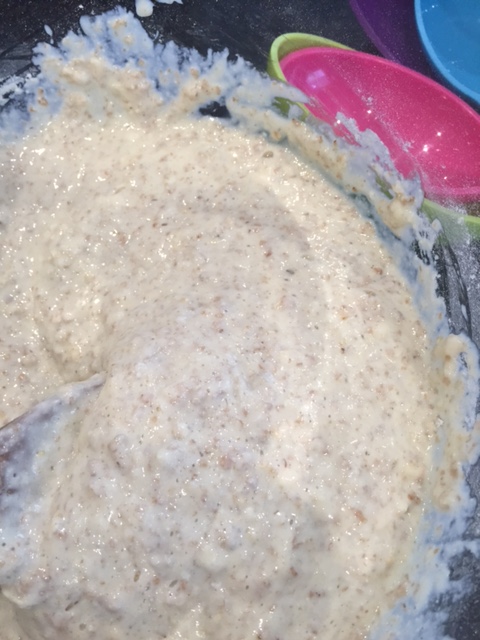 Pour the mixture into a greased 2lb loaf tin or use a liner.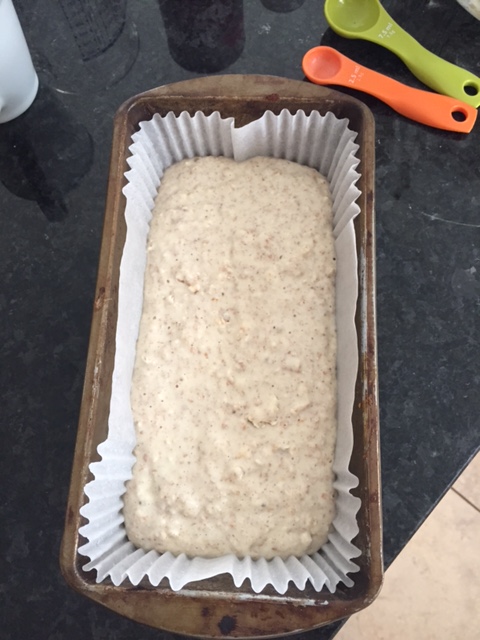 Bake for 35/45 minutes – mine took 40 minutes. If you tap the base and it sounds hollow, then it's ready.
Bake this with lots of love and use lots of lovely butter!!
Soraya x