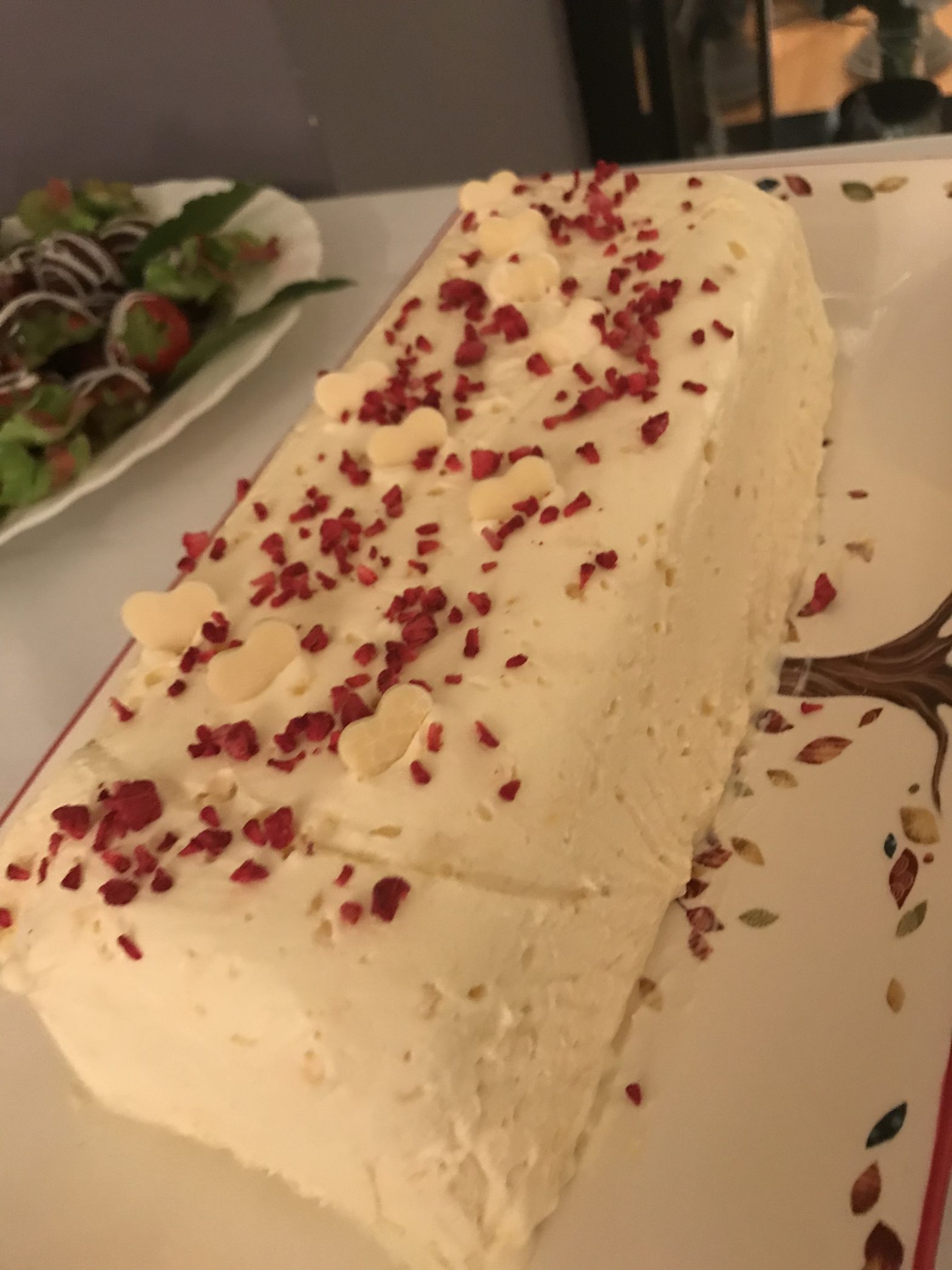 Another great recipe from the unbeatable Mary Berry!  It's such an easy ice cream to make, it's no churn which is a huge bonus if you don't own the machine and you can use broken up meringue pieces or shop bought. It's not a big deal. It's traditionally made in a loaf tin as you can then cut into slices as needed but it can also be made in an 8″ square tin to cut into perfect slices for wafers.
Add some mixed berries and a little cream for a delicious dessert or pop it over your favourite hot brownie … oh yes indeed. Lemon …. a wonderful thing!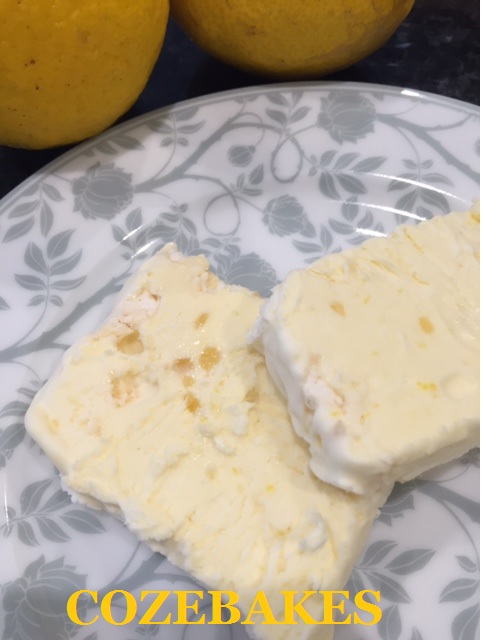 This will serve 6. It's made in a l lb loaf tin. It lasts in the freezer for ages!
I took mine out once it was frozen, cut it into slices, put parchment between each slice and put into a plastic, freezer safe container back into the freezer for easy access.
Ingredients:
50g meringues (about 4 medium sized)
300ml double cream
Grated zest and juice of 1 lemon
1/2 jar of really good lemon curd (give this a good stir before adding)
Limoncello Ice Cream:
I measured the juice of a lemon and it's approximately 4 tbsp. I replaced 2 of the tbsp. with cold Limoncello and used 2 tbsp of lemon juice and reduced the lemon curd to 1/3 of the jar so the sweetness doesn't overpower the limoncello flavour.
You can add 3 tbsp. of limoncello and 1 of lemon juice but no more than that as it will become bitter and you need the lemon juice.
Method:
Line a 1 lb loaf tin (450g) with cling film. If you wet the tin first and then just shake out the water, the cling film will fit much easier into the tin.
I used a plastic storage container that measures 19 x 13 cm. It doesn't need lining and is perfect for scooping out the ice cream.
Break up the meringue into chunky pieces (don't crush them).
Whisk the cream lightly till it leaves a trail when lifted. Add the lemon zest and the juice (or Limoncello) and finally the lemon curd. Give this a gentle stir.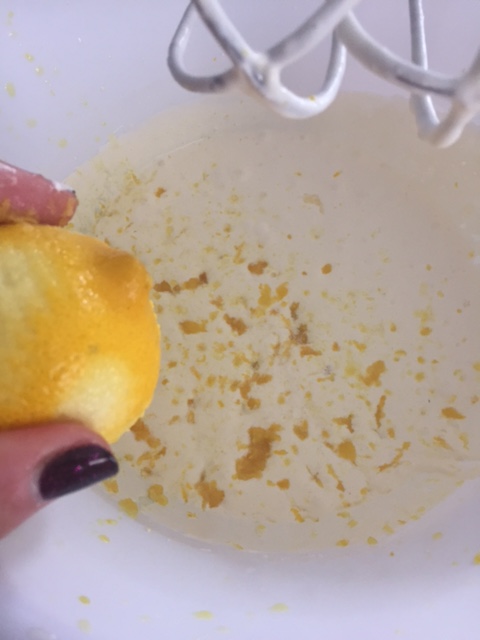 The last thing is then to gently fold in the meringue pieces so you don't crush the pieces.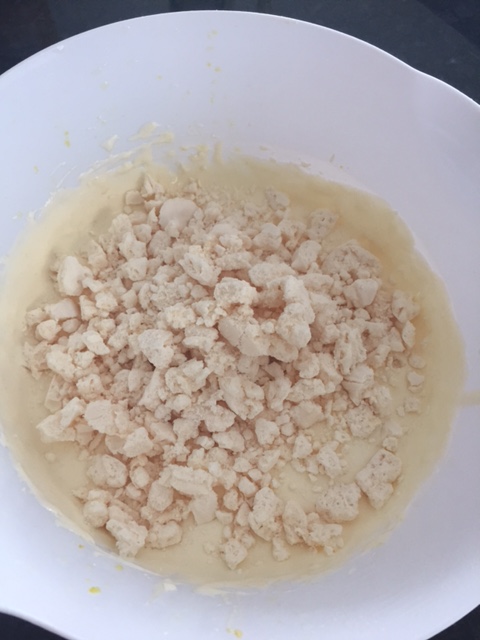 Spoon the mixture into the lined loaf tin and cover with cling film. I lined the tin with lots of excess on both sides so I could just fold the cling film over the top.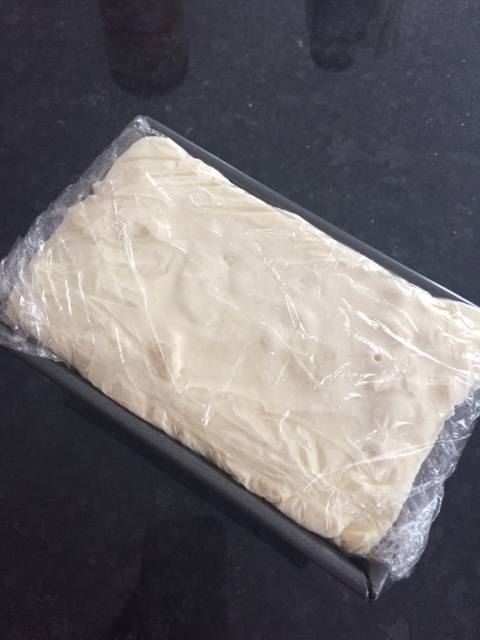 Freeze for at least 6 hours but I left mine in overnight just to be sure. It comes to room temperature quite quickly once removed from the freezer.
A great dessert to make beforehand if you have guests coming or having a party.
Even though there's no baking involved, it's made with love
Soraya x