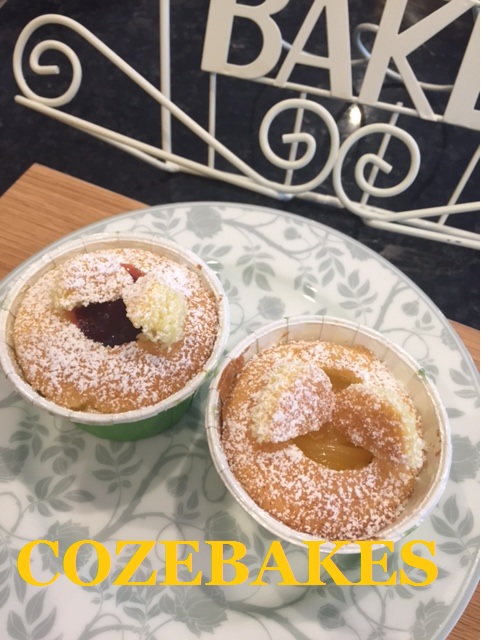 Butterfly Cakes bring you right back to your childhood, however this version is quite grown up as it's filled with tangy lemon curd and they melt in the mouth!
This recipe is gluten free but you can substitute the flour for normal self raising flour if you prefer.
Using xanthan gum in gluten free baking helps your finished cake to bind together better.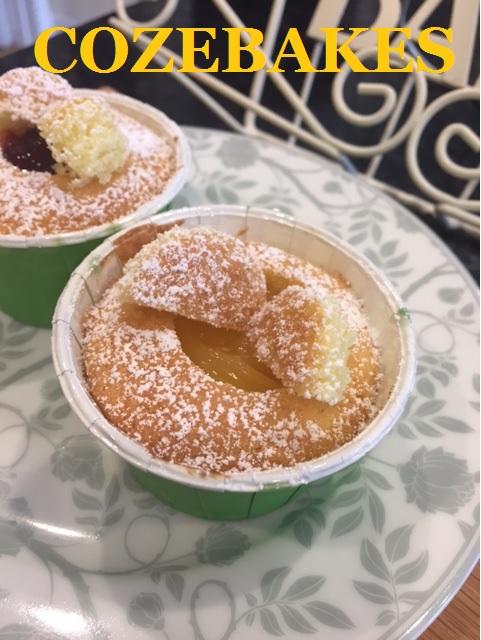 You will get muffin sized cupcakes using this recipe. I used baking cups for mine but normal muffin cases will work perfectly well.
Ingredients
200g butter
200g caster sugar
Grated zest of 2 lemons
4 large eggs, beaten
200g wheat & gluten free self raising flour
2 tsp xanthan gum
Lemon Curd (either homemade or shop bought)
Icing sugar for decoration.
Method:
Preheat oven to 180C or 160C fan. Line your muffin with with cases.
In a large bowl, cream together the butter, sugar and lemon zest for a good 3 minutes until the mixture is light and fluffy.
Gradually add in the beaten eggs on a medium speed and mix well between each egg addition.
Fold in the sifted flour and xanthan gum and be careful not to knock the air out, so be gently 🙂
Divide the mixture evenly between the cases, about 3/4 full. Using an ice cream scoop helps to give an equal amount per case. Level out the mixture with the back of a spoon as it's quite thick so won't spread in the case.
Bake in the preheated oven for 20 – 25 mins. Mine took 22 mins. They will be ready when they are well risen, golden and spring back when touched.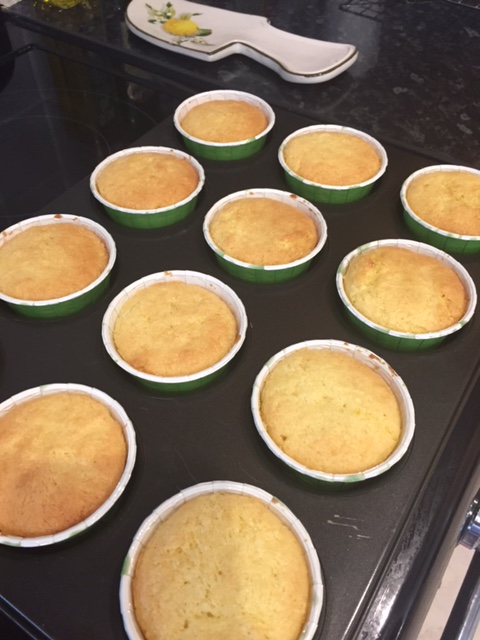 Remove and leave them to cool in the tins for about 5 mins before you transfer them to a wire rack to cool completely.
Once they have cooled, you can use a small sharp knife to cut out a cone shape from the centre of each cake. You cut the cones in half to make the butterfly wings. I use the wide end of an icing nozzle as knives and I have a slightly complicated relationship! 😉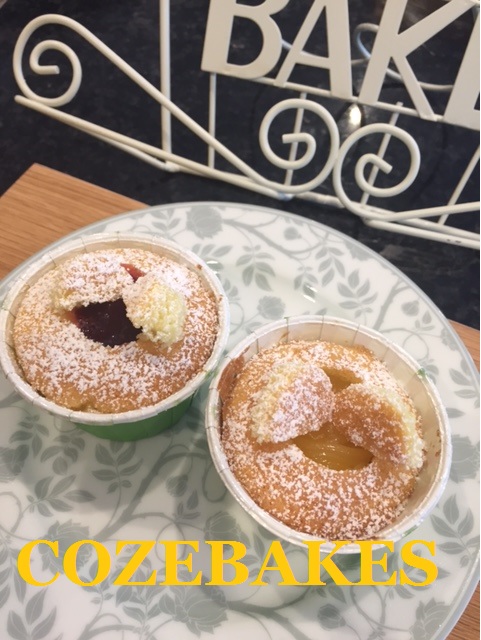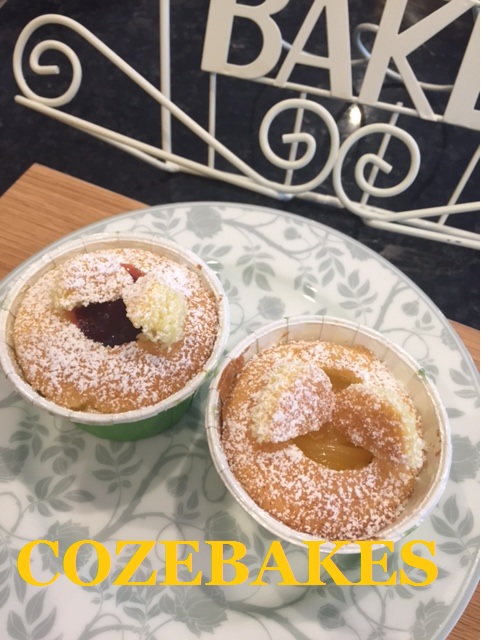 You can pipe or spoon the chilled lemon curd into the hollowed out shape and then place the two halves on top to form wings. Dust with icing sugar to serve.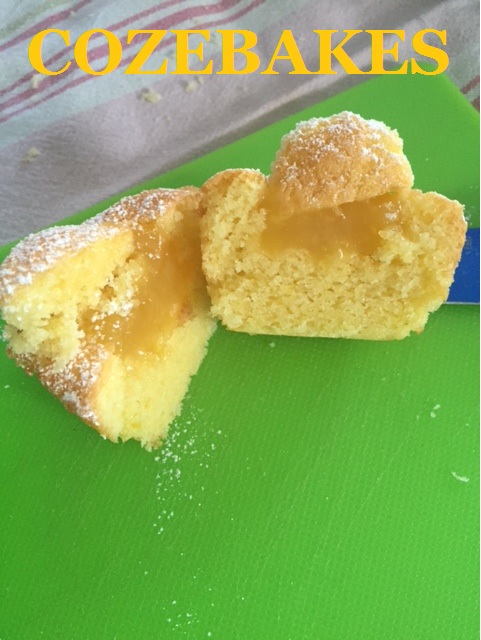 If you like, you can also use your favourite jam to fill the hollowed out shape in the cupcake. I used a cherry conserve. These were most definitely made with love
Soraya x