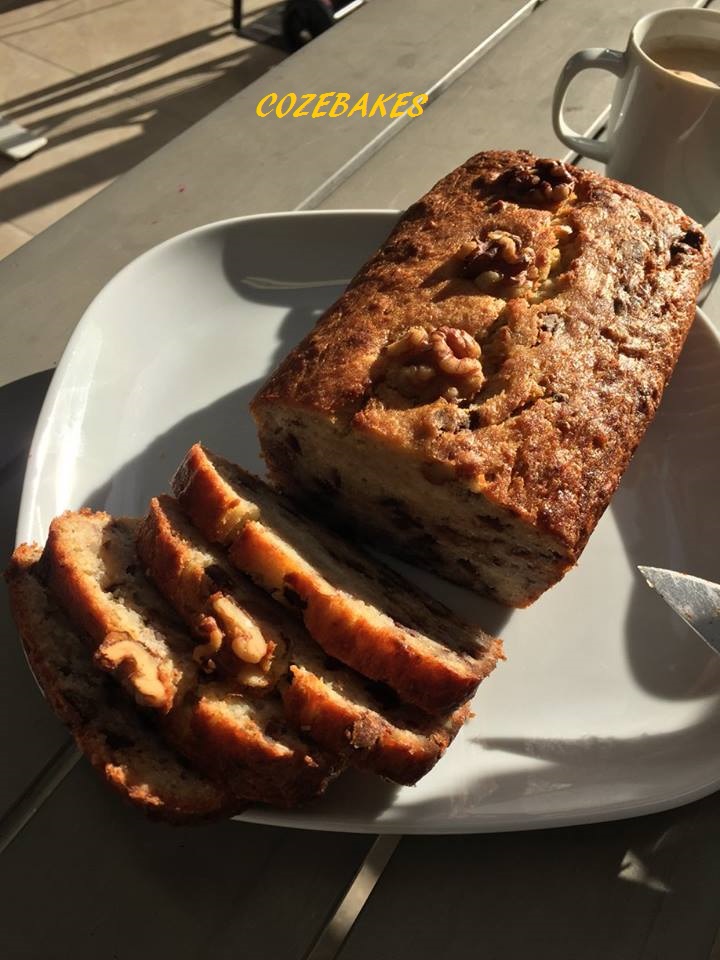 Such an easy and quick recipe to put together and enjoy with your morning cuppa or for a treat in the middle of the afternoon! Really do you need an excuse at all?? 😉
I've adapted the original recipe from the Good Food files as not everyone likes a strong banana flavour and I substantially reduced the sugar from the original recipe as ripe bananas are very sweet on their own plus the addition of chocolate chips make this plenty sweet for everyone's tastes.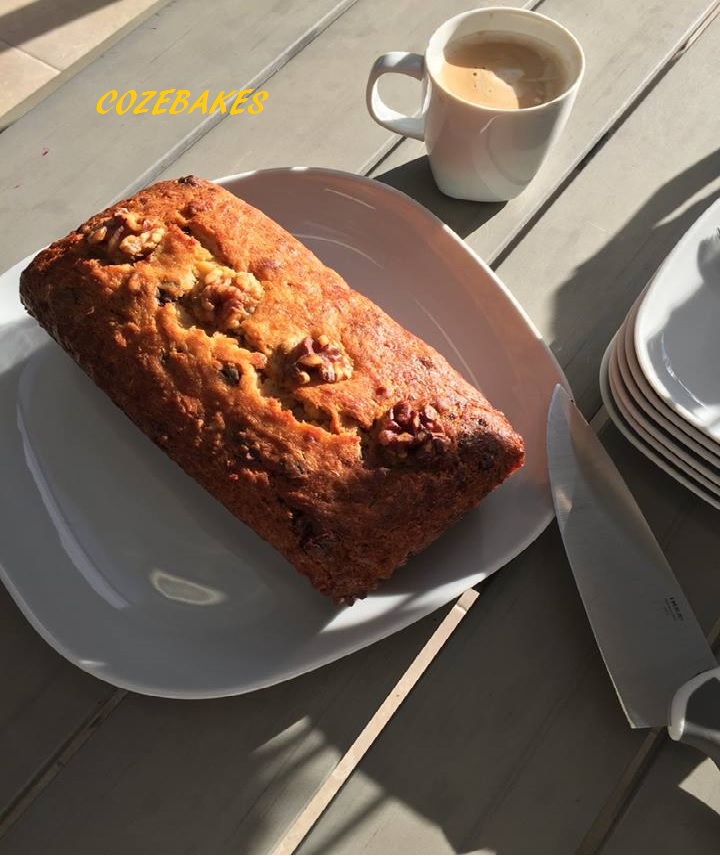 So to start, heat your oven to 190C or 170C for Fan and Gas 5
Line a 2lb loaf tin with parchment or liners.
Ingredients:
3 ripe bananas
130g caster sugar
2 large eggs
140g soft butter
250g gluten free plain flour
1 tsp gluten free baking powder
1 tsp xanthan gum
100g walnut pieces, roughly chopped
100g chocolate chips (milk or dark)
Here's a video showing how to make this: https://www.facebook.com/soraya.quigley/videos/10216665634014395/
Method:
In a large bowl, mash the bananas together with the sugar, just use a fork. Nothing fancy!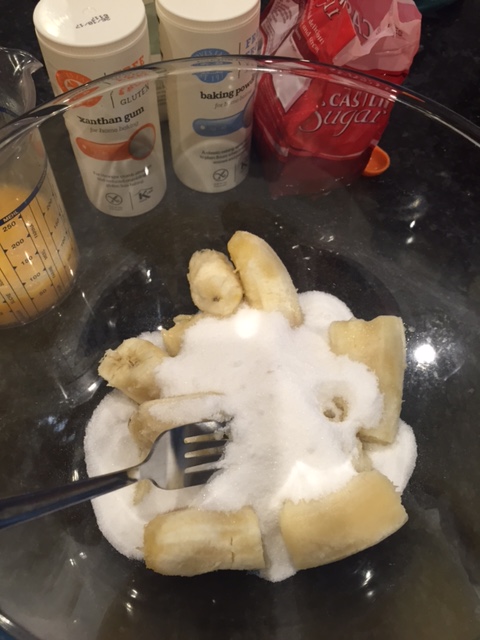 Add the eggs and mix with an electric whisk until they are fully combined. Takes a couple of minutes. Then add the soft butter and whisk again for another few minutes to make sure everything is well blended. Don't shortcut here. You can see how frothy the mixture is.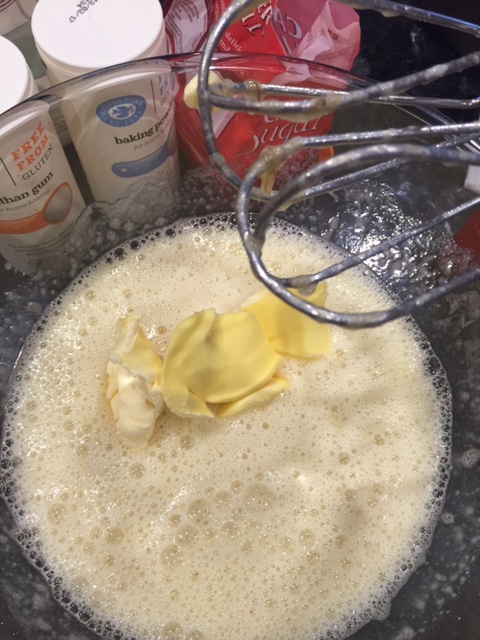 Next, sieve in all the dry ingredients – flour, baking powder & xanthan gum and using a large metal spoon or spatula, fold the mixture together to blend well but don't knock out the air so gently does it.
Then add in the walnuts and chocolate chips and give the mixture one final turn. I'd recommend you dredge the walnut pieces and chocolate chips in some gluten free flour before adding so they disperse evenly and don't all sink to the bottom.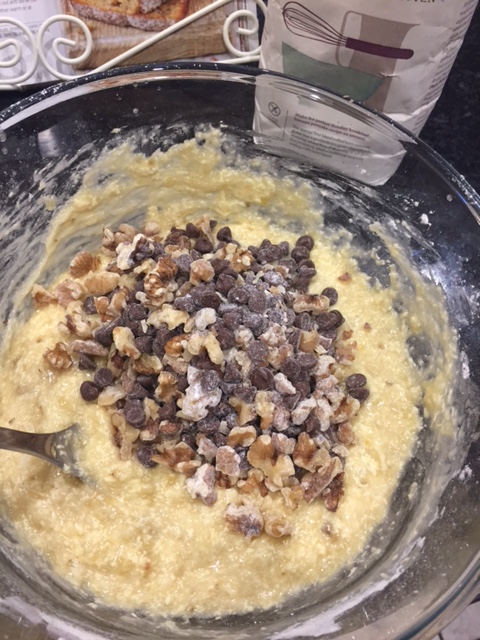 Put the mixture into your lined tin and bake for 1 hour and 5 minutes. Check with a skewer in the middle to make sure it's baked through and comes out clean.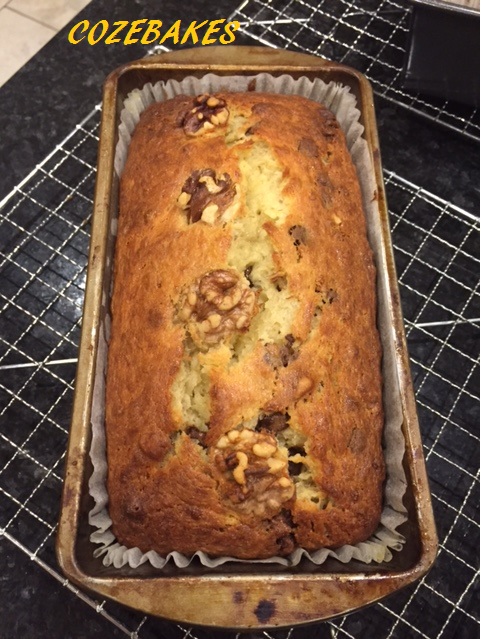 Leave to cool in the tin for at least 10 minutes – be patient.
Then you can turn it out to cool completely before cutting. I left mine overnight wrapped in parchment and the next day it cut beautifully.
You can see the even spread of walnuts and chocolate chips throughout the loaf …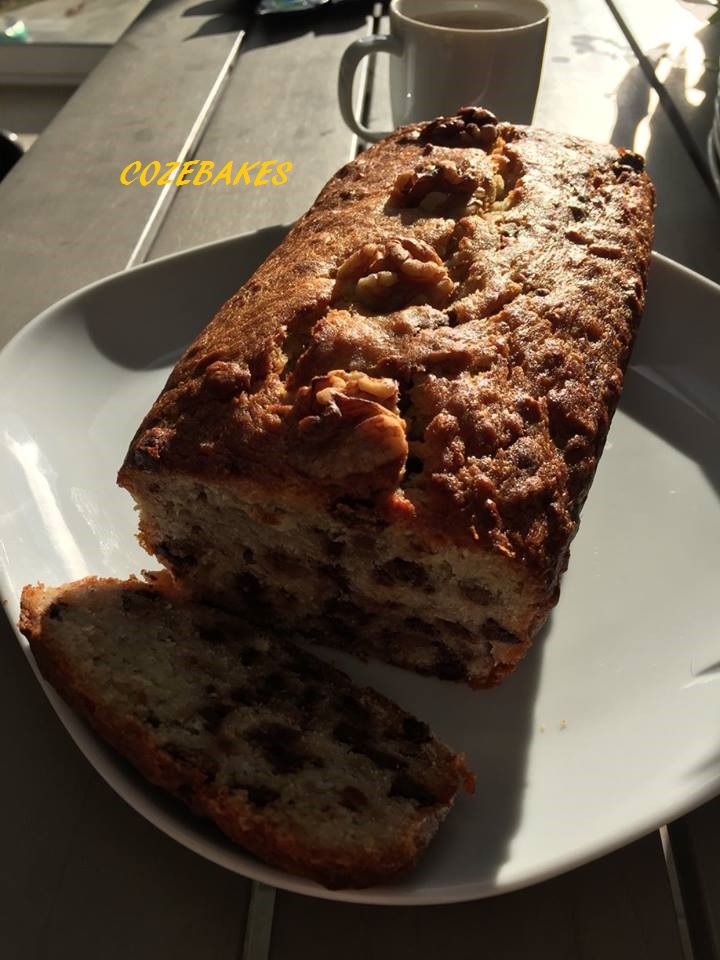 Baking with love
Soraya x