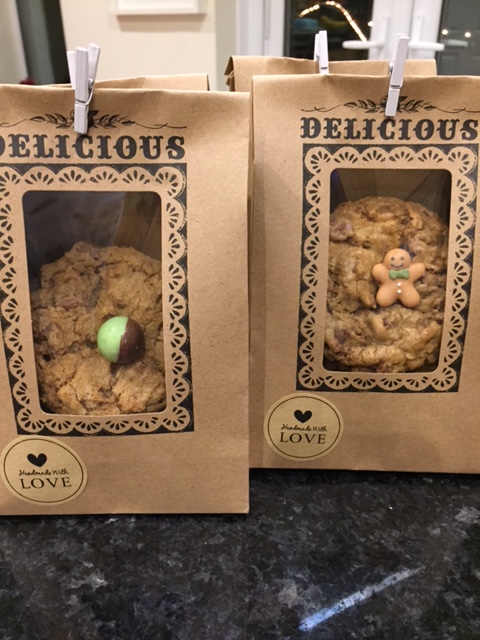 I was shopping and saw there was a special offer on Cadbury's Chocolate Mint Crisp bars and figured I could do something with them. The vote was between cookies or brownies and the cookies won plus they are great for gifting too.
I found this recipe which uses eggs and egg yolk and gives them a nice chewy texture with crispy edges and knew the mint crisp pieces would be perfect in every bite.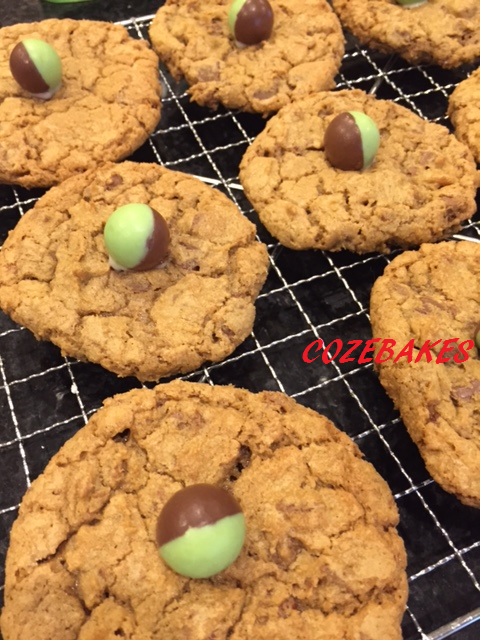 I used the Aero Mint Bubbles to decorate half of them and as it was Christmas, the others had cute mini gingerbread men on top. These are big cookies! No dainty stuff here so they go a long way. You can double the recipe to make about 40 but this recipe should make between 20 – 22 depending on size.
Ingredients:
250g plain flour
1/2 tsp bicarbonate of soda
1/2 tsp salt
170g unsalted butter, melted
200g dark brown soft sugar
100g caster sugar
1 tbsp. vanilla extract
1 egg and 1 egg yolk
320g mint crisp bars chopped into chunks
Method:
Preheat oven to 170C / 160C fan
Line baking trays with parchment.
Sift together the flour, bicarb and salt and set to one side.
In a medium bowl, cream together the melted butter, brown sugar and caster sugar until they are well blended.
Beat in the vanilla, egg and egg yolk until light and creamy.
Mix in the sifted ingredients until just blended. I used a wooden spoon rather than the mixer.
Stir in the chocolate chips.
Using an ice cream scoop, drop the dough on the baking trays and leave about 8cm between them for spreading. I fit about 6/8 on each tray.
Don't flatten down the dough. It will sort itself out in the oven.
Bake for 15  minutes or until the edges are lightly toasted and they are light gold in colour. Cool on the trays for about 5 minutes and then transfer to a wire rack to cool completely.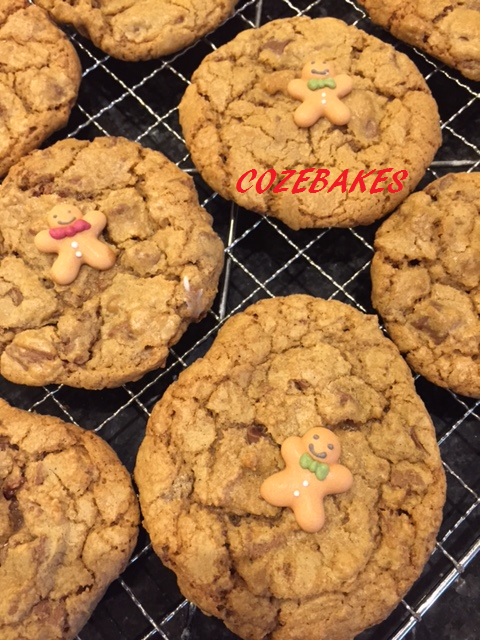 Just eat as is or decorate to your choice. Delicious!
Baked with lots of love
Soraya x