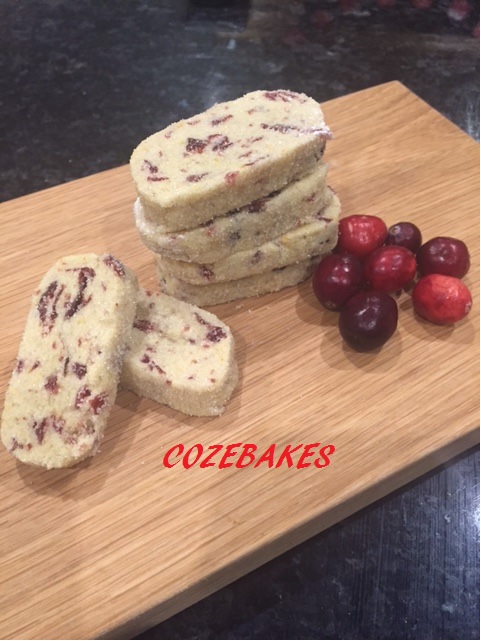 A simple and make ahead recipe that results in delicious shortbread cookies. They are melt in the mouth, buttery with the delicious addition of zesty orange and cranberry pieces.
The trick for perfect shortbread is not to overbake them. Take them out before they look "done" and you will have the perfect shortbread cookie. The other great thing about Shortbread is that it requires no eggs so if you have an allergy, then this recipe is for you.
Originally the recipe was coated in caster sugar before baking but I changed it to Golden Caster Sugar just to give them a slight golden hue and an added flavor burst.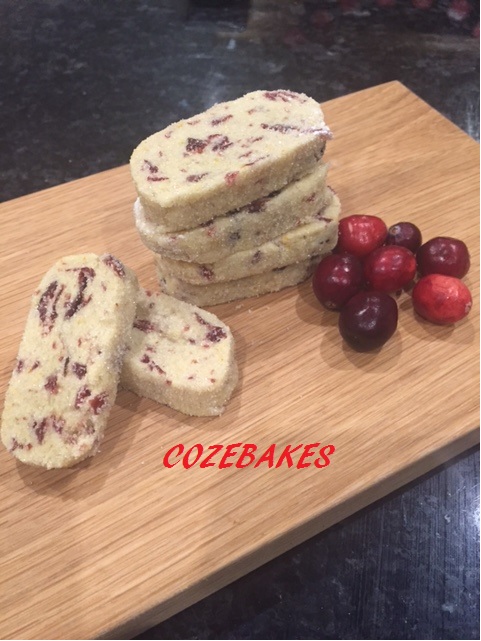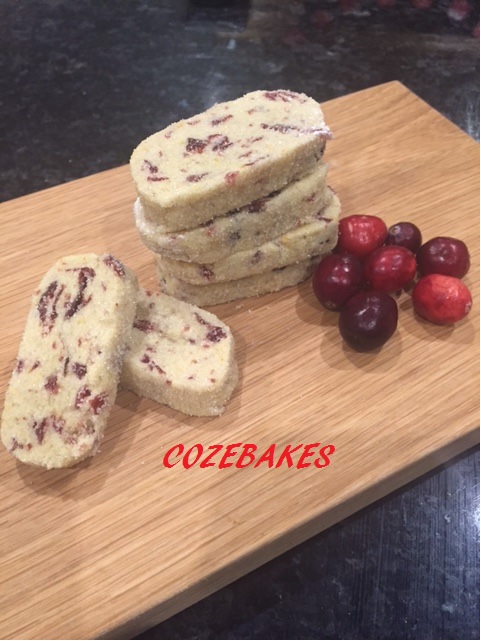 The recipe should make about 24 cookies depending on what size you roll out your dough before cutting. I think they are better cut into smaller pieces (about 3 bites full). You can make this ahead of time and leave the dough in the fridge for a day or so until you're ready to use it.
Ingredients:
1/2 cup dried cranberries
3/4 cups caster sugar, divided
2 1/2 cups plain flour
1 cup butter, cubed and cold
1 tsp almond extract
zest of 1 orange
1 to 2 tbsp. orange juice
Method:
Line a baking sheet with parchment.
Combine the cranberries and 1/4 cup of the sugar in a processor and process until the cranberries are smaller pieces and combined with the sugar.
Mix the flour and the remainder of the sugar in a large bowl.
Using a pastry cutter, add in the butter and work it till it looks like fine crumbs.
Stir in the almond extract, cranberries and sugar mixture, orange juice and orange zest.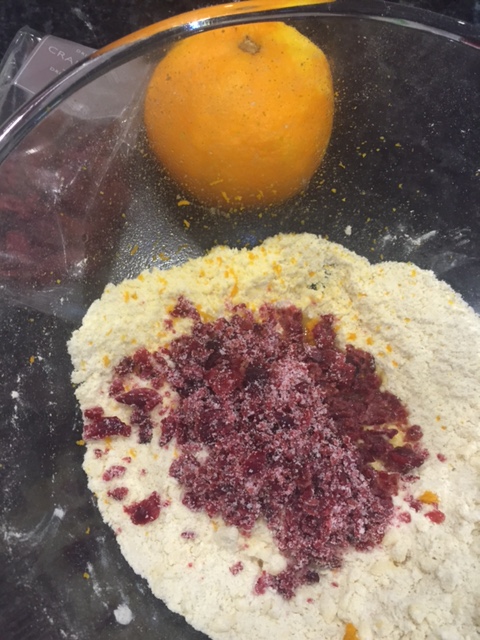 Using your hands, knead the mixture together to form a dough. It takes a few minutes but just keep at it.
Shape the dough into a log and wrap in cling wrap. Place in the fridge for anything from 2 hours to 72 hours.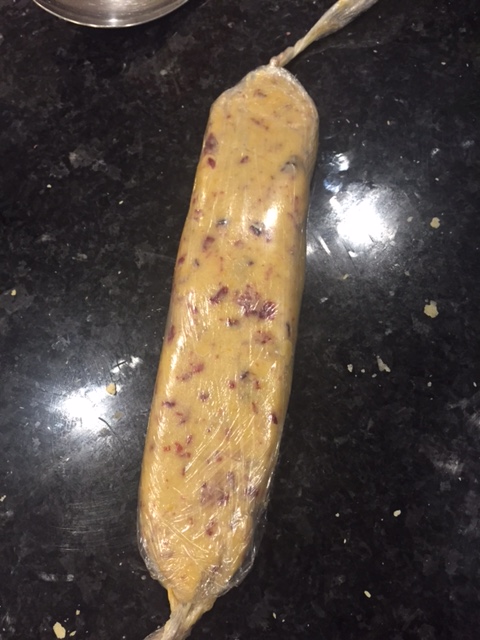 Preheat the oven to 160C
Unwrap the dough log and cut into slices approx. 1/4″ thick.
Place some golden caster sugar or plain caster sugar in a small bowl and dip each cookie to coat with the sugar. Place the cookies on the baking tray and bake for 12 to 15 mins or until they are just about set. Don't over bake!
Let them cool on the baking tray for about 5 mins and then place them on a wire rack to cool completely.
They keep in an airtight container for 3 days or you can freeze them for up to 3 months!