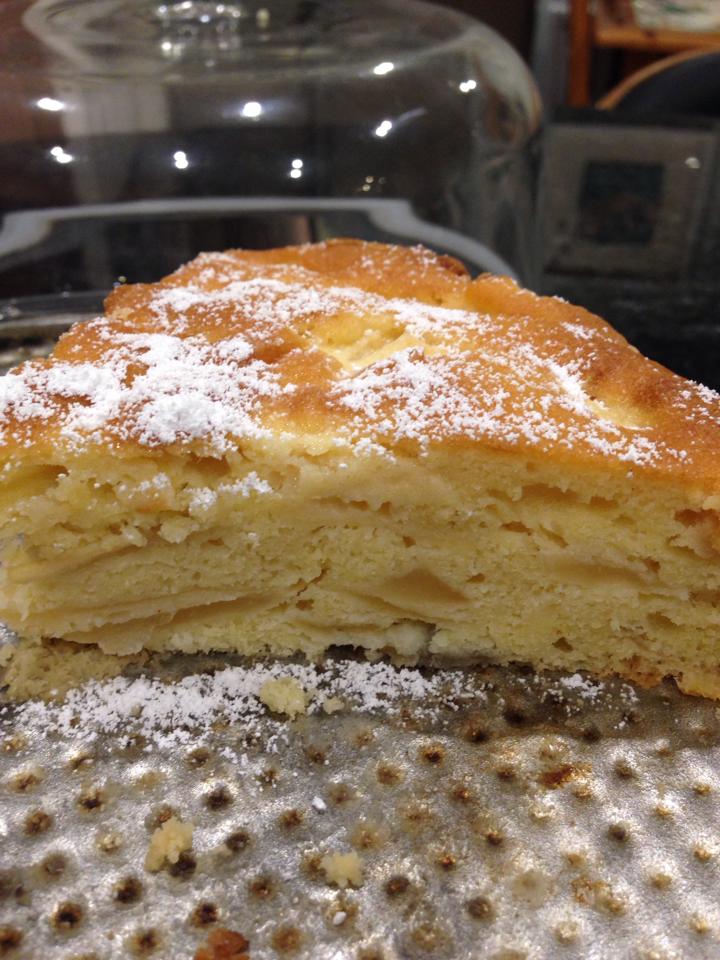 This recipe originates from Jo Wheatley of Great British Bake Off fame. It's a family favourite passed down from her aunt. As I live with a coeliac who loves anything with apple in it, I wanted to adapt this one so everyone could enjoy it. It worked out really well and is a very easy, straightforward and delicious cake. It's crying out to be served with some custard or cream (your preference) and could be dressed up to make it a little bit special by adding a caramel topping.
There is another Apple Cake recipe on cozebakes if you prefer to make that, just search for Apple Cake and it will show up 🙂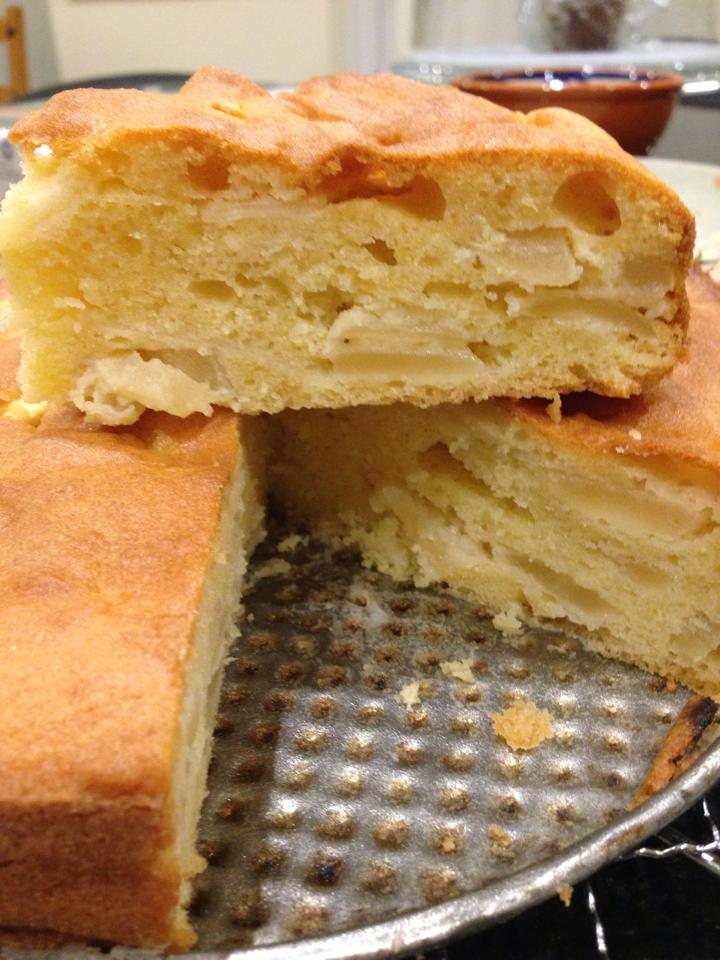 This makes quite a big cake so it's a good one to have for a coffee morning or when you have a few visitors coming.
Ingredients:
125g caster sugar
125g Stork margarine
180g Gluten Free Self Raising Flour
5ml tsp Xanthan Gum
5ml tsp Gluten Free Baking Powder
4 small desert apples, peeled and sliced. I used 3 Pink Lady Apples as they are a little bigger.
40ml Double Cream
3 medium eggs
A few drops of almond extract
Preheat oven to 170C and grease and flour a 9″ spring form tin
Method:
Cream the butter and sugar till well combined. Slowly add the eggs (I lightly beat the eggs first and added them bit by bit mixing well between each addition).
Fold in the flour, baking powder and xanthan gum along with the cream and almond extract. It's handy to use a large metal spoon for this.
Mix in the apple slices gently till coated with the batter.
Spoon into the prepared tin, flatten with the back of a spoon and place in preheated oven for approx. 40/45 mins.
Dust with icing sugar to serve. Lovely traditional comfort baking!
Bake with love
Soraya x