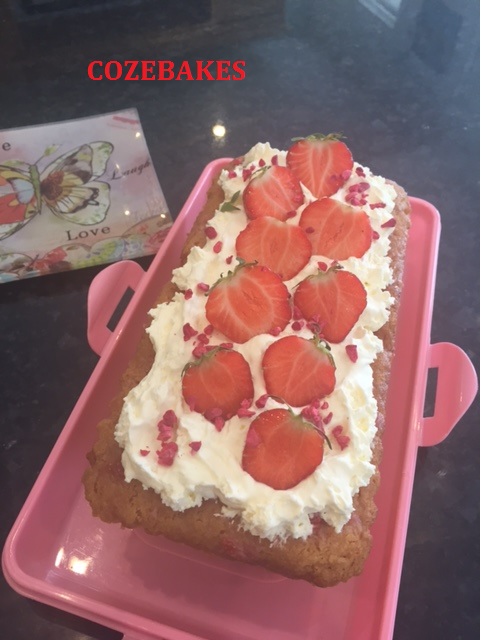 I spotted this lovely, traditional style loaf cake on the front of the Easy Food magazine and it immediately caught my attention. Topped with fresh cream and delicious strawberries, it's perfect for a summer tea.
I took a quick peek inside to see how they made the cake and was delighted to see they used layers of fresh strawberries in between the batter mix which gives such a lovely red and cream marble effect when you cut slices. It's a dense enough sponge cake so it will take an hour in the oven to bake.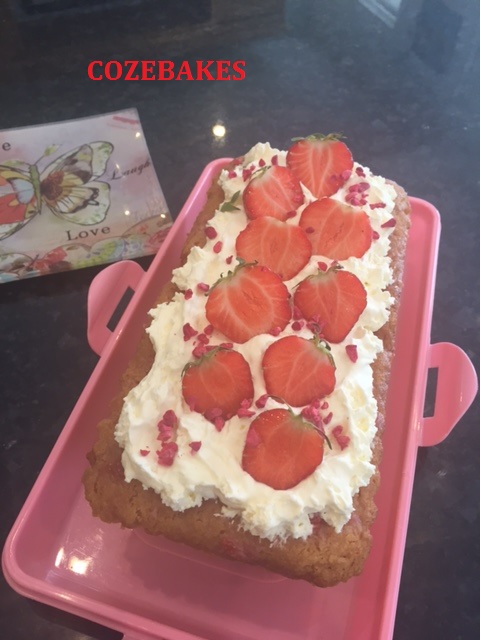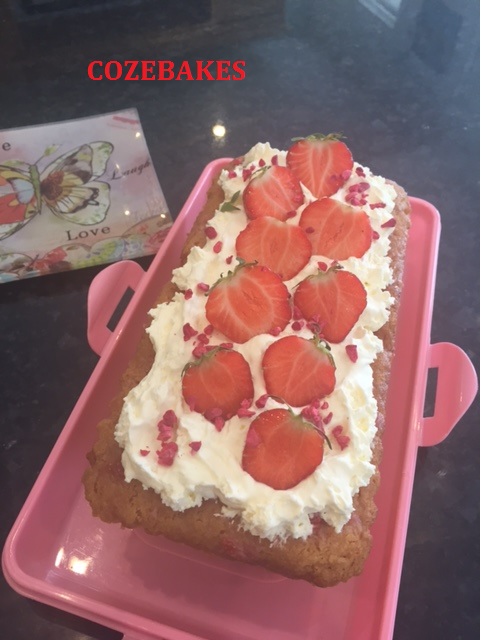 Once baked, there's a lovely touch to this cake. Mushed up strawberries with some sugar and orange juice and drizzle all over the top! It just adds extra moistness and taste to this delicious cake.
Ingredients:
175g butter, room temperature
150g golden caster sugar
2 large eggs
2 tsp almond extract (you can use vanilla but the almond flavour just works so well with strawberries)
250g self raising flour
175g strawberries, stems removed and roughly chopped into pieces
80g caster sugar
2 tbsp. orange juice
To serve: Whipped cream and some strawberry halves with stem left on
Method:
Preheat oven to 180C / 160C Fan / Gas 4
Grease and line a 2lb / 900g loaf tin with parchment. I left some overhang for easy removal once cool.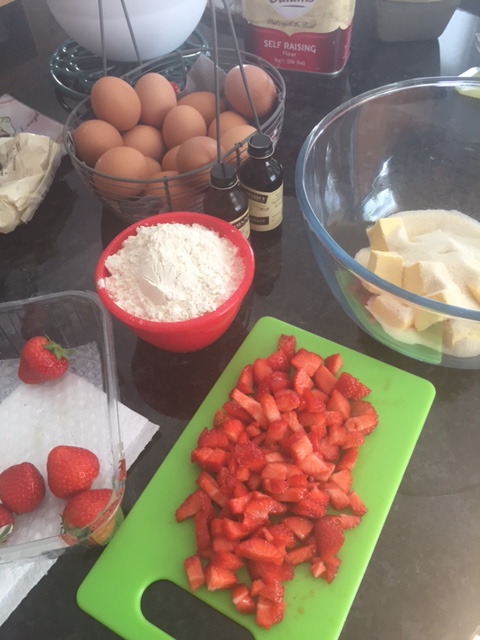 Beat the butter and golden caster sugar really well. At least 3 minutes to get it light and fluffy. Next beat in the eggs and almond extract until creamy.
Using a spatula, stir in the flour but only till the mixture is just combined. It's important not to overmix.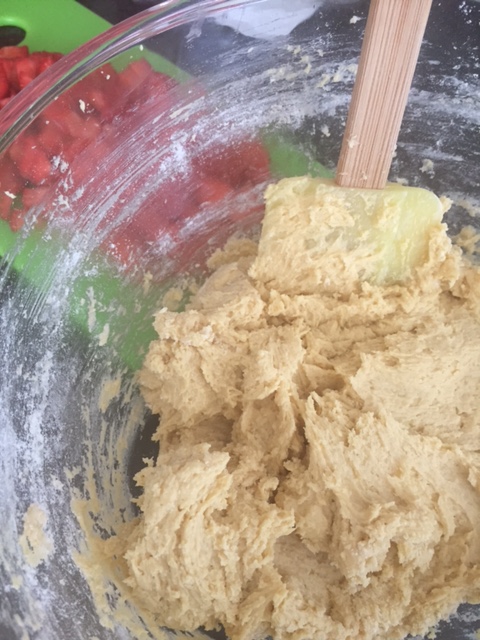 Spread one third of the batter into the prepared tin and scatter one one third of the chopped strawberries on top.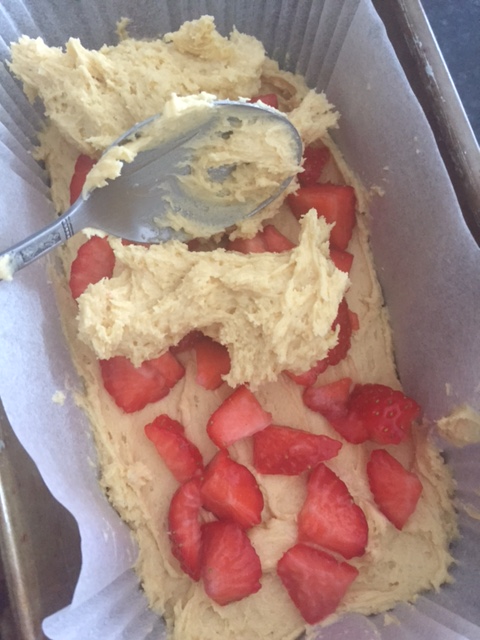 Carefully spoon and spread half of the remaining batter on top and scatter with half of the remainder of strawberries. Lastly, dot the remainder of the batter on top and using the back of a metal spoon, spread out gently.
Bake for one hour and check with a skewer inserted into the centre to see it's ready. If it comes out clean, then it's ready.
Once out of the oven, poke the cake all over with a skewer.
Put the rest of the strawberries into a small bowl with the 80g of sugar. Microwave for 30 seconds and then mash roughly with a fork. Stir in the 2 tbsp. of orange juice.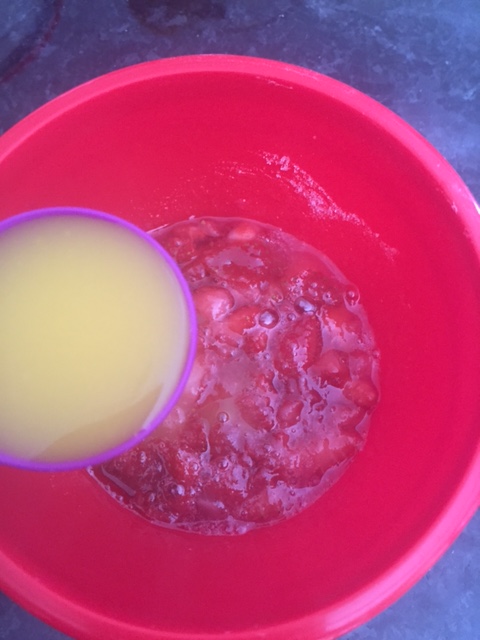 Spoon this mixture all over the cake slowly and leave to set and cool in the tin. It needs to stay in the tin till it's completely cold.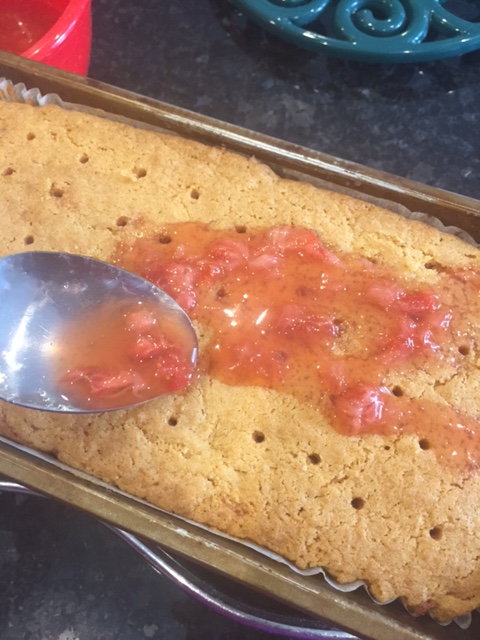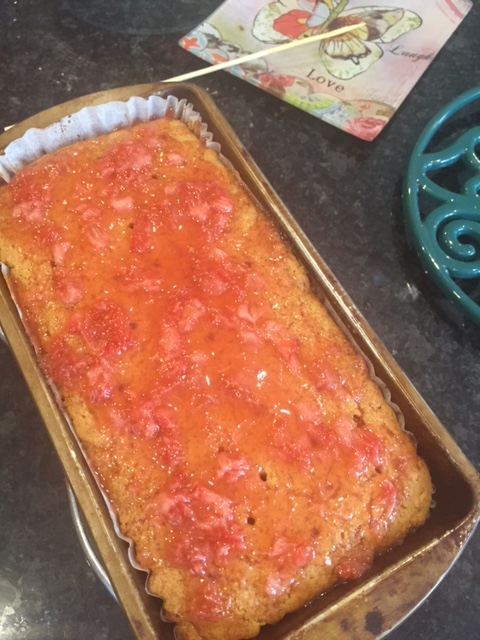 When you're ready, remove from the tin and top the cake with whipped cream and the cut strawberries to decorate.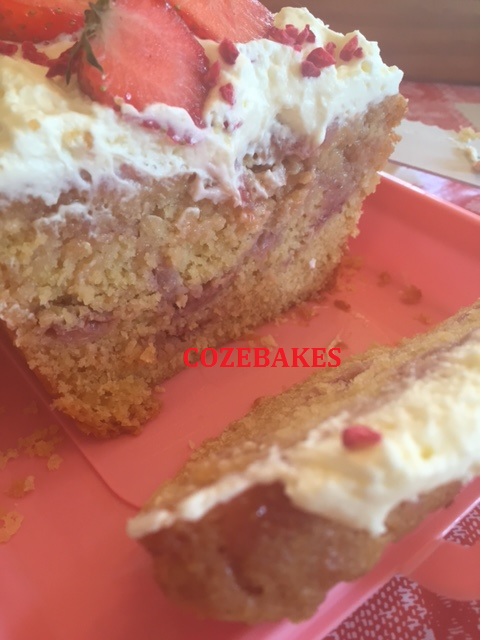 Bake with love
Soraya x