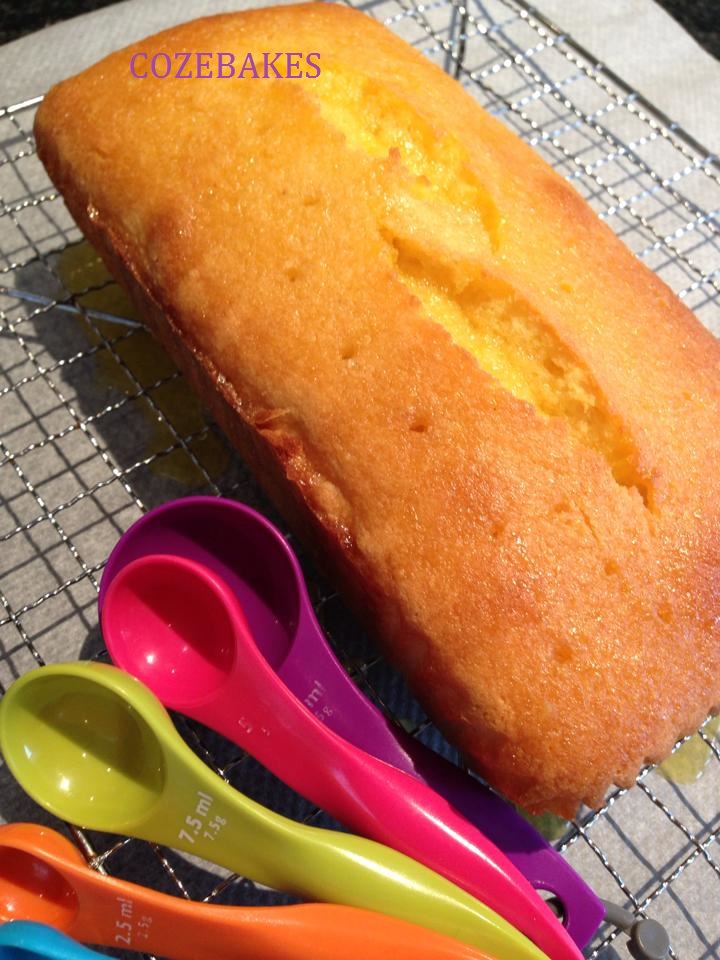 This recipe originally called for a chocolate coating (it was a variation of the traditional) but it was so light and delicious that I felt it would have ruined it to cover it completely with chocolate and that you might miss out on the lovely citrus kick. You can make this as the traditional Lemon Drizzle Cake but it works really well using orange for a change 🙂
A few suggestions before you start baking:
Go for an extra citrus kick by using the zest of 2 oranges or one each lemon and orange
Make the cake dairy free by using almond, coconut or soya milk and dairy free spread
You could add a good handful of chocolate chips to the batter at the very end but fold gently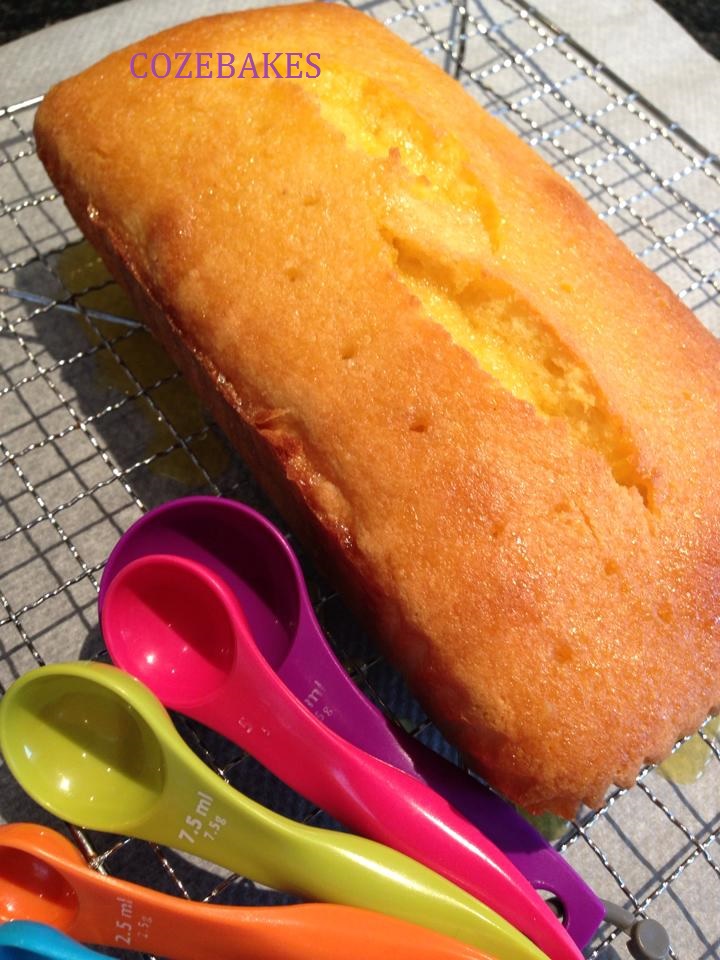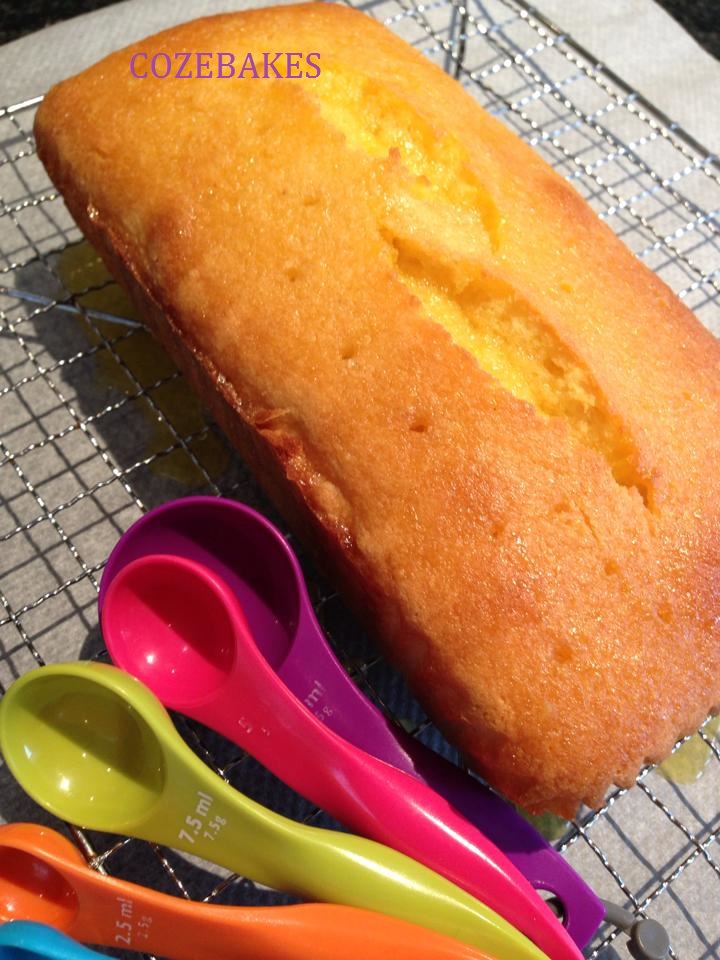 Ingredients:
3 large eggs
6 tbsp milk
140g butter or margarine
190g caster sugar (you can reduce this to 120g)
Zest of one large orange or 2 standard lemons
175g Plain Gluten Free flour
1 tsp Xanthan Gum
1+ 1/2 tsp Gluten Free Baking Powder
50g Ground Almonds
For the Drizzle: 3 – 4 tbsp. orange or lemon juice and 50g caster sugar
Method:
Preheat oven to 170C (fan oven), grease and line a 2lb loaf tin or line with baking case. Leave an overhang for easy removal.
Beat the eggs and milk together and set aside.
Using a hand held mixer, beat the butter and caster sugar along with the orange or lemon zest till it's light and fluffy. As I always seem to say, this is where you want to give it a little time to get in lots of air so your cake will be lovely and light.
Gradually add the egg and milk mixture to the batter, beating well after each addition.
Sift together the flour, xanthan gum and baking power in a separate bowl, add the ground almonds and gently fold these dry ingredients into the batter mix.
Spoon into the prepared tin and level off with the back of a metal spoon.
Bake for 50 mins approximately. Check it springs back when lightly pressed or use a cake tester. It should come out clean.
While baking, prepare the Drizzle: Mix the orange or lemon juice with 50g caster sugar until dissolved.
Leave the cake in tin for a few mins, then remove and peel away parchment paper. Place on a wire rack with a piece of parchment under to catch the drizzle. Use a skewer to pierce holes gently in the cake and while still warm, carefully spoon the drizzle all over the cake so it's absorbed. It will use up all the mix. Just do it slowly with small spoonfulls so it has time to soak in.
Leave the cake to cool completely on the wire rack before cutting. It tastes delicious the next day too! Wrap to keep it fresh or use an airtight container and keep it at room temperature, not in the fridge.
Bake with love
Soraya x