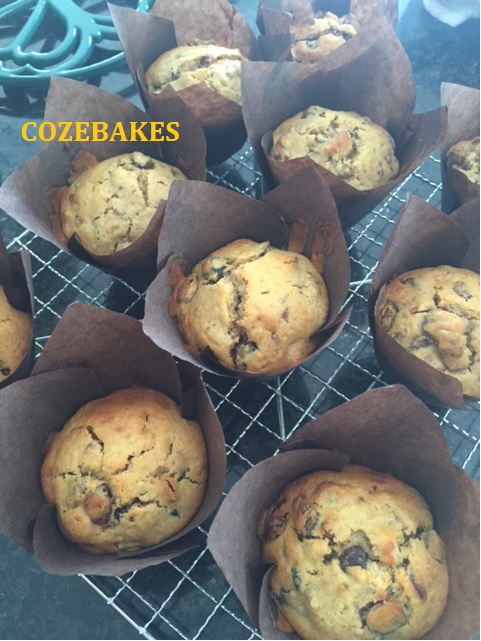 These are a great way to get a burst of fruit and healthy berries in the morning and they have no added sugar. A great low fat option also for those "on the run" times you can't stop.
I used a pack of dried "super berries mix" and some sultanas. It's up to you what you use but dried fruit will probably give better results. You can add some fresh blueberries for a nice burst in a bite 🙂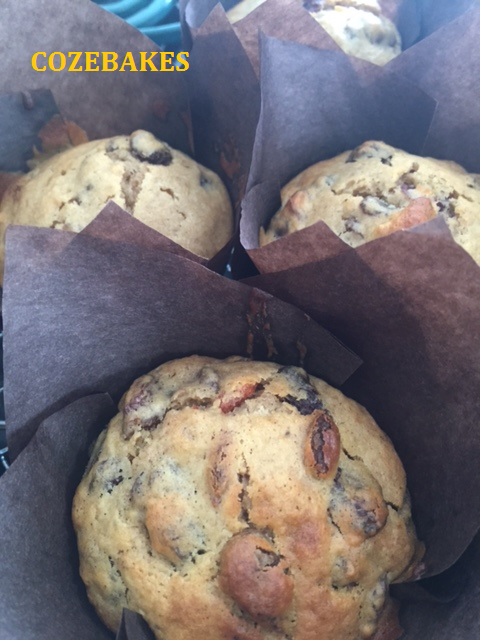 Your options for fruit and/or berries here is pretty much endless. Basically you want 450g of whatever you choose to add to the mix. Some ideas are dried cranberries, dried apricots, dried or fresh blueberries, goji berries, dried strawberries …. you get the idea
Ingredients:
225g plain flour (use half wholemeal for an even healthier option)
2 tsp baking powder
2 large eggs
50g butter, melted
175ml low fat milk (or skimmed milk)
100ml honey
450g of dried fruit of your choice – including raisins, sultanas, etc
1 tsp grated orange zest
1 tsp ground cinnamon (if you prefer, used mixed spice)
Method:
Preheat oven to 200C / 170C fan. You can butter a muffin tin or use cases. If you're using standard muffin cases, you will get 12. I used tulip cases which hold substantially more and got 10 good sized muffins from the mix.
Sift the flour and baking powder into a bowl.
In a separate bowl, lightly beat the eggs and then stir in the melted butter, milk and honey.
Add to the flour with the fruit, zest and cinnamon.
Combine quickly but don't over work the mixture. There may be lumps but that's ok. You want a gloopy mix.
Spoon the mixture into the cases and bake for 25 mins until risen and pale gold on top.
Leave in the tin to cool for a few minutes before you try to turn them out. If you used cases, lift them on a wire rack to cool completely.
They will keep in an airtight container for 2 days and they can be frozen for up to 1 month so I've put 2 into each freezer bag for when we want something with a cuppa.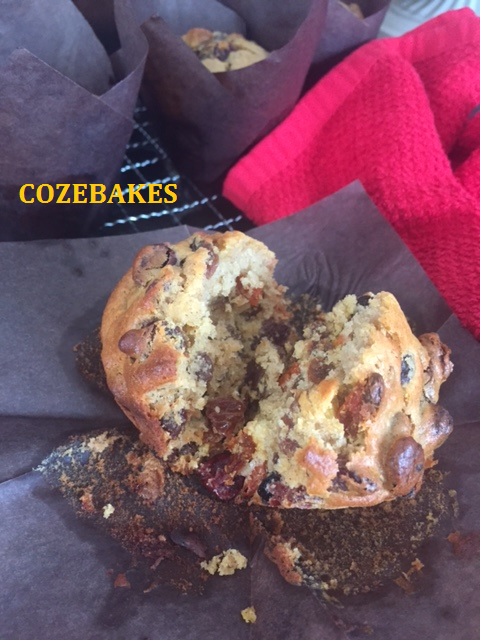 Chock full of healthy fruit and berries!
Bake with love
Soraya x