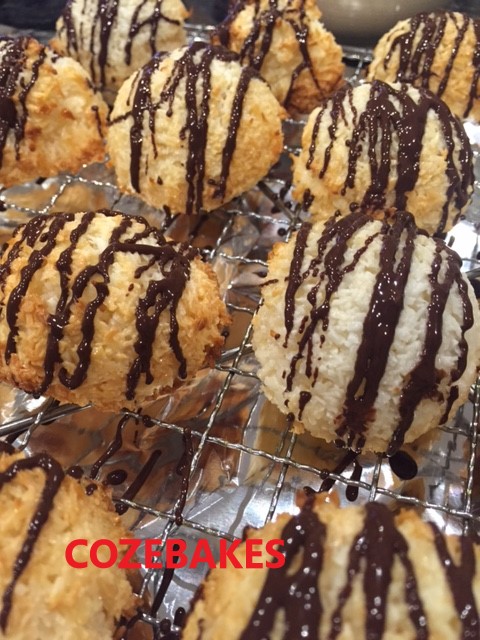 If you want to make something really delicious in a very short time, then these macaroons are the answer. You can make them in different shapes and sizes depending on the occasion but they never fail to please!
Just 3 simple ingredients (well four if you count the chocolate drizzle on top) and 10 minutes to put together with 18 in the oven. That's it! The fact they're gluten free is a bonus!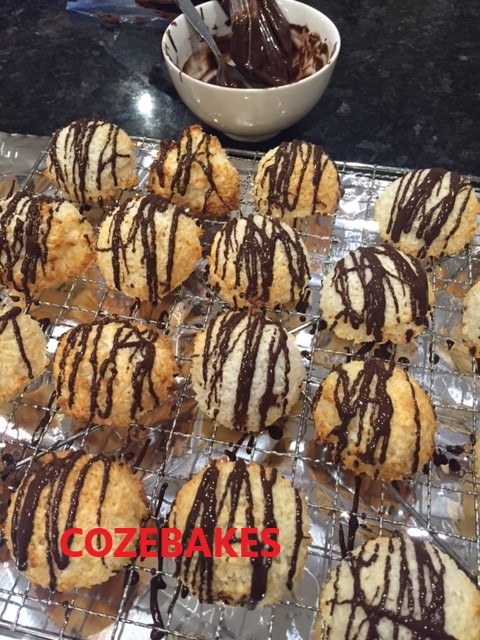 Originally an American recipe from Just A Taste, I've converted it to grams for us Europeans so we don't miss out 🙂
The trick to get these pretty dome shapes is to use an ice cream scoop and squash in with your hands. It gets a bit messy so you can put a teeny spread of oil on your hands or use disposable gloves ….. or lick your fingers 😉
I made 20 good sized macaroons using this recipe but if you use the smaller ice cream scoop, you can easily get twice that.
Ingredients:
1 can 397g condensed milk
385g desiccated coconut
1 tablespoon vanilla extract
Method:
Preheat oven to 170C Fan, and line two baking trays with parchment paper.
In a large bowl, add the three ingredients and stir really well to completely combine.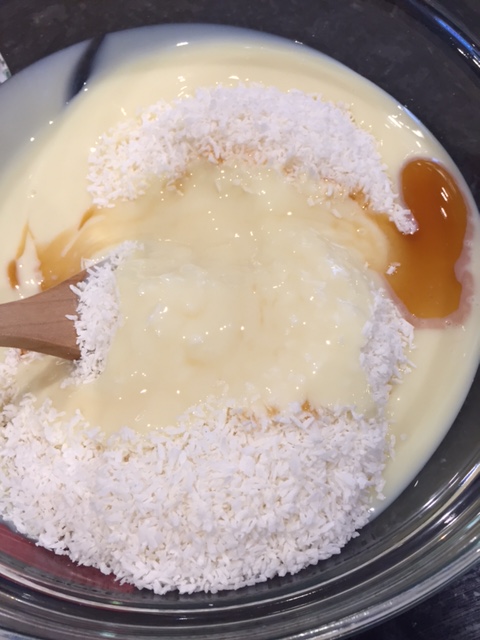 Using an ice cream scoop, place portions of the mixture on to your baking tray leaving about 2″ between them. As I mentioned, you need to give each scoop a good push in with your hands so you get the lovely dome shape.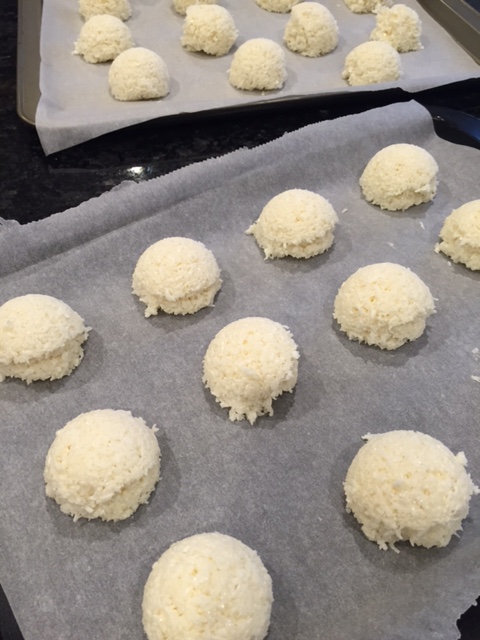 Bake in the oven for 15 – 18 minutes. Mine took the full 18 minutes until they were golden brown.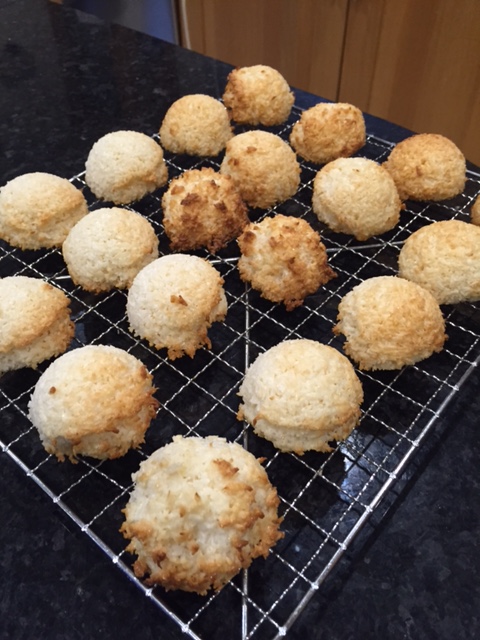 Remove from the oven and let them cool on the tray for about 5 minutes before transferring them to a wire rack to cool completely.
You can eat them plain like this, they are still very delicious. I melted a quarter bar of milk and a quarter of dark chocolate and drizzled over the top.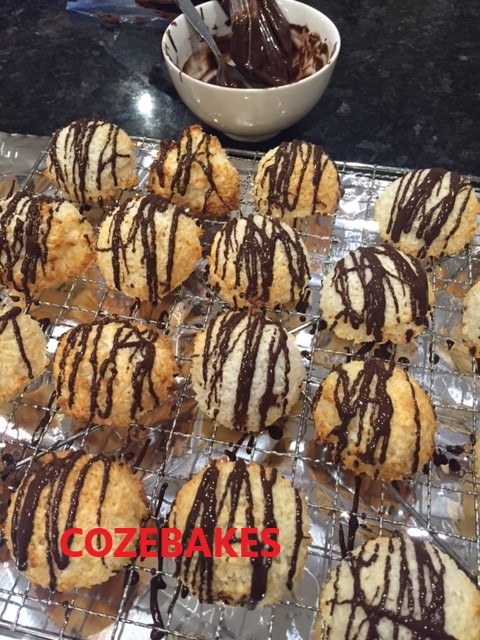 You can also dip the macaroons into a bowl of chocolate and let them harden on a wire rack. It's up to you.
They need to be stored in an airtight container and have a gorgeous sweet and chewy texture. They will keep for about 3/4 days.
Bake with love
Soraya x