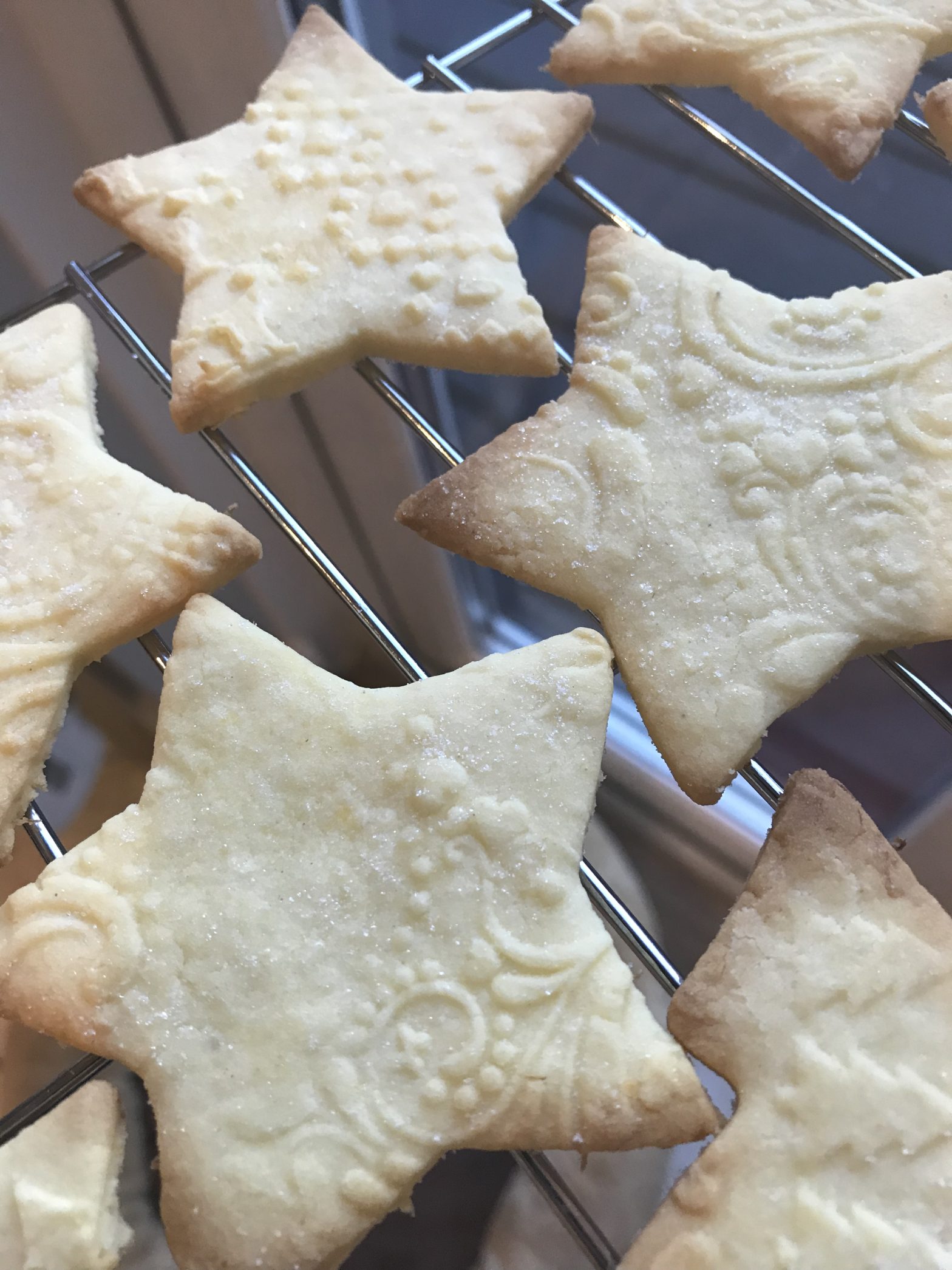 This biscuit recipe is the bees knees! It is very simple to make and creates the most wonderfully, soft and easy to use dough that cuts out shapes beautifully. It's so easy to adapt too. I've given a few hints at the bottom of the recipe but I'm sure you will have lots of your own ideas.
I've used cutters but also used the push down shapes too and everything just works. Love it!! Definitely one to keep and use again and again with lots of different flavours.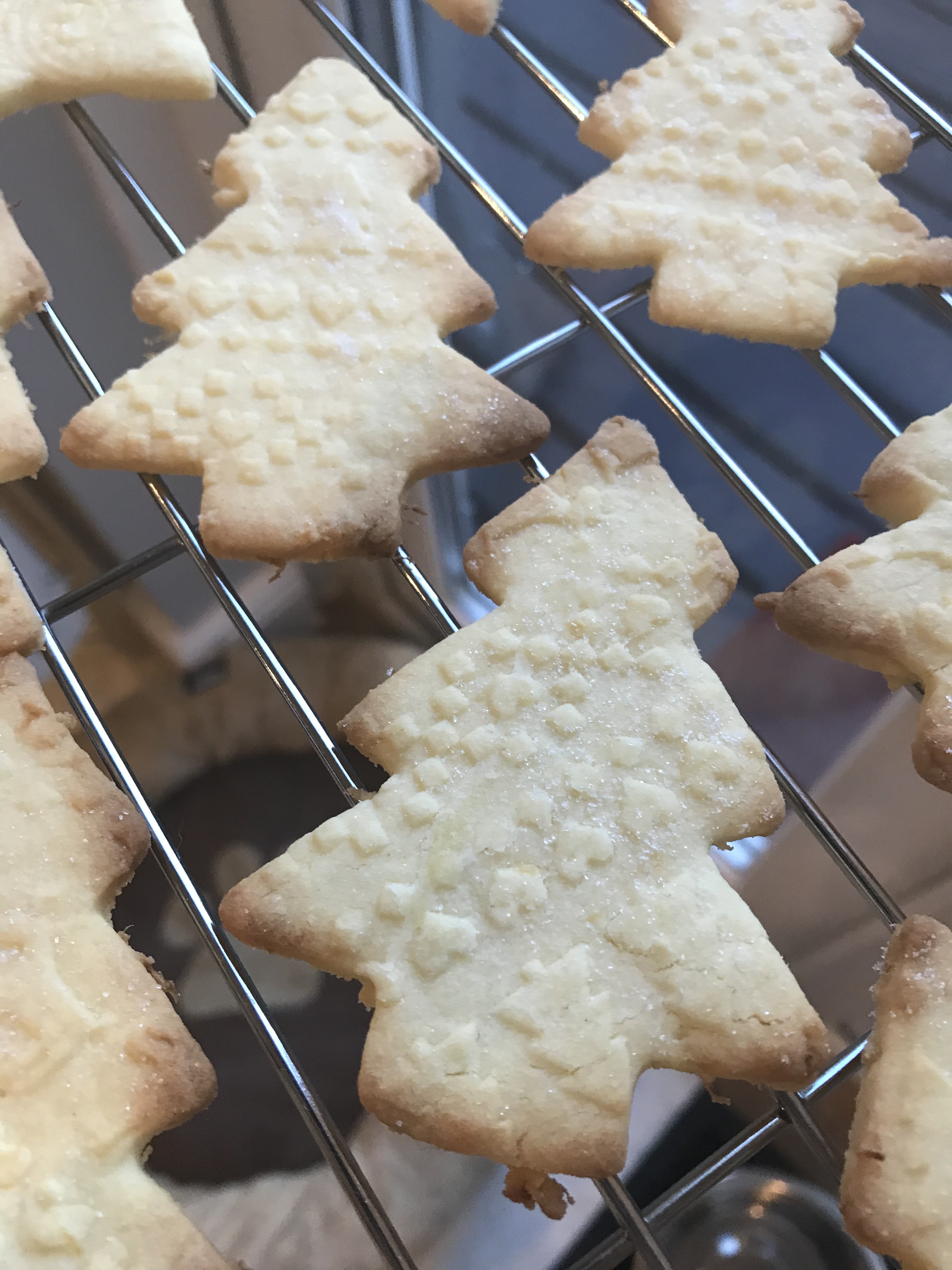 The other big point in favour of this recipe is you can make the dough, wrap it in cling film and it will happily keep in the fridge for up to 3 days. A great way to get ahead!
Ingredients:
200g softened butter
60g caster sugar
1 tsp vanilla extract
300g plain flour
Method:
Firstly beat the softened butter in a large bowl, just to give it a good softening. Then add the caster sugar and beat well again till everything is well combined.
Add the vanilla extract and beat once more.
Add the plain flour and do it in about 3/4 batches so you don't overwork the dough and you don't get left with excess flour at the bottom of the bowl.
Turn out on lightly floured surface and roll out. Cut into your chosen shapes and place on lined baking tray. Pop into fridge for 20 mins then bake in preheated oven, 160C Fan  for 15 – 20 mins.
If your biscuits are thick, give them 18/20 mins. They should be light golden colour. They will be soft once removed from oven so let them cool for about 5 mins on the tray and then remove to a wire rack to cool completely.
Feel free to share this fantastic recipe adapted from Kerrygold
Tips:
* Use real butter for this recipe
* Original recipe used 120g caster sugar but they are plenty sweet with half that quantity.
* Omit the vanilla and replace with zest of lemon or orange
* Replace the vanilla with a spice of your choice – ginger, cinnamon, etc.
* Cover with melted chocolate topped with sprinkles
* Sandwich together with buttercream