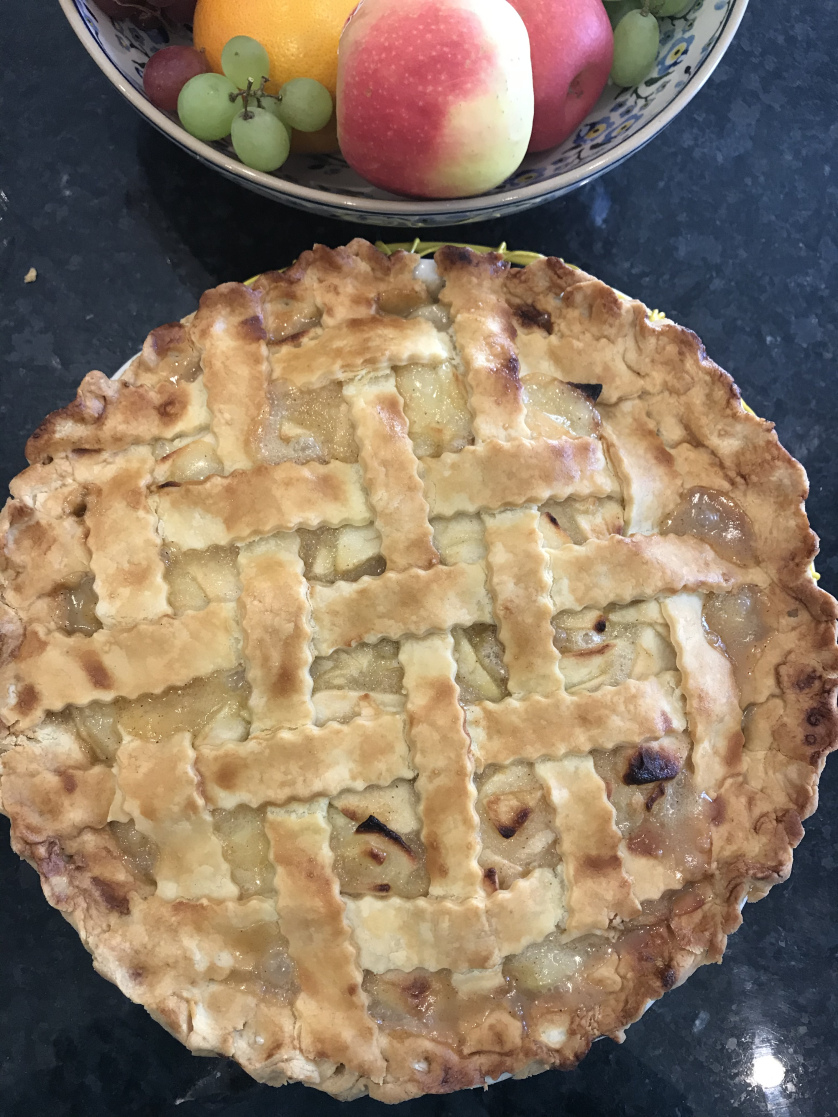 I would recommend using a food processor if you can as the least amount of handling, the better the result!
I use Dove Farm flour but the Juvela Flour Mix is good too if you can get it. I have also used the Bob's Red Mill flour mix which works well too.
So this recipe will make 12 mince pies or a standard apple pie with some leftover to make a couple of nice hand sized testers! Has to be a cook's treat!! 😉
Ingredients:
360g plain flour
1 tsp xanthan gum
1/2 tsp salt
175g cold butter (straight from the fridge)
1 egg and 100ml cold water (put an ice cube in the water)
For a rich shortcrust pastry, you can just use the egg yolk
Video showing how to make pastry: https://www.facebook.com/soraya.quigley/videos/10216771157852425/
Method:
Put the dry ingredients and the cold butter into the food processor and blitz until you have what looks like breadcrumbs.
Add the wet ingredients and pulse until it forms a soft dough. It won't take too long.
Turn the mixture onto a floured sheet of cling film and roll gently to about 5mm thick. I put mine into the fridge for about 30 mins, it makes for a more stabilised dough.
Remove from fridge and roll to desired size on the cling film, I tend to use fresh, floured cling film for the final rolling. Use the cling film to lift the cut out pastry so you handle it as little as possible.
By the way, this pastry dough will keep in the fridge, in the cling film for about 3/4 days!
For small bakes such as mince pies or savoury tarts, preheat oven to 180C (fan), 200C and bake for approximately 15-20 mins.
For a larger tart base, bake at the same temperature for about 30/35 mins depending on filling.
I always give the pastry an egg wash before putting into the oven. Just use a fork to whisk up an egg and add about 1 tsp water.
For a sweet pastry, add 100g caster sugar.
ps: a hint to help be get ahead is to make your mince pies or savoury pies and freeze, unbaked in the tins. Once frozen, remove and place into a freezer bag and keep in the freezer until needed. You can bake them from frozen but need to put them back into the original tin so they keep their shape.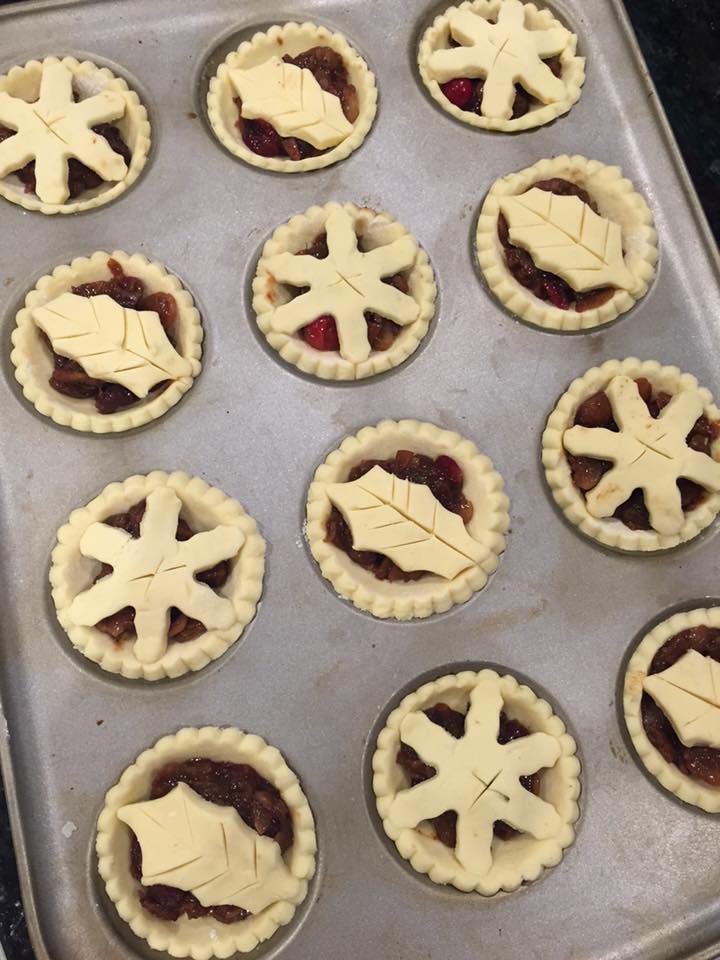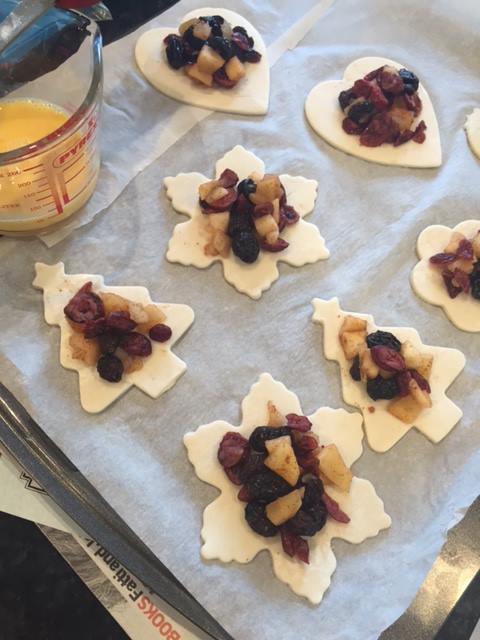 Bake with love
Soraya x