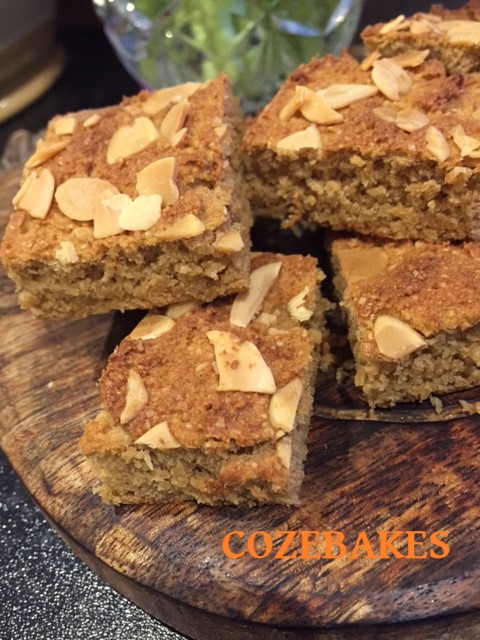 We're big fans of anything almond flavoured at cozebakes HQ and when they are gluten free, it's a bonus for us with two coeliacs to cater for. The added issue of a preferred low sugar diet can complicate things sometimes but this recipe seemed to have lots of potential.
Initially I doubled the quantities as it seemed a very small amount to spread out in a 20cm square tin. Personally, I'll be making these again and just dropping scoops of the batter onto a baking tray rather than what the original recipe suggests. Either way, they are really, really delicious. As per usual, I reduced the original sugar quantities and think they are lovely but if you like a good sweet kick, then check my suggestions in the ingredients.
So depending on how generous you are with your knife, you can get anything from 9 to 15 squares. They are a little cakey in their end result but if you made them thinner, I think that you would very easily burn them and they wouldn't satisfy you and then you might eat lots more! Never a good thing!
I wasn't sure should I call them cookies or biscuits and so settled on bites. I think if the shape is different then I could get away with calling them a biscuit but for now, we will settle on "bites" 🙂
Ingredients:
2 large egg whites (room temperature)
30g coconut sugar (if you have a sweet tooth, try 50g) ** – see note below
1/2 tsp almond extract (if you don't want a strong flavour, only use 1/4 tsp)
120g ground almonds
Flaked Almonds to top
** Note: I didn't get a strong coconut flavour from the sugar but if you prefer not to use it and still want a refined sugar free recipe, then try using organic honey instead. I would suggest 2 tbsp. to start with and see how they work for you tastewise.
You can use a 20cm square baking tin and place parchment in the base or use a baking tray lined with parchment. Preheat oven to 160C (conventional)
Method:
Whisk the egg whites, coconut sugar and almond extract together in a large bowl. Use an electric whisk and beat for a good 2/3 minutes.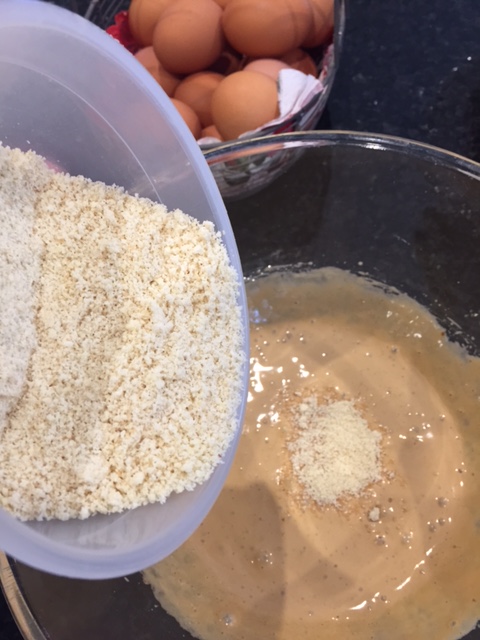 Gently fold in the ground almonds into the egg mixture until just combined. It will only take a couple of mixes.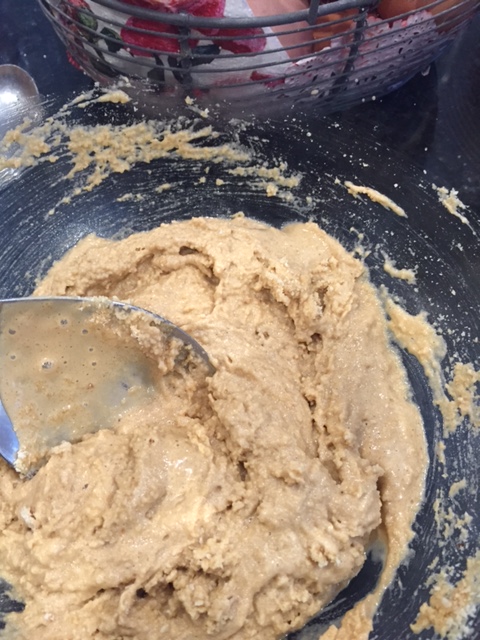 Either transfer the mixture into the baking tin or scoop mounds onto a baking tray lined with parchment. If you're using the 20cm baking tin, don't spread the mixture out to the edges as they may burn. I pushed them into the centre and gave the mixture a little bit of height.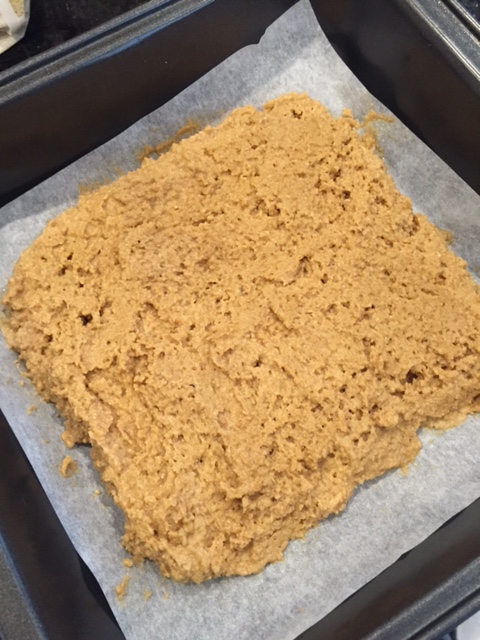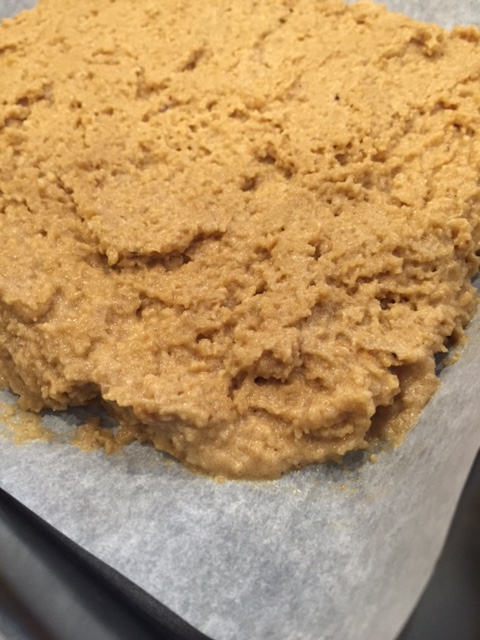 Sprinkle some flaked almonds on top and gently press down.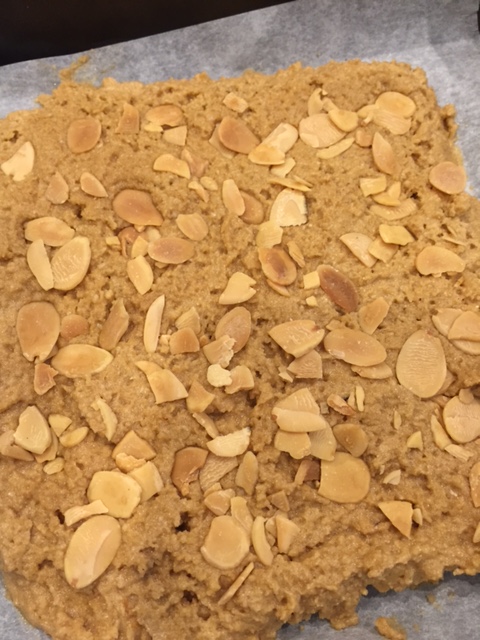 Bake in the preheated oven for 22/25 minutes. Transfer to a cooling tray using the parchment to lift it out of the baking tin and leave to cool for about 45 mins to an hour before cutting into slices.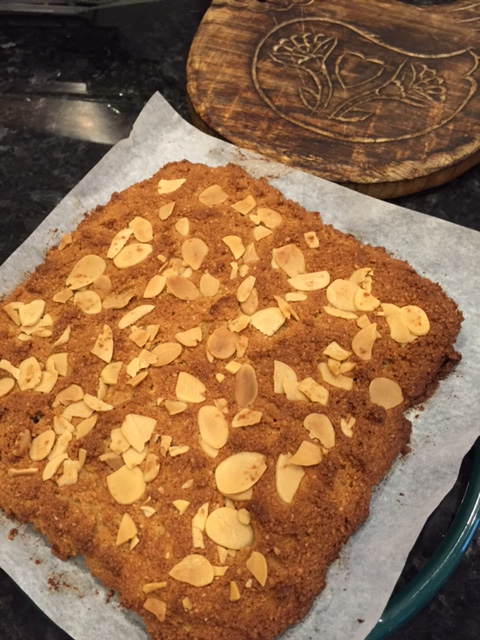 They really are delicious! They probably look a bit higher than they actually are but if you like almond flavour and want a gluten free snack that's not overly sweet and doesn't contain refined sugar, then these will be perfect.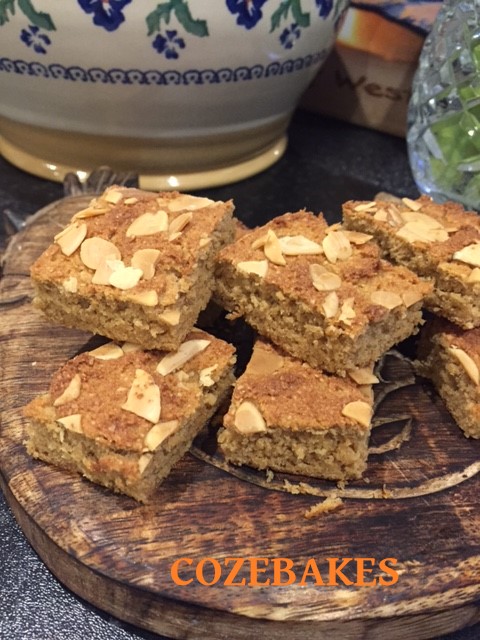 As always, bake with love
Soraya x