This recipe originates from Shugary Sweets but I wanted to make these lovely cookies a little bit healthier. I also wanted them to be good for your daily cuppa or equally perfect to give as a gift, bring to a Coffee Morning or enjoy with friends. They have a lovely mix of spice and can be served with or without the cinnamon icing.
You can easily convert these cookies to Gluten Free. Simply use GF oats, GF plain flour and GF baking powder.
I baked them for 15 minutes at 170C (conventional oven) but if you like your biscuits on the crunchy side, then leave them in for 16/17 minutes just to give them that bit extra.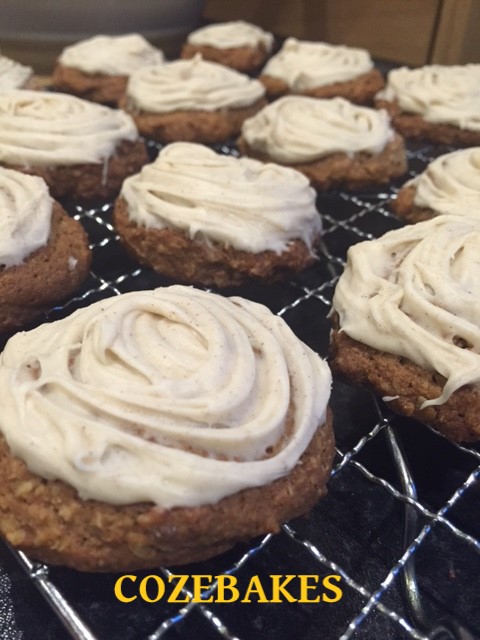 The quantities below will give you about 16/18 cookies. You can easily double the recipe for a bigger crowd but just bear in mind that the biscuits will be good for about 3 days in an airtight container.
What I like too is that you can easily make up these cookies without using any special equipment. Okay, I did use a mini food blender to break down the oats but that took only seconds and it's only a quick wipe down so I don't really count it 😉
Ingredients:
115g melted butter, slightly cooled
65g brown sugar, you can also use raw cane sugar or a sugar substitute
1 egg
75g oats, give them a whizz to grind them down a bit
110g plain flour, I used wholemeal spelt flour, you can also use plain wholemeal flour
1 1/2 tsp cinnamon
1 tsp ground nutmeg
1/2 tsp salt
1/2 tsp bicarbonate of soda
1 1/2 tsp baking powder
For the icing:  50ml cream, 100g icing sugar and 1/4 tsp cinnamon
Method:
Preheat oven to 170C – conventional. 160C for a fan oven.
Line a baking tray with parchment paper and set aside.
Firstly, use either a blender or food processor to partly grind the oats. Don't make them into a fine powder. They should look like this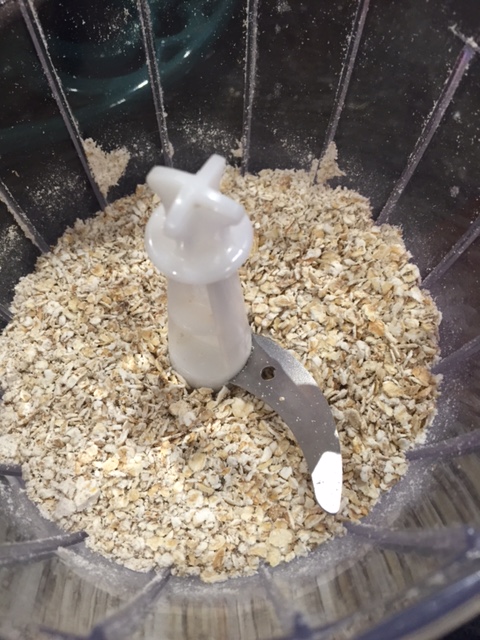 In a large bowl, use a wire whisk to combine the melted butter and brown sugar. I gave it a robust whisking for about 2 minutes. You can use an electric mixer if you prefer.
Add in the egg and beat again for a good few minutes. Get those arm muscles working!
In a smaller bowl, whisk the remainder of the dry ingredients together and then add to the wet mix and thoroughly blend together. I used a wooden spoon to do this.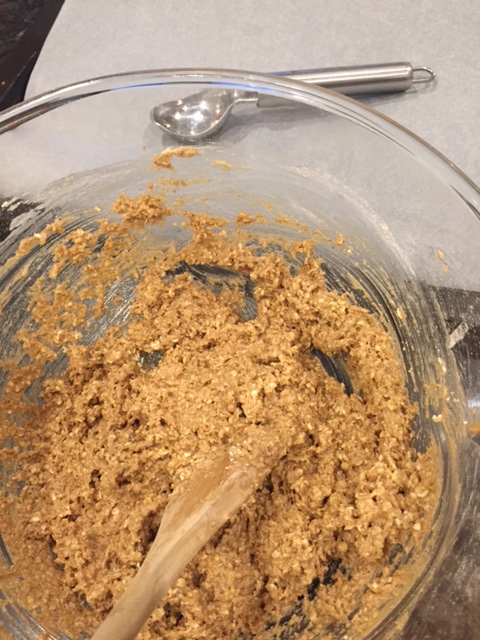 Once completely combined, use a couple of tablespoons or a small ice cream scoop to drop the mixture on the parchment. Leave a little room as they spread a bit.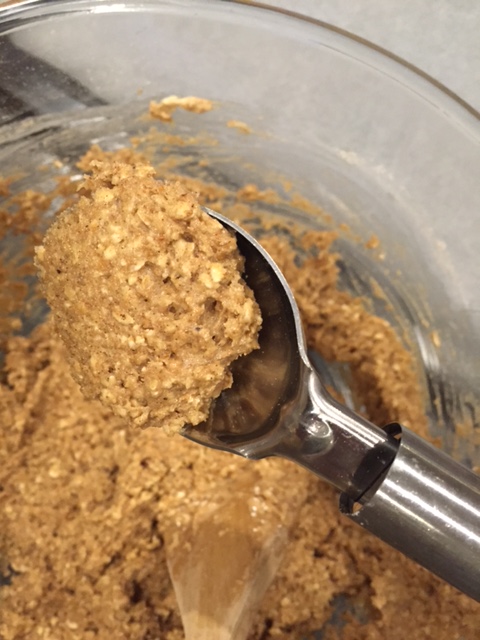 You can leave them as they are which will give you a rustic cookie or you can press very gently on each mound which gives them a more uniform shape once baked.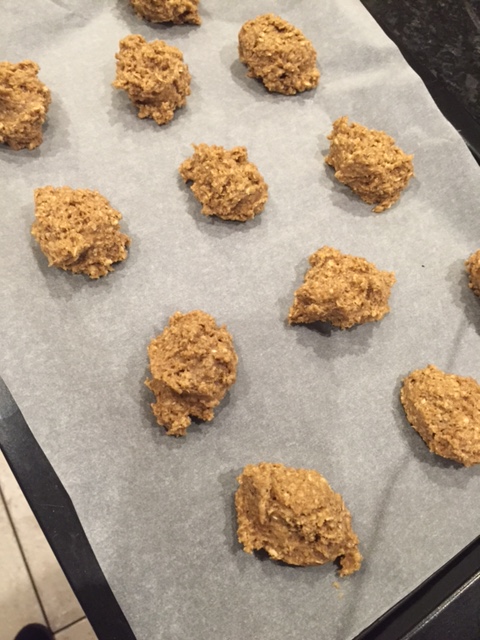 Bake for 15 minutes but if you like a crunchy biscuit, then leave them for about 16/17 minutes before removing from the oven and letting them cool.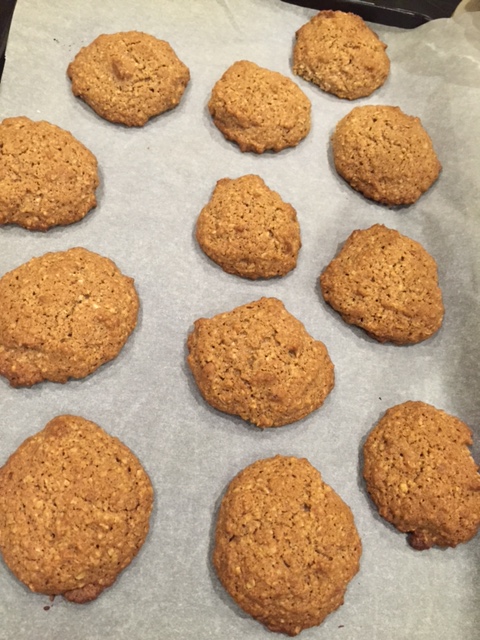 To make the icing, whisk the icing sugar and cinnamon together and add to the cream. You can use an electric whisk or again, some muscle power and a spoon to get the right consistency. You don't want it too runny as it needs to cover each cookie.
Allow the icing to harden. You can put them in the fridge if you want to speed up this bit.
Keep in an airtight container and enjoy! Remember you don't have to ice these cookies. You can leave them un-iced and they will be a delicious and not too sweet treat with your tea or coffee and without too much guilt either! 😉
Bake with love
Soraya x