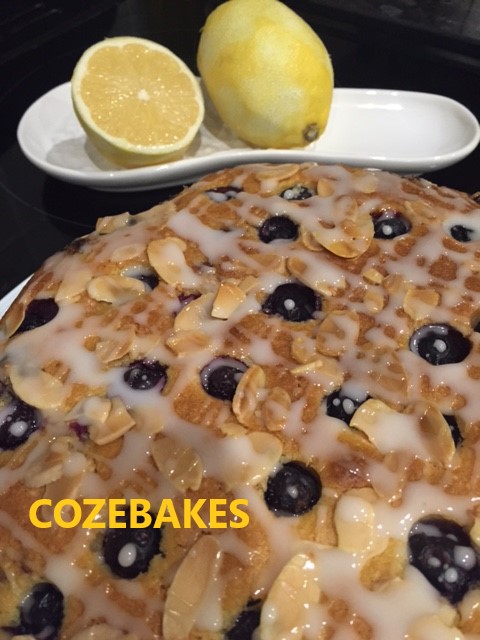 This delicious cake is full of superfoods and as I've reduced the sugar content by 70% from the original recipe, it's practically healthy! You have to make it!
It's a versatile cake which is just as nice at room temperature as it is heated and served with some cream. No equipment other than a whisk and large spoon needed along with your bowl and prepared tin. It's made in a 23cm tin so easily feeds 10-12 people.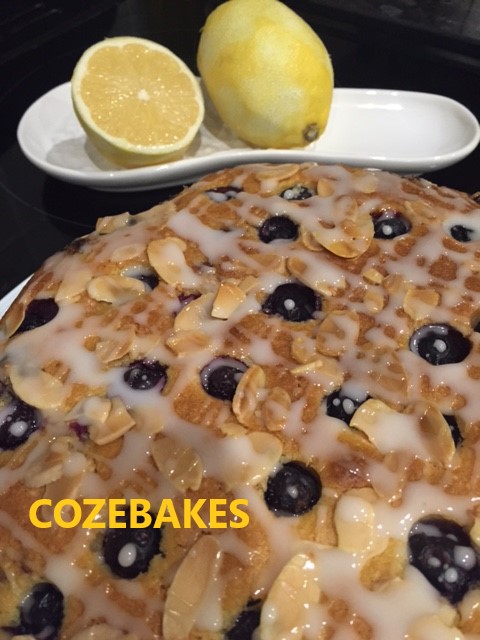 I love the combination of lemon and blueberries and when adding in almond and coconut, well it's a taste of heaven for me!
I've used a 23cm springform tin, well greased, based and sides and then lined with parchment. Preheat oven to 180C (fan)
Ingredients:
180g ground almonds
60g desiccated coconut
100g caster sugar
70g self raising flour
4 large eggs
200g unsalted butter, melted and let cool to room temperature
1 1/2 tsp vanilla extract
Finely grated zest of 2 lemons
200g fresh blueberries
15g flaked almonds
Method:
Grease and line the baking tin.
In a large bowl put the ground almonds, coconut, sugar flour and 1/4 tsp salt and whisk to aerate and remove lumps.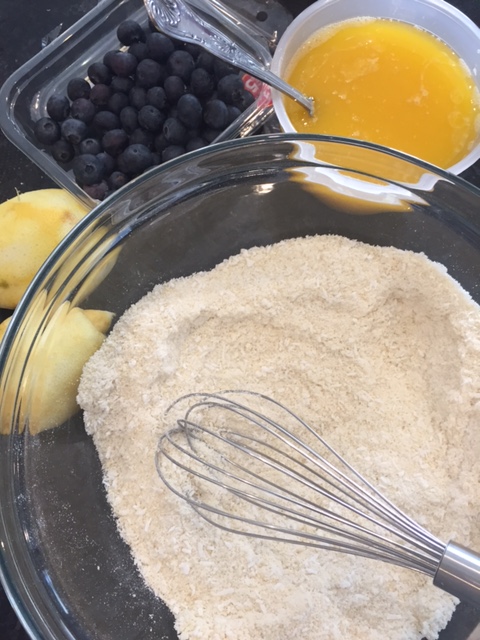 Break the eggs into another bowl and whisk lightly. Add in the room temperature butter, vanilla extract and lemon zest and whisk until these wet ingredients are combined.
Fold in 150g of the blueberries gently and then transfer batter to your prepared tin. Sprinkle the last of the blueberries on top and then the flaked almonds. A tip is to weigh the blueberries in the same bowl as you used for the flour so that you get a little bit of a flour coating on the blueberries. You may need to add half a tsp extra but it helps to stop them sinking to the bottom.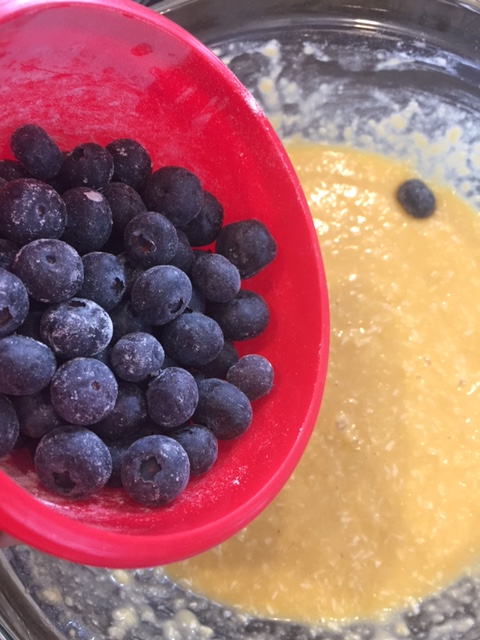 Bake for 50 minutes. Check with a skewer and it should come out clean. Don't be tempted to leave it longer without checking as when you have this many eggs in a cake, it can go from being not quite well done to over done in a matter of minutes.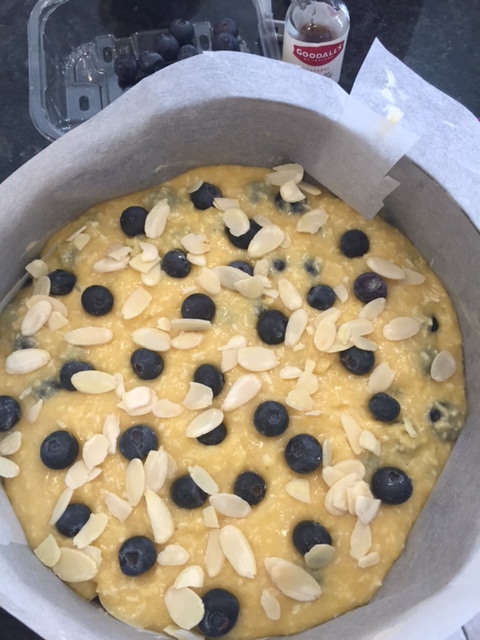 Leave in the tin for 30 minutes and then remove and leave to cool on a wire rack.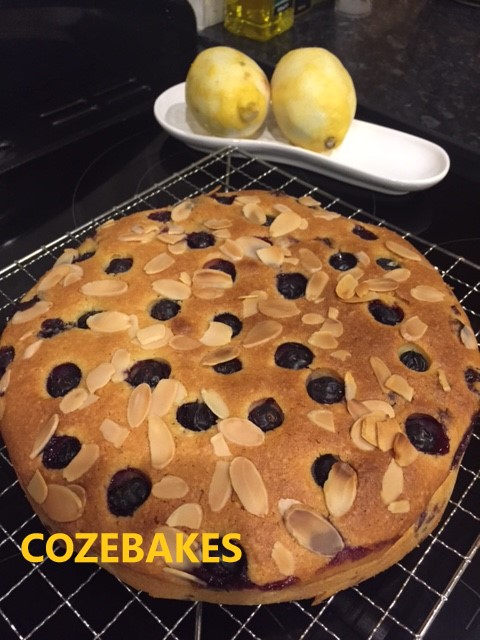 The cake is beautiful just as is but when I want to make it a little special, I mix together some sieved icing sugar and the juice of half a lemon to make a nice, thick icing and drizzle over the cake.
Such a pretty cake! Bake with love
Soraya x