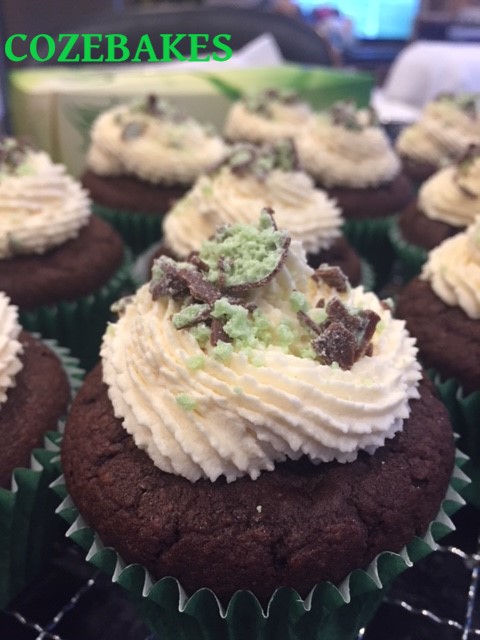 What could be a better combination and more Irish than chocolate and Guinness? They are a perfect combination and instead of buttercream, I topped these cupcakes with fresh cream and Baileys. To give them an even greater Irish flair, I finished them with pieces of green Minty Aero and the taste worked really well with the chocolate, Guinness and Baileys! Winner all round 🙂
You can reduce the recipe by half and make just 6. You do need to use large muffin cases and fill them almost to the top with the batter.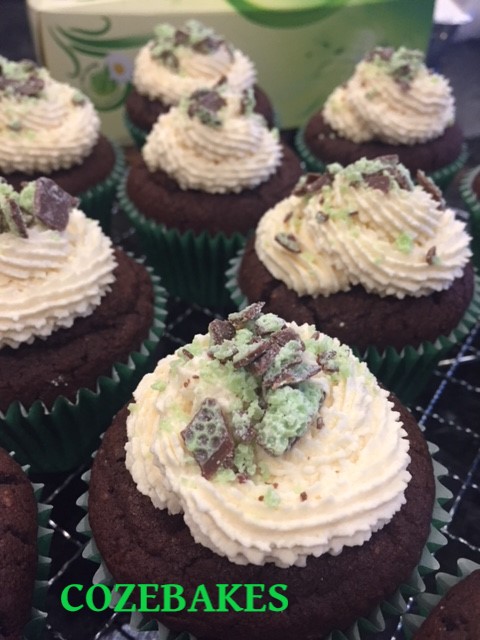 The recipe is simple with an all in one method. Don't try to put together separately as the Guinness can curdle really badly. I found they were quite crumbly on the top but if you follow the notes below, it shouldn't be too bad.
They are rich and Moorish and if you make them the day before, the chocolate and Guinness really blends beautifully and no flavour fights for dominance.
Ingredients:
200g soft butter
180g light brown sugar
2 large eggs
200g self raising flour
100g ground almonds
1 tsp bicarbonate of soda
10 tbsp. cocoa powder
300ml Guinness
For the cream topping:
200ml double cream
30g icing sugar
Add teaspoons of Baileys to taste
Method:
Heat oven to 180C or 160C Fan. You can grease and line muffin tins or use good quality paper cases (cheaper ones will stick).
The all in one method is to put the butter, sugar, eggs, flour, ground almonds, bicarbonate of soda, cocoa powder and Guinness in a mixing bowl together and beat until lump free.
I first beat the butter and sugar and then added the eggs and beat again. Then I added the rest of the ingredients and beat until well blended. It's up to you which you do.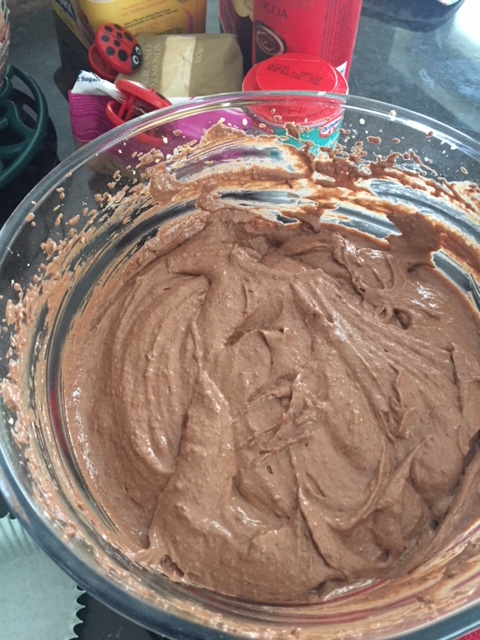 Divide the batter between the cases and fill at least 2/3 full.
Bake for 20 / 25 mins depending on how much batter you put in each case. Cool for 10 minutes before removing to a wire rack to cool completely.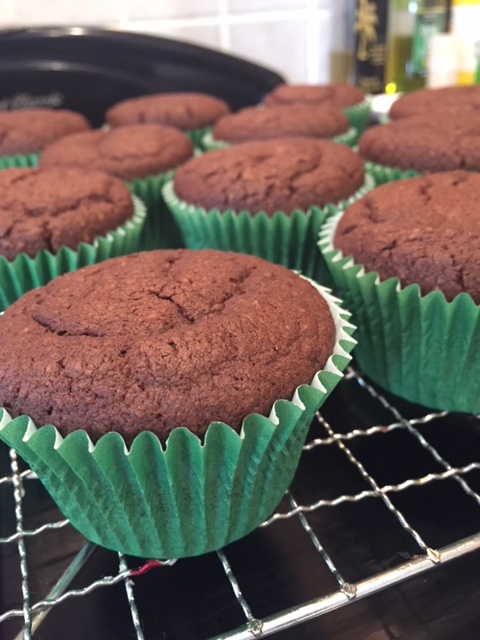 Whip the cream with the icing sugar and add the Baileys to taste. Make sure the cream is thick. You can spoon in on top of each cake or transfer to a piping bag and pipe on top of the cakes. Again, you can dust with some cocoa powder or use any appropriate decorations you like.
Bake with love
Soraya x