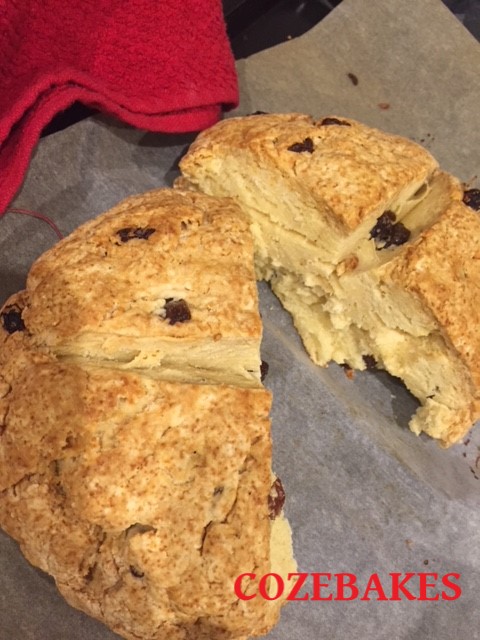 There's something very comforting about soda bread. It's such a traditional Irish bake and one that is so easily adaptable from sweet to savoury that everyone should have it in their baking repertoire. It takes about 5 minutes to be oven ready so it's a great reliable recipe.
On the cozebakes Facebook group page, there's a recipe for a Crispy Bacon Soda Bread which is really delicious and if you want to try it, here's the link: https://www.facebook.com/notes/cozebakes/crispy-bacon-soda-bread/1419741888044119/ but I've been trying to find a gluten free version so no one would be left out and after seeing this one on the "what the fork" website, it was worth a try.
I've adapted it to metric and you can add in some raisins or sultanas if you want a sweeter bake or leave it plain with no added sugar if that's your preference.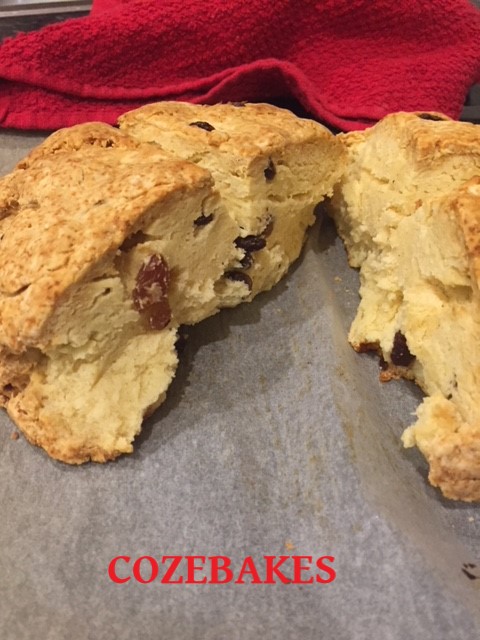 The recipe calls for cream of tartar and I normally buy the Dr. Oetker brand as they come in convenient 5ml tsp sachets. It's not easy to get a larger container and it's not a particularly common ingredient so this is a good option.
I used Dove Farm plain gluten free flour and also their xanthan gum and baking powder. The range is widely available in a lot of supermarkets and health stores.
If you want to get rustic, you can add a handful of mixed seeds such as pumpkin, chia, sunflower, etc 🙂
Ingredients:
370g plain gluten free flour
2 tsp xanthan gum
1/2 tsp salt
1 tsp bicarbonate of soda
1/2 tsp baking powder
1/4 tsp cream of tartar
30g caster sugar (optional)
45g butter, cold and cut into cubes
220ml buttermilk
45g raisins or sultanas (or other dried fruit of your choice) – again optional
Method:
Preheat oven to 180C or 170C Fan and line a baking tray with parchment.
In a large bowl, place the flour, salt, bicarbonate of soda, xanthan gum, baking powder and cream of tartar and whisk together to blend. (if you're using sugar, add now too) Alternatively, you can sift them all in.
Add in the cubed, cold butter and mix until it looks like coarse breadcrumbs. Use your hands or a pastry blender.
Then add the buttermilk and stir to mix. If you're using dried fruit, add it here and then bring together with your hands.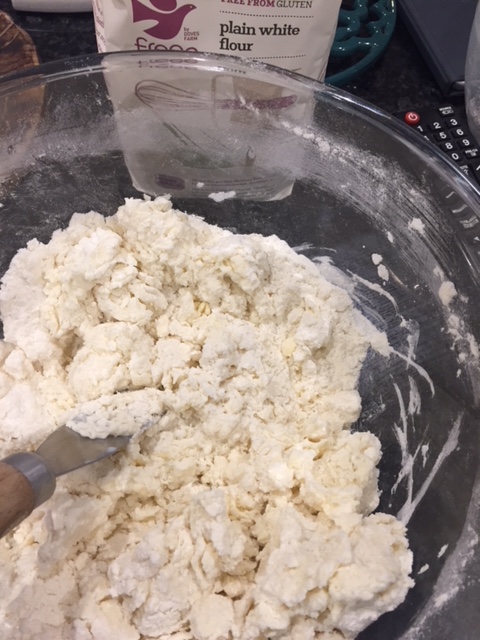 Shape the dough into a circle and transfer to the prepared tray. Flatten with your palm so it's not too thick (about 2 inches or so) and cut a cross in the top.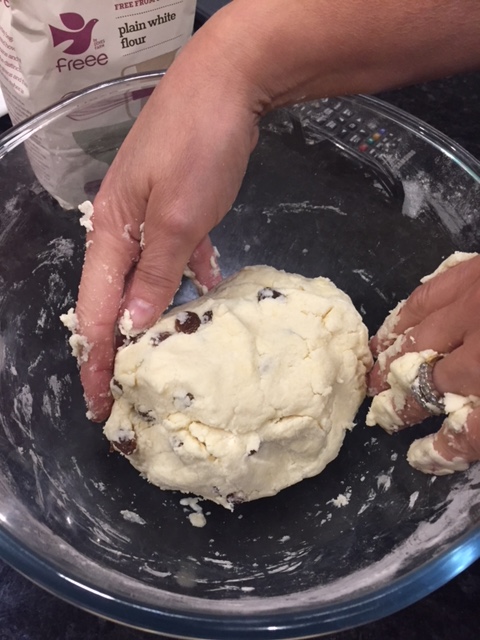 I had a little bit of buttermilk at the end of the measuring jug so I used that to brush over the top of the bread.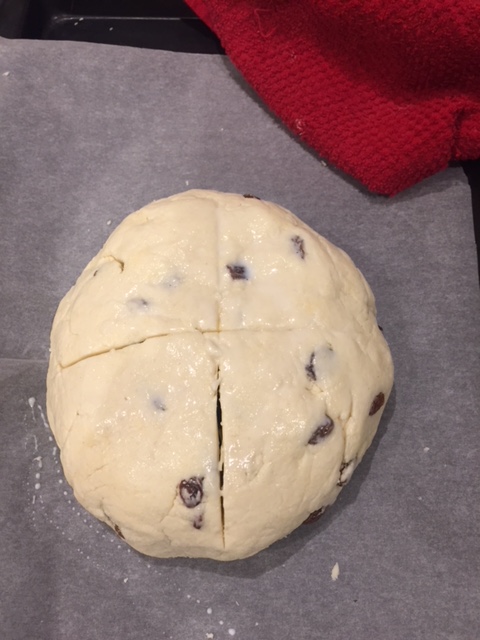 Bake for 45 – 50 minutes. Mine took 50/52 minutes. Check to make sure the centre is baked through. Cool on a wire rack.
Bake with love and enjoy!
Soraya x