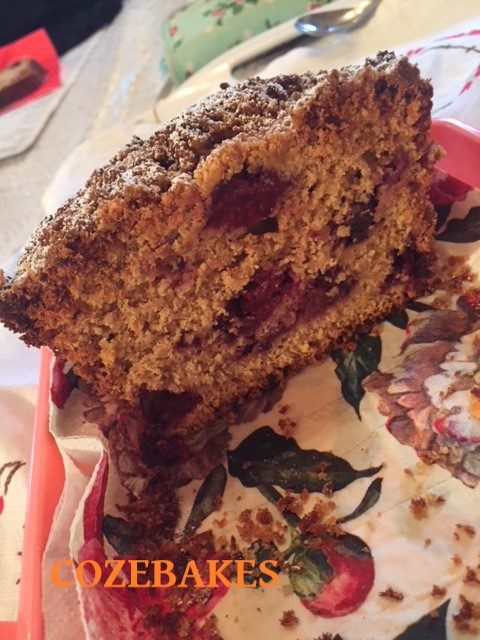 This recipe for Blackberry & Apple Loaf Cake is like a pudding as well as a cake as it's so moist. It feels like a dessert you would have sitting at your granny's table with the option of some custard or cream on the side. It's pure comfort and as it's not particularly sweet, you don't feel bad having a slice. I simply sprinkled the top with a little icing sugar but you could do a vanilla glaze if you wanted to dress it up a bit.
I'm still struggling with a top oven grill combi as my fan oven is kaput! I'm waiting for a new Neff one to be installed and will hopefully be flying once that's sorted. It's a bit of a guessing game with temperatures and tops burning at the minute!!
One word of warning, do NOT remove it from the tin until it's out of the oven for at least 30 minutes, preferably even 45/50 minutes if you can leave it and do NOT try to cut it for at least another hour or more till it's completely cooled. It will simply fall apart on you. I know I used capital letters so I'm sort of shouting but it's that important 😉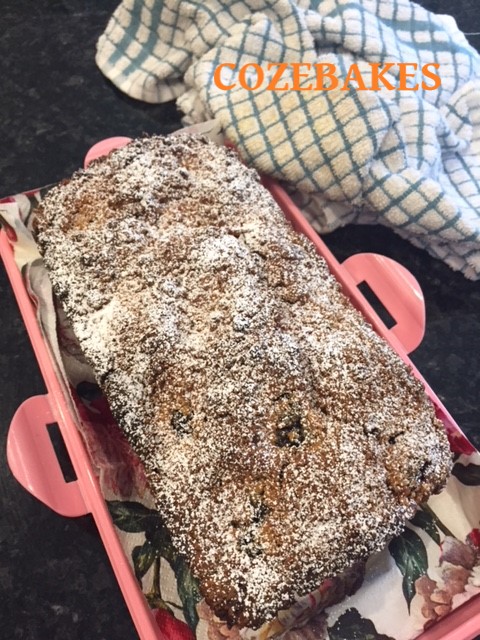 I love that this recipe uses fresh blackberries as I don't think we use them enough. We have them growing in abundance around Autumn and they are incredibly sweet and delicious but you can use frozen ones too, just don't defrost them. Use them still frozen. It's an ideal cake to make the day before needed.
As always, I changed things around a bit and I think it's worked so well and resulted in a lovely, homemade, feel good bake and I hope you love it too 🙂
Ingredients:
250g self raising flour
175g butter
110g light muscovado sugar (or any brown sugar)
½ tsp cinnamon (you could add 1 tsp if you like cinnamon flavour)
2 rounded tbsp demerara sugar (use light brown if you don't have this)
1 Bramley apple, peeled and grated
2 large eggs, beaten
1 orange, finely grated zest
1 tsp baking powder
200g fresh blackberries
Method:
Preheat the oven to 180C/gas 4/fan 160C. Line a 2lb loaf tin with parchment (sides also). If you can leave extra parchment on the sides, this will be a great help when it comes to removing the cake from the tin (trust me!) 
In a large bowl rub the flour, butter and sugar together with your fingers to make fine crumbs. Measure out 5 level tbsp of this mixture into a small bowl for the topping, and mix in the cinnamon and demerara sugar. Set aside.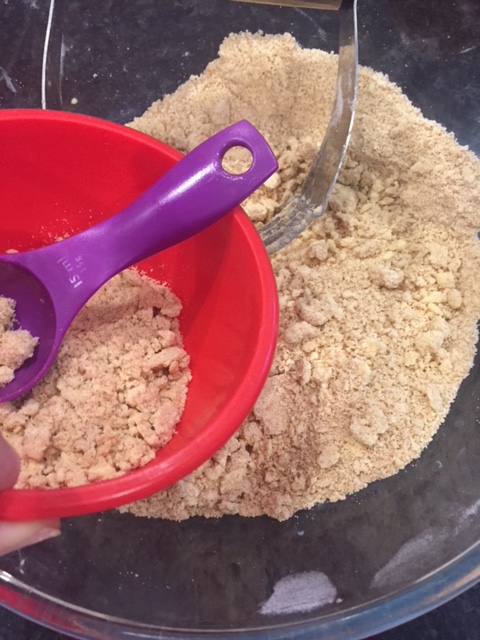 Coarsely grate the apple down to the core and mix in with the eggs and the zest. Stir the baking powder into the rubbed-in mixture  then quickly and lightly stir in the egg mixture until it drops lightly from the spoon. Don't overmix. This should only take about 1-2 mins and gently does it.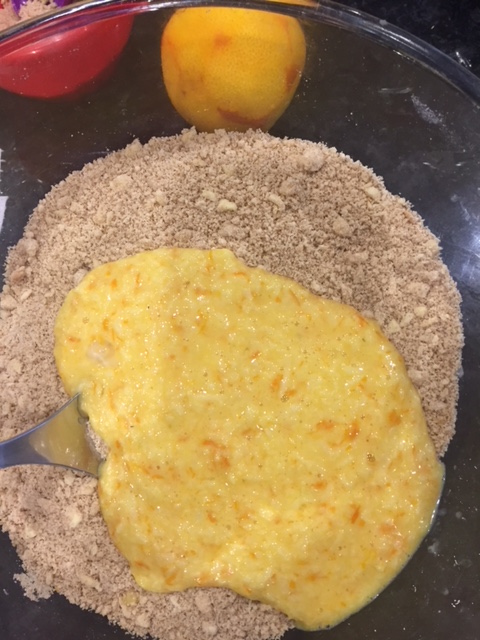 Gently fold in three quarters of the berries with a metal spoon, trying not to break them up. Spoon into the tin and level. Scatter the rest of the berries on top. Sprinkle over the reserved topping and bake for 1 hour & 10 to 20 minutes.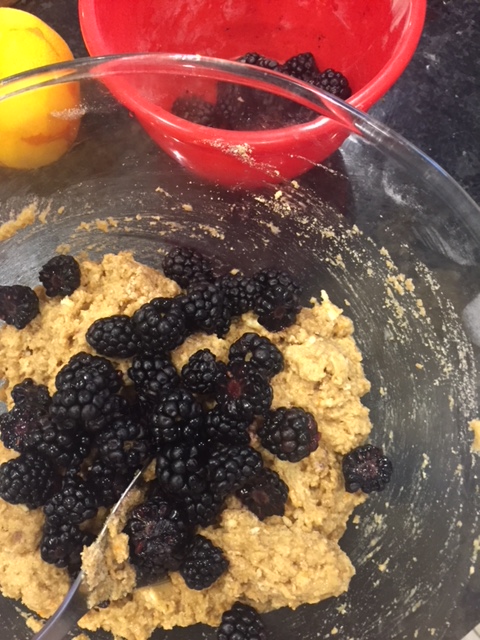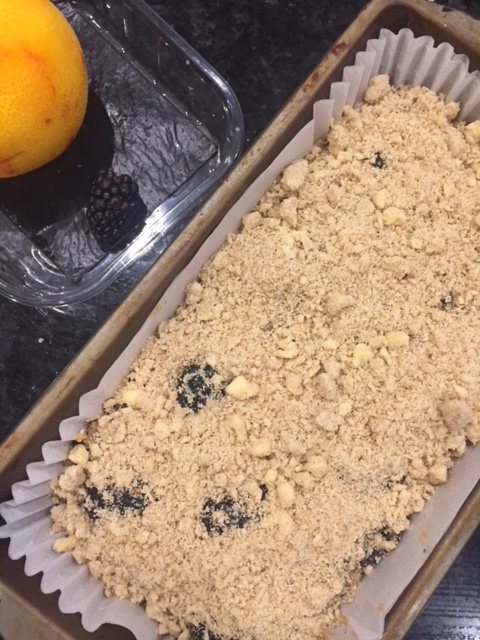 Check after 50 minutes and cover loosely with foil if it is browning too much. I had to cover for the last 15 minutes. When done the cake should feel firm, but test with a skewer. (I needed the full 1 hour and 20 mins in my oven for this to cook through and used a wooden skewer to check it was clear. 
 Leave in the tin for at least 30 minutes before turning out, then cool on a wire rack. As I said above, this last part is as important for a successful recipe as the ingredients and method. If you leave a parchment overhang,  it will make removing the cake much easier. Handle it gently as it will be quite soft and leave it on the wire rack for as long as you can before cutting. Preferably, an hour minimum. Wrap in tin foil and keep in a tin or in the fridge. It will cut really well the next day.
Bake with love
Soraya x