I tried this recipe out as I hadn't come across it before. It's a basic gluten free muffin recipe that you can make up and keep in labelled bags for when you need it. After that, it's up to you how you flavour it. You can use fresh or dried fruit or leave them plain. Perhaps add some nutmeg or cinnamon just for a little flavour kick? It's a big world out there so give it a go 🙂
I've converted it from US measurements and added a good few handfuls of dried blueberries to give it a sweet flavour and to compensate for the reduced added sugar from the original recipe.
I would feel a gluten free flour mix works better for this rather than just straightforward gluten free flour (that will make sense to those who regularly bake for coeliacs). I also feel that perhaps replacing about 50g of the flour mix for 50g ground almonds can only improve the lightness of these muffins and is definitely worth trying.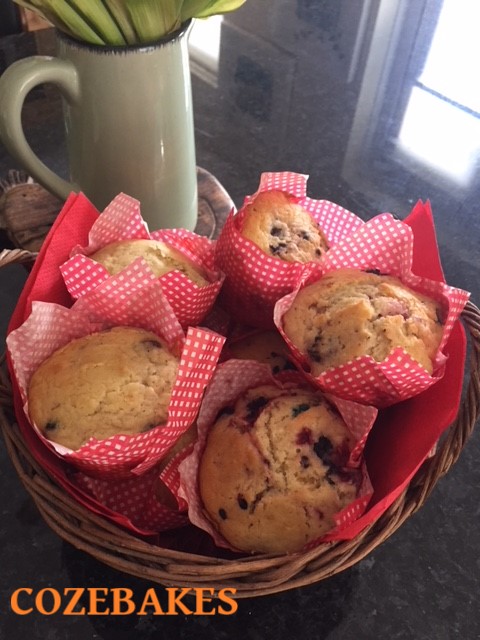 So if you bake regularly, why not make up batches of the dry mix for this muffin recipe and pop them into zip lock bags. Simply measure out the dry ingredients, divide equally into the bags and label them for when they are needed.
Ingredients:
280g gluten free flour mix (try replacing 50g of the flour with 50g of ground almonds)
60g caster sugar
1 tablespoon gluten free baking powder
1/2 teaspoon bicarbonate of soda
1/4 tsp salt
180g dried blueberries (you can use anything you like)
If you fancy just a spiced muffin, add 1/4 tsp ground nutmeg or ground mixed spice
240ml milk (use almond or similar if you need to)
120ml vegetable oil
2 large eggs
Method:
In a large bowl, put all the dry ingredients together and whisk well. This saves you from sifting them. Once they are thoroughly combined you can divide into plastic bags and label them "gluten free muffin mix" or proceed with the recipe.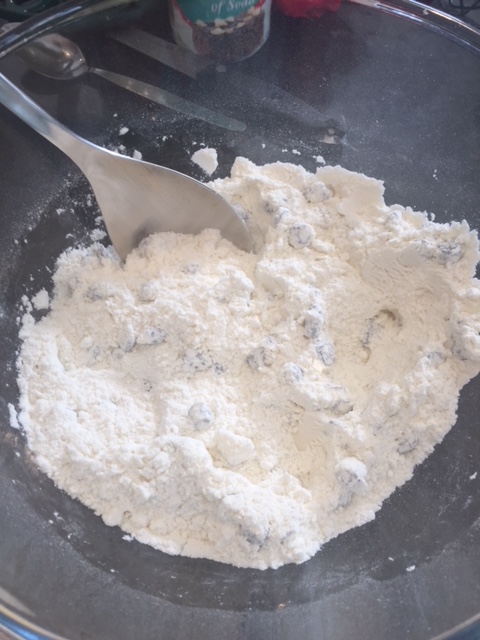 I added in my dried blueberries at this stage so that I wouldn't overwork the batter and also so that they would have a flour coating and be spread evenly throughout each muffin. You can add them in at the end if you prefer.
Preheat oven to 220C or 200 (Fan) and line a muffin tin with paper cases.
Combine all the wet ingredients in a large measuring jug or bowl and whisk together until they are thoroughly beaten.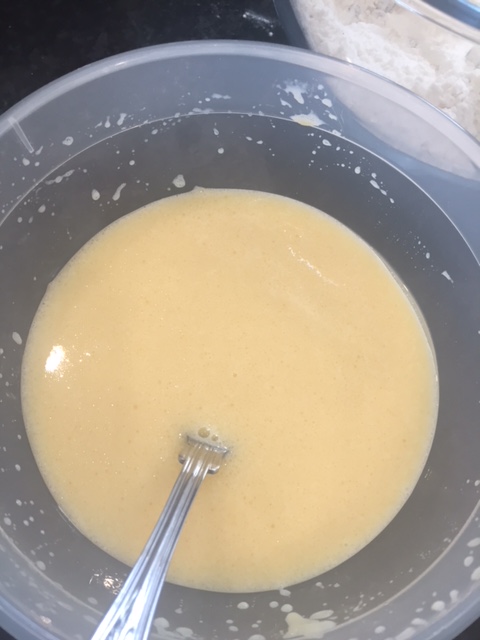 Make a small well in the centre of the dry ingredients and pour the wet ingredients on top.
Gently fold the dry and wet ingredients together making sure everything is well combined. I use a large metal spoon but a rubber spatula does the job too.
Fill the cases about 2/3 full and bake for 5 minutes at the set temperature. Then reduce the oven temperature to 180C and bake for about 18/20 minutes until they are brown on top and a toothpick inserted into the centre comes out clean.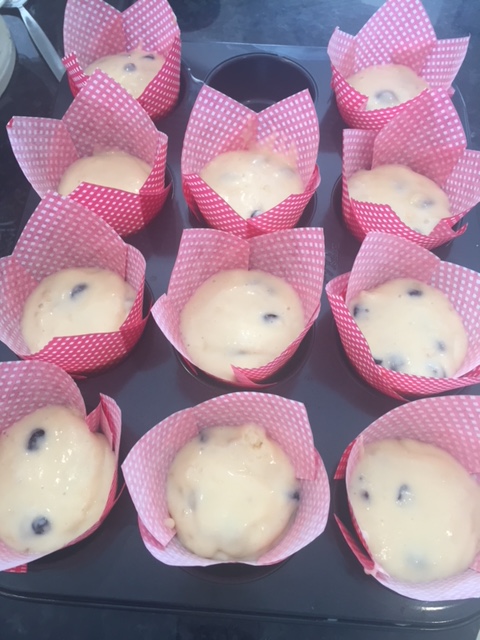 Remove from oven and let them sit in the tin for about 5 minutes before moving to a wire rack to cool completely.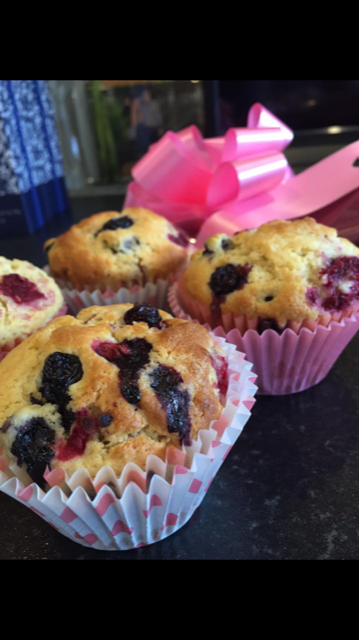 If you're making them for a particular occasion, before you place into the oven, just dot the tops of each muffin with a couple of whatever add on you have chosen. It looks great once they are baked.
Bake with love and enjoy!
Soraya x