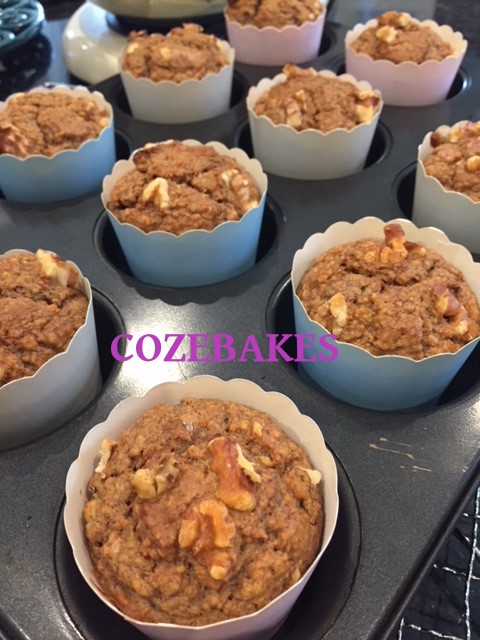 There are lots of things that help make these muffins a perfect choice for breakfast or to fill that "hungry" gap we all get throughout the day.
Firstly it uses oats instead of flour which makes them a healthier option as oats are complex carbohydrates and have a slow release of energy.
You can turn them into gluten free muffins by substituting the oats and baking powder.
They are sweetened with honey instead of processed sugar or an artificial sweetener and this type of non processed sugar again releases energy slower and if you use local honey it can help with allergy problems.
There's no butter or oil in these muffins and I replaced the milk with almond milk so they are dairy free.
So what's stopping you!!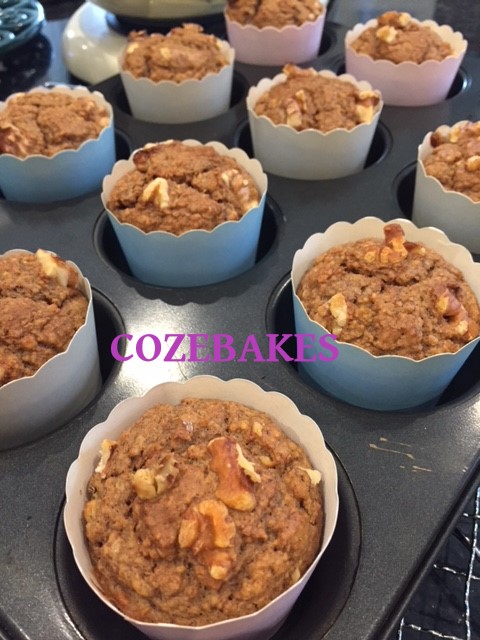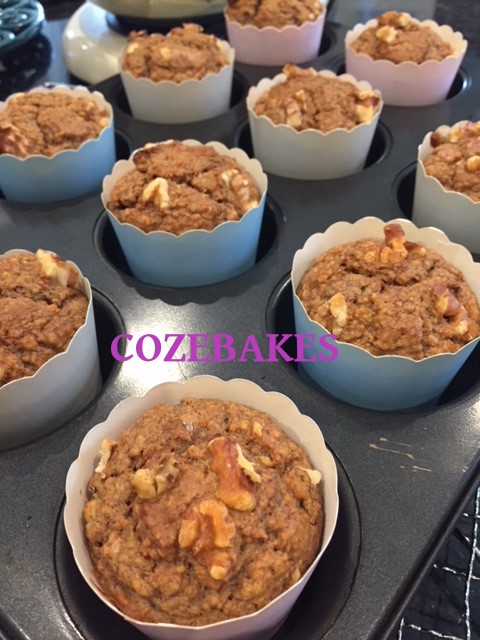 I'm not going to use the all in one method in a blender for these muffins. I just feel that taking a few extra minutes to make them in a couple of stages gives you a lovely light muffin which is very similar to your favourite banana bread. I've also changed a couple of the ingredients just for a little more flavour. They still come together very quickly.
Ingredients:
280g oats (not the quick cook ones) – use gluten free if needed
3 bananas, mashed
2 large eggs, whisked lightly
115g honey (use local, organic if you can get it)
235ml milk (use dairy free if needed)
2 tsp vanilla extract
2 tsp baking powder (gf if needed)
1/2 tsp bicarbonate of soda
1/4 tsp salt
2 tsp ground cinnamon
80g walnuts, chopped (optional)
Method:
Preheat oven to 170C Fan or 180C and line tin with cases.
Using a blender, grind the oats and place into a large bowl. Add the baking powder, bicarbonate of soda, salt, cinnamon and walnut if using. Give this a mix to combine.
In a large jug or smaller bowl, whisk the eggs, honey, vanilla and milk to combine.
Add in the mashed banana and then the combined wet ingredients.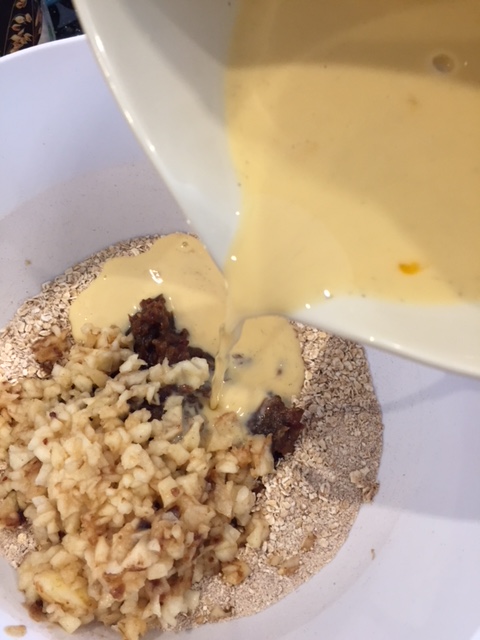 Using a spatula or large metal spoon, mix all the ingredients together so there's no dry bits at the end of the bowl but don't overwork the mixture.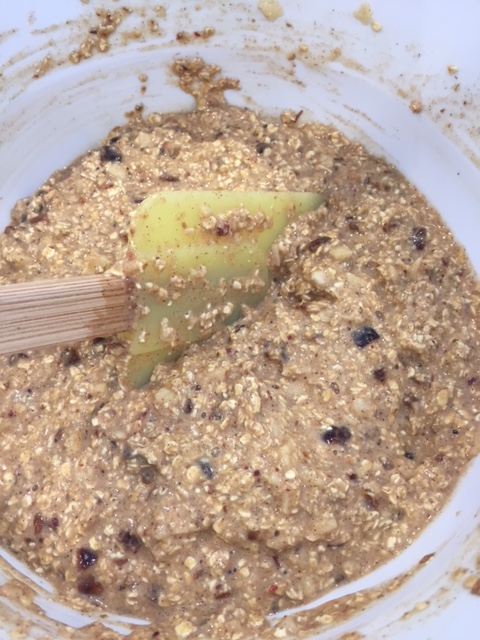 It's quite sloppy but it also has some nice bits through it which I think only add to the finished muffin.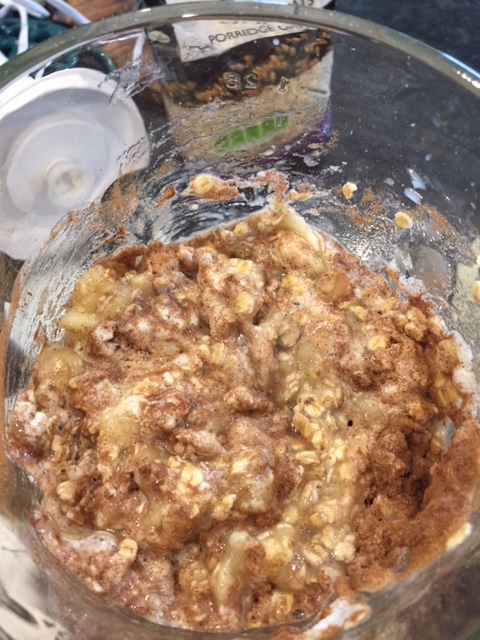 Leave this sit for about 10 minutes then divide into the cases and fill about 3/4 full. You can top with a few walnuts if you like.
Bake for 30 minutes and check with a skewer which should come out clean.
They will keep in an airtight container for up to 2 days and in the fridge, up to 5 days. They also freeze really well. They are perfect for a healthy breakfast, mid morning or afternoon snack.
Bake with love
Soraya x