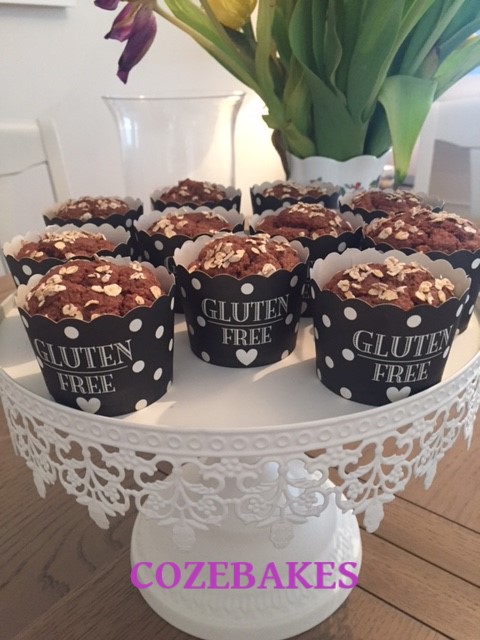 Okay, I'll start by saying the original recipe turns out lovely and it's relatively quick and easy, all in a blender basically and produces perfectly good muffins which I have to add, taste unbelievably good! Soooo here's where my slight fussiness comes in … I felt they were sort of a bit well, spongey? Is that a word?
I didn't feel they were as light as muffins should be so I wanted to try a different method which I hoped would result in a more familiar muffin texture. Call me pedantic but that's why I started this blog – to take out the guessing from baking and helping (and hoping) that your bakes turn out perfectly.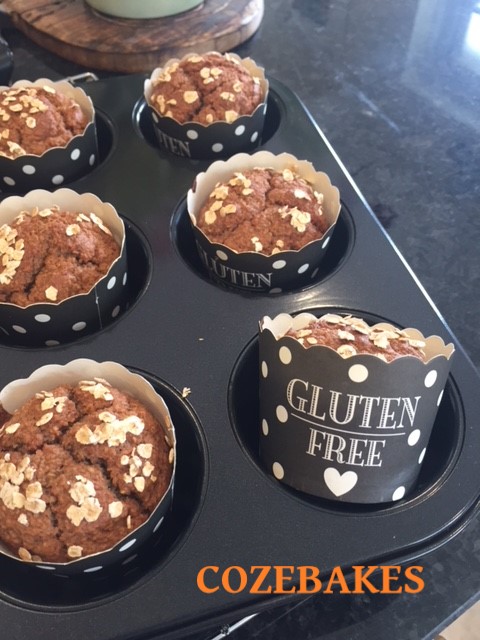 As I have a coeliac and a gluten intolerant in my house, I used gluten free oats and gluten free baking powder so these muffins are for everyone. If you don't need to do that, just use regular oats.
The recipe is  from the Brendid website and has been converted from US measurements. I used a Pink Lady apple as they are sweet.
Ingredients:
180g oats (don't use the quick cook ones) – gluten free if needed
110g dates, chopped
100ml boiling water
1 sweet eating apple (I used Pink Lady), peeled and chopped
125ml milk
2 large eggs, lightly beaten
2 tsp vanilla extract
2 tsp baking powder
1/2 tsp bicarbonate of soda
1/4 tsp salt
2 tsp ground cinnamon
Method:
I've put the original method in normal print for you to follow. If you want to try my method, I've typed them out in italics. I hope it makes sense and just pop a comment under here if you need clarification on anything.
Place the chopped dates into a blender with the boiling water and leave it for 5 minutes. Then blend till it's smooth.
I removed the dates to a large bowl but if you prefer to do the original method, you can leave them in the blender.
Add the diced apple and milk to the blender and puree until it's all smooth.
Again, once smooth, I added the apple and milk mixture into the bowl with the pureed dates. I then added the lightly beaten eggs and gave the wet ingredients a mix together with a spatula to fully incorporate the eggs.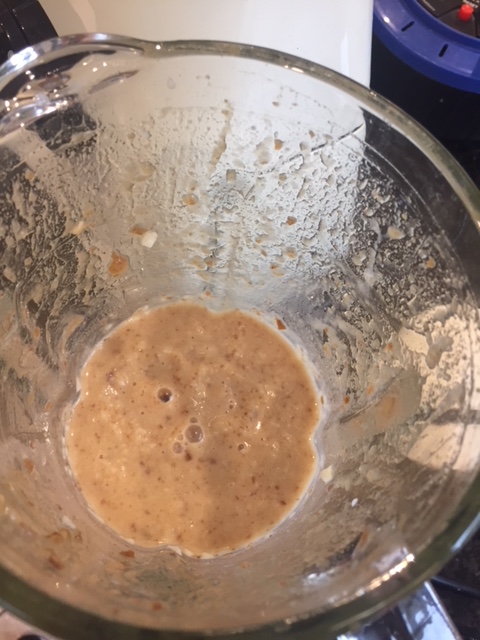 You can then add the remainder of the ingredients to the blender and puree together until the oats are well grounded. You will need to scrape down the sides several times.
I had used the blender to ground the oats to a fine flour earlier and in a smaller bowl, I mixed the ground oats and remainder of the dry ingredients before adding them into the large bowl with the apple, dates and eggs.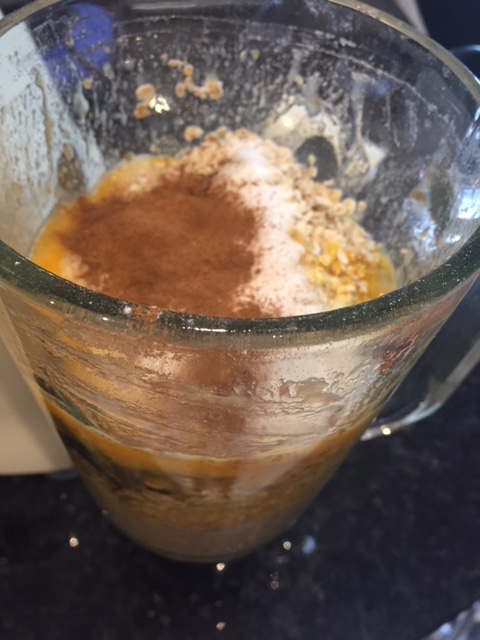 Line a muffin tin with cases and fill about 2/3 full with the batter. You can sprinkle some oats on top of each muffin. Bake at 170C Fan or 180C for 30 mins approximately. Check with a skewer to see if they are baked through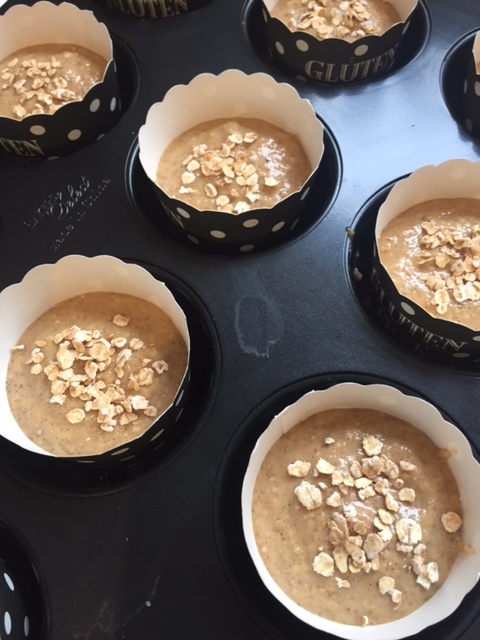 These muffins will keep in an airtight container for up to 2 days and up to 5 days in the fridge. Really delicious and very hard to believe they are sugar free.
So the result of the second method? Well I will be sticking with it. I found I got a lighter muffin with little bits of fruit here and there and a lovely rustic look and texture. There's nothing wrong with the original method but I just prefer the way they turned out by separating the systematic method. All in one's work beautifully for lots of things but I personally feel that muffins need a little more gentleness 🙂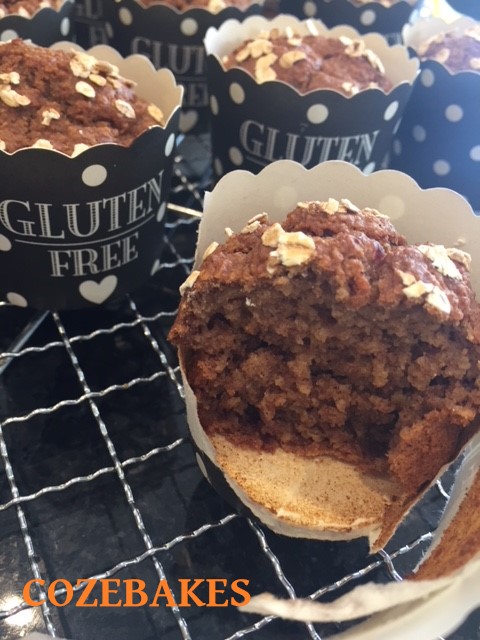 Definitely worth making these and no one will know or believe that there is no sugar, no flour and no butter in these delicious Apple & Cinnamon Muffins!
Bake with love (and with great health)
Soraya x