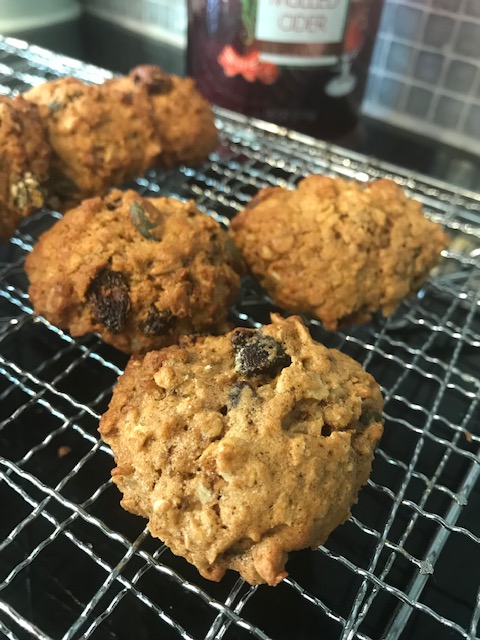 I found this recipe on Pinterest and originally from Two Purple Figs and I'm a sucker for a traditional Oat Raisin cookie but wanted to make them healthier and to be fair to everyone in the house, gluten free too so I've modified the original and it worked out great!
So these are a healthy cookie compared to what you would purchase or traditionally make. They use organic coconut sugar in smaller quantities, have protein powder and include some mixed seeds. All in all, a lot less guilt and some good stuff for you too 🙂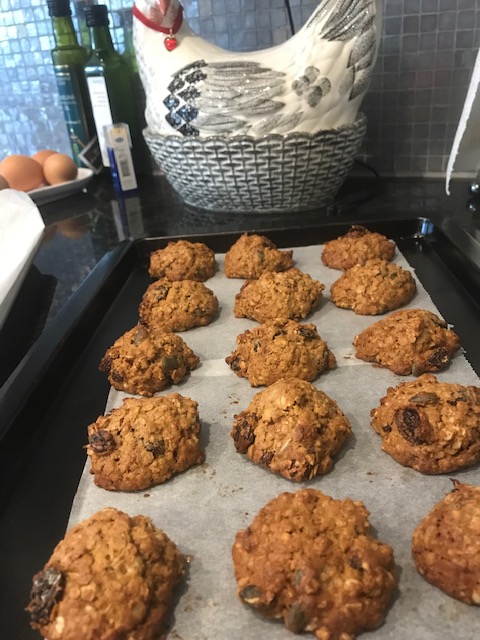 I used large, dark and plump raisins for extra sweetness and some vanilla flavoured protein powder along with non refined, organic coconut sugar which replaced the original brown sugar in the recipe.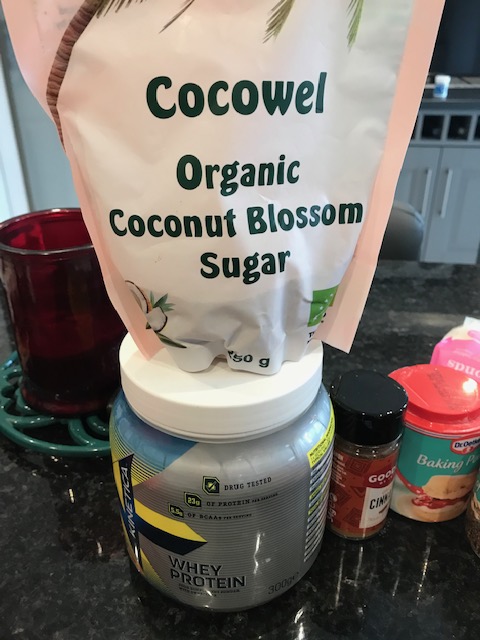 There's only a minimal amount of butter used and also a small quantity of flour keeping them light with a nice oaty flavour.
Ingredients:
78g butter, softened (or dairy free spread)
60g coconut sugar (or light brown sugar) if you want them sweeter, use 100g sugar
1 large egg
1 tsp ground cinnamon
1 tsp vanilla extract
128g oats (use gluten free oats if necessary)
100g raisins
25g protein powder (check for gluten free)
55g gluten free plain flour or for regular cookies, use half plain flour and half wholemeal flour
1/4 tsp baking powder (gluten free)
1/4 tsp bicarbonate of soda
pinch of salt
1/4 tsp xanthan gum – for gluten free version only
35g mixed seeds of your choice
Method:
Line a baking tray with parchment paper and preheat oven to 170C Fan
Using a hand mixer, beat the butter and sugar until it's light and fluffy and then add the egg, cinnamon and vanilla and mix again until smooth.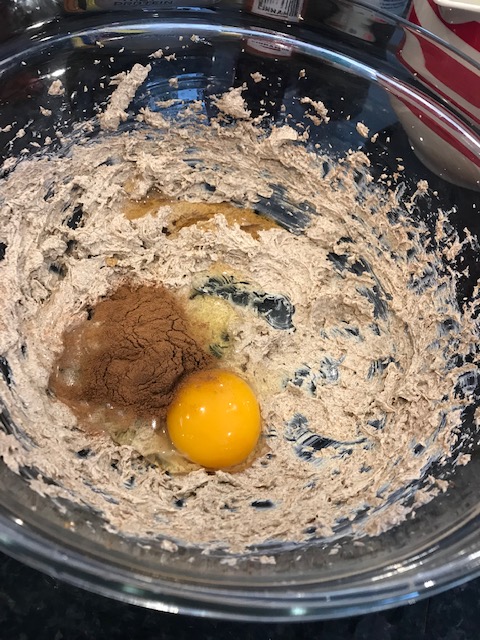 In a smaller bowl, add the oats, flour, raisins, seeds, baking powder, xanthan gum if using and bicarbonate of soda with a pinch of salt and whisk together to remove any lumps.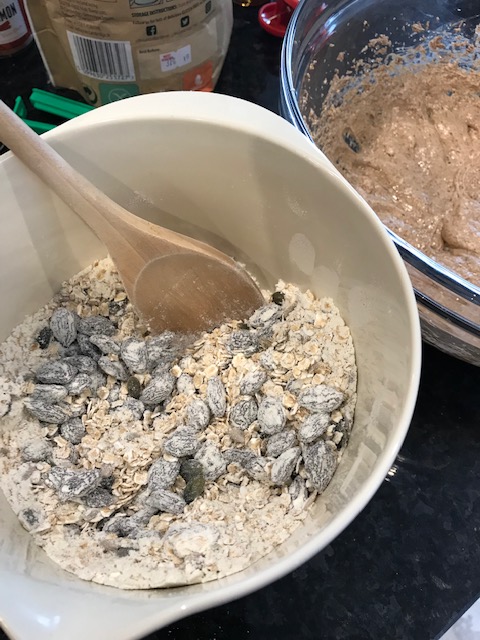 Use a spatula to add the dry ingredients to the butter and egg mixture and fold in gently till it's all incorporated.
I used a small ice cream scoop to place portions of the dough on the baking tray. Leave about 1/2 inch between them but they really don't spread very much at all.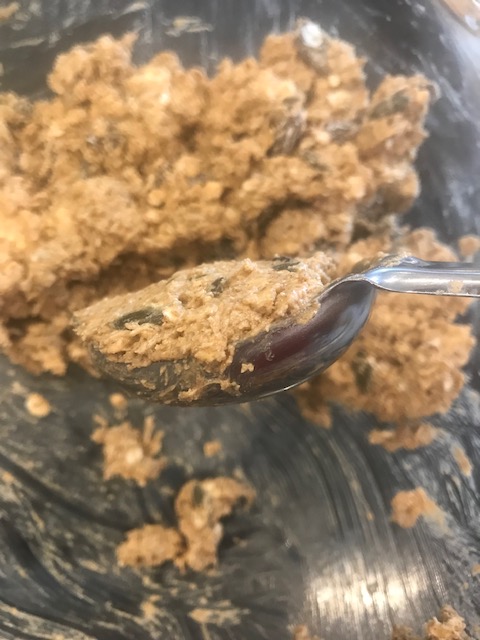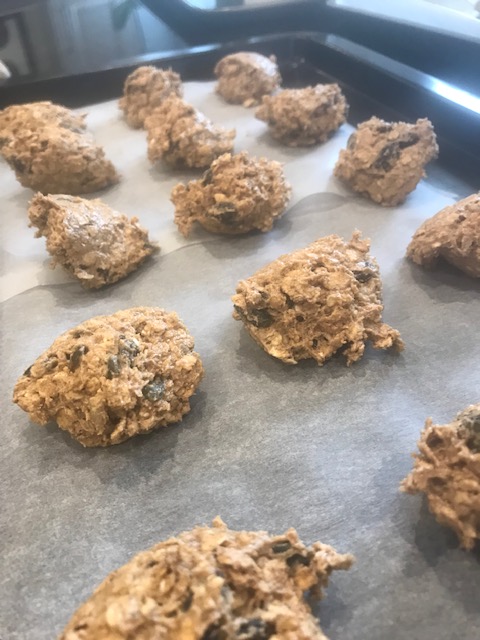 Bake them for about 12 – 14 minutes depending on their size. The centre will be a bit soft but the edges should be set. Leave them on the baking tray for about 2 minutes before removing them to a wire rack to cool …….. or just eat them straight away! 🙂
If you like to be prepared and get ahead, you can freeze the dough once it's made. Wrap it in parchment paper and shape into a log and freeze till needed. Once you're ready to bake, just slice the log and bake for a further 2 minutes.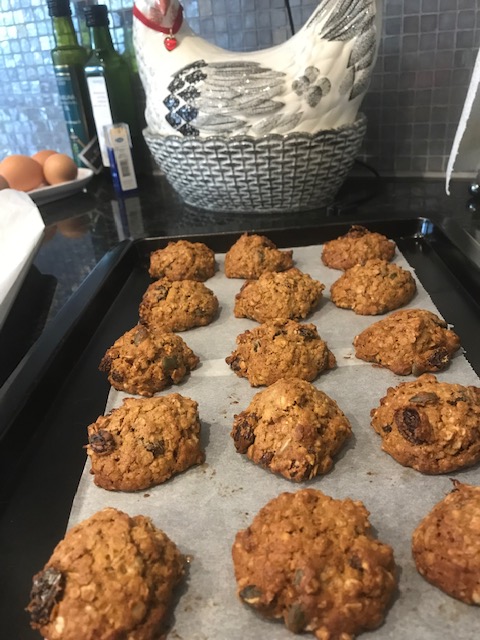 Oh so delicious and you can enjoy them knowing they are good for you and you're not digesting a lot of sugar or processed ingredients.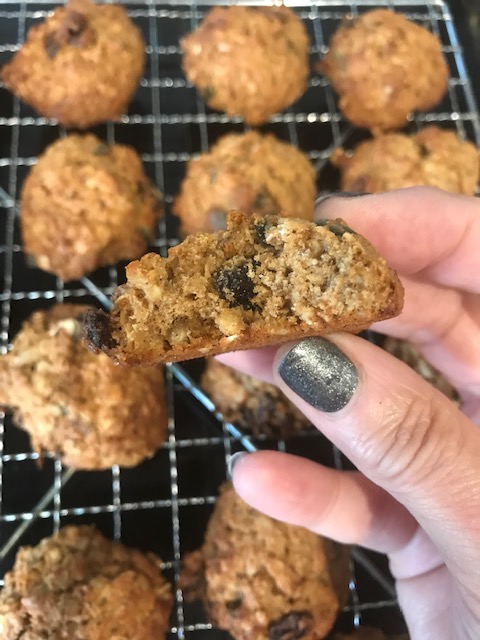 Bake with healthy love
Soraya x