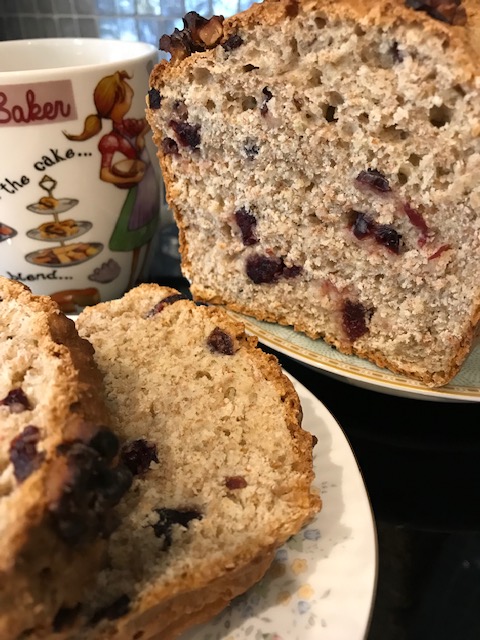 A very quick and simple recipe that makes the delicious soda bread sweetened by dried fruit. It's handy to use up any buttermilk you may have leftover from other recipes and you can shape it into a traditional soda bread or bake in a loaf tin.
I eat it on it's own but a covering of real Irish butter and a cup of tea seems quite perfect!
To make it a bit healthier, I've reduced the sugar quantity (small as it is) and used a combination of wholemeal flour along with the plain flour.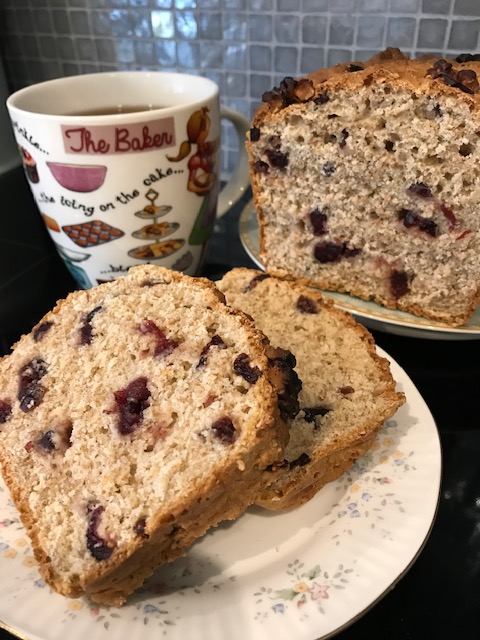 I used dried cranberries this time but the world is your oyster regarding dried fruit with this recipe. Large, sweet and juicy sultanas; sharp, sweet & tangy raisins; dried blueberries; dried cherries; dried apricots and if you're so inclined, add some walnuts or pecans too.
Ingredients:
250g plain flour
150g wholemeal flour
1/2 tsp salt
1 tsp bicarbonate of soda (sieved)
3 tsp caster sugar
375ml buttermilk
100g dried fruit of your choice
Method:
Preheat the oven to 190C Fan and either grease or line a 2lb loaf tin or line a baking tray with parchment paper.
In a large bowl, add the two flours, salt, bicarbonate of soda and dried fruit and mix. I recommend using a sieve to add the bicarbonate of soda to make sure it's properly dispersed.
Then add the buttermilk and mix to a soft consistency.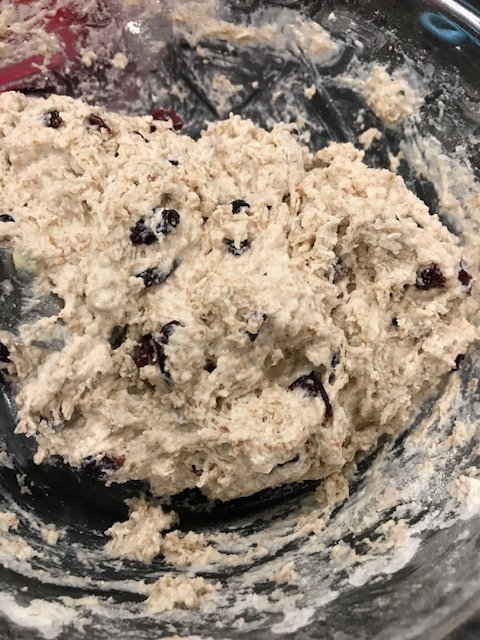 Next spoon the mixture into your prepared tin or if using a baking tray, turn out the mix onto a floured board and shape into a circle.
Flatten the top of the batter and make a cut in it.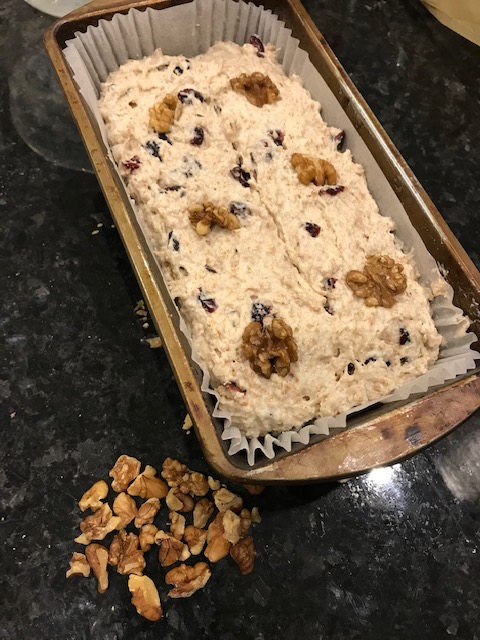 Add some nuts of choice if you want.
Bake for 40 – 45 minutes and if the top if getting too brown, then top with tin foil for the last 15 minutes. Insert a skewer in the centre to make sure it's baked through.
Remove from the oven and the tin and wrap in a clean tea towel till it's cool. You can then slice the soda bread to serve. It keeps well for the next couple of days in an airtight container.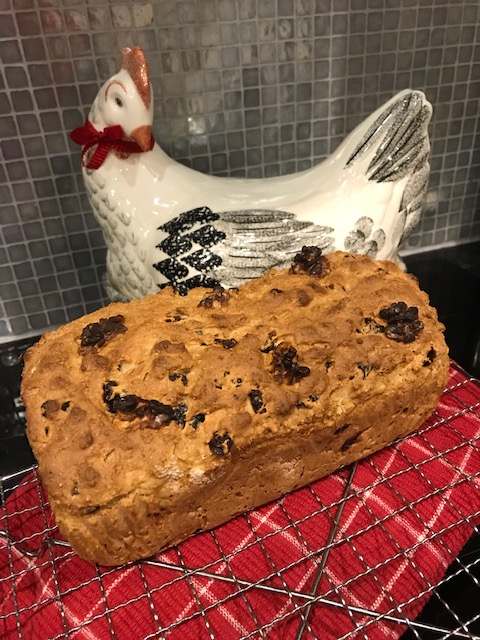 Bake with love
Soraya x