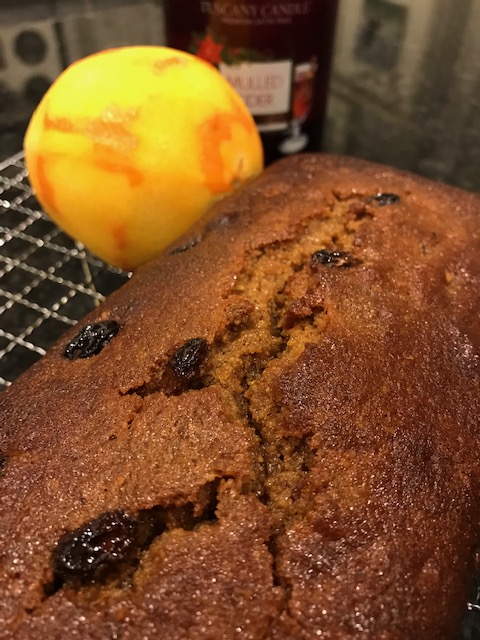 This recipe was originally from Lynda Booth who runs her own cookery school and is a successful food writer. I immediately was drawn to the comfort and ease of it but still delivering great taste and of course, adaptable ……. well it wouldn't be me if I didn't change something 😉 !
I wanted to update the cake a bit so I changed the sherry to port and replaced the raisins with dried cranberries. By doing this, I was able to also reduce the sugar content. I also created a nice boozy drizzle for the top but more of that later ….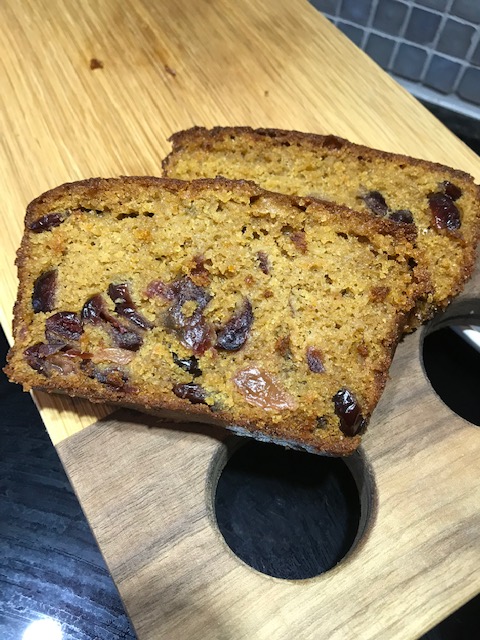 There's nothing like baking a loaf cake. It always keeps a lovely shape and feeds a hungry crowd very successfully. I'm normally not a fan of alcohol in cakes but using the port just worked really well. You can of course use sherry if you prefer.
Ingredients:
110g dried cranberries (or large plump sultanas if you prefer)
5 tbsp. good quality Port
165g butter (have it at room temperature)
85g organic coconut sugar (you can use 100g caster sugar if you prefer)
4 large eggs, beaten
130g plain flour (use spelt if you have it for a healthier option)
1 tsp baking powder
50g ground almonds
3 tbsp. orange juice
Zest of 1 large or 2 small oranges
1/2 tsp vanilla extract
For the glaze:
If you prefer alcohol free then 50ml orange juice and 25g caster sugar
I used 50ml of Cuarenta y Tres (similar to Cointreau) with organic coconut sugar to taste and some orange juice
Method:
Preheat oven to 180C or 160C (fan) and line a 2lb loaf tin with parchment.
Put the cranberries and port in a small pan and bring to the boil. Remove from the heat and let it cool.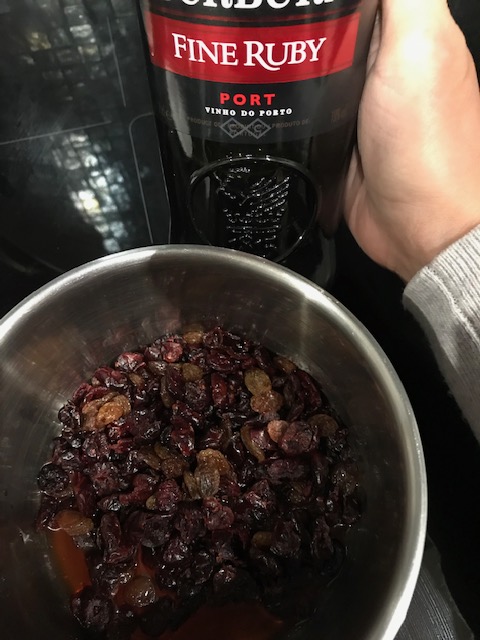 Place the butter and sugar in a large bowl and cream together until light and fluffy.
Add the beaten eggs to the butter and sugar mixture in stages and beat well between each addition until all the egg is incorporated.
Sieve the flour, baking powder and a pinch of salt into a bowl and then add the ground almonds.
Mix the orange juice, grated orange zest and vanilla extract with the cooled cranberries mixture. I think a light dusting of some flour before adding the cranberries to the main mixture might help with an even spread of cranberries throughout the cake.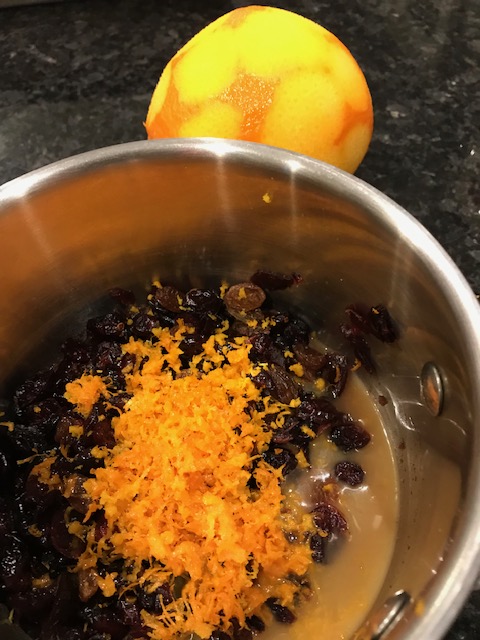 Fold the dry ingredients and the cranberries mixture alternatively into the creamed butter mixture. Use gentle strokes to incorporate everything.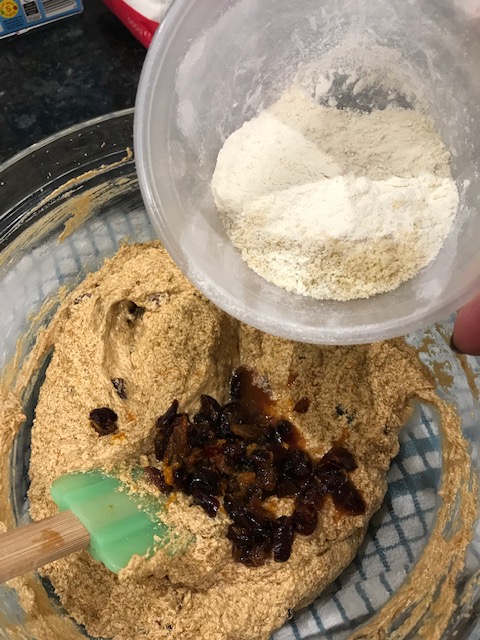 Spoon into the prepared tin and you can dot with extra cranberries or walnuts. Spread it out evenly.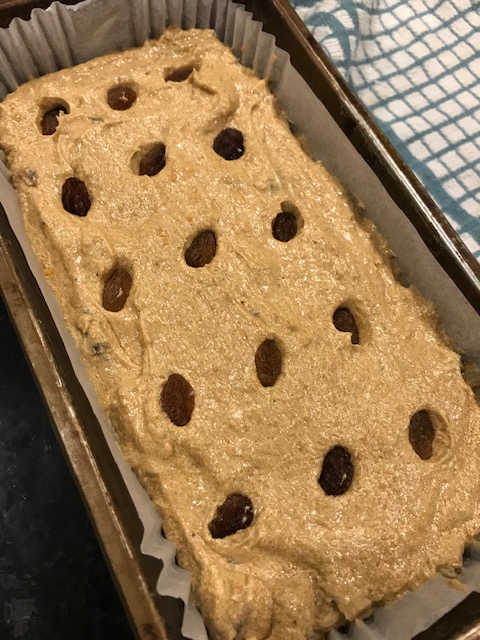 Bake in the oven for 55 – 65 minutes until a skewer into the centre of the cake comes out clean.
While the loaf cake is baking, place the ingredients for the glaze into a pan and bring to the boil. Let it boil for a couple of minutes to thicken and let it cool a little. Once the cake is baked, leave it in the tin and brush the glaze all over the cake till it's used up.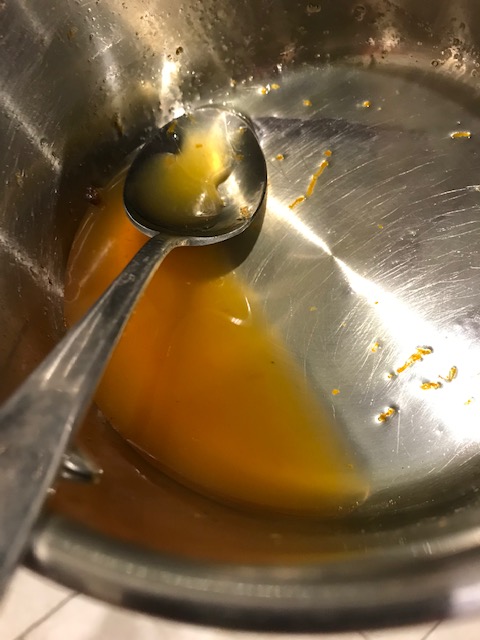 Leave for another 5 minutes in the tin and then remove to a wire rack to cool completely.
If you're using the cake for an occasion, you can use a zest peeler to place orange curls over the top of the cake for a nice presentation. It's such a delicious cake, packed full of flavour and needs very little else to serve.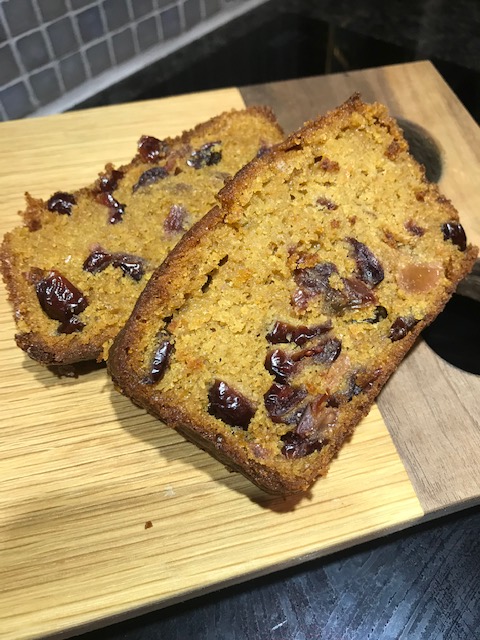 Bake with love
Soraya x