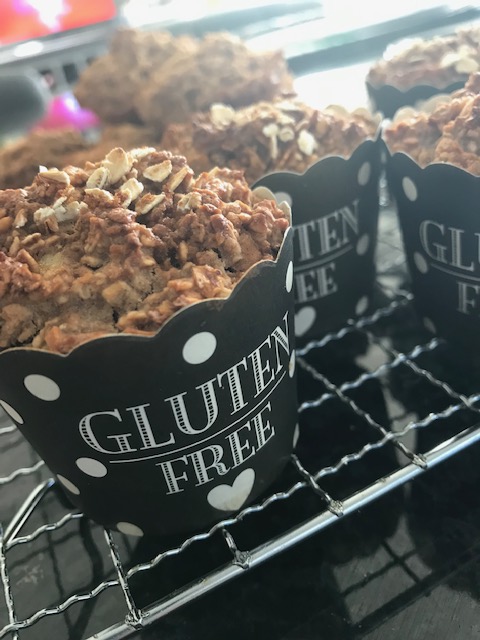 I found this US recipe from a blog called "She Likes Food" from Pinterest and liked the healthy take of baked oats with great flavours. It was simple enough to modify the recipe with healthy substitutes and from US imperial to metric measurements.
It's a simple all in one bowl recipe which is always a bonus! I've also given both standard and gluten free versions so you can choose which suits you best.
It's such a classic flavour combination of banana and peanut butter that I knew they would work out great and be a nice treat without too much guilt. They freeze really well so it's handy to make two batches and have them for running out the door or when hunger suddenly hits mid afternoon!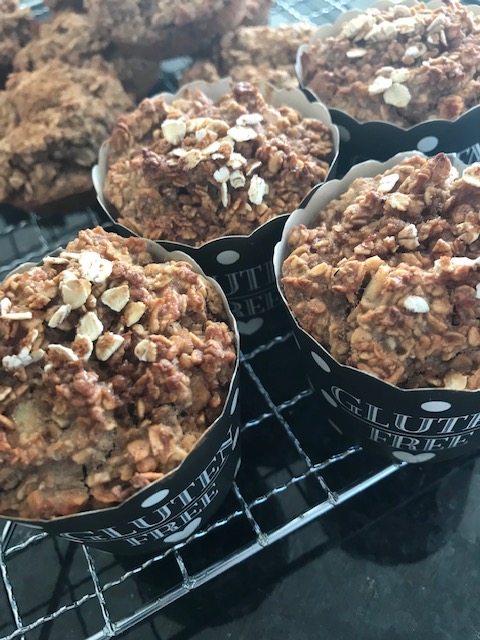 The muffins do have consistency that might be an issue for some. I have one in my house who is not a fan of "bits" so even when I make my Chocolate Digestive Biscuit recipe, he prefers the oats to be less "rustic". The way around this would be to blitz the oats, once measured, to a finer grain so it's less "porridgey" if you know what I mean. Look if you have one of these in your house, you'll know exactly what I'm talking about!
I'm going to try this basic recipe with other flavour combinations as I think it's a winner.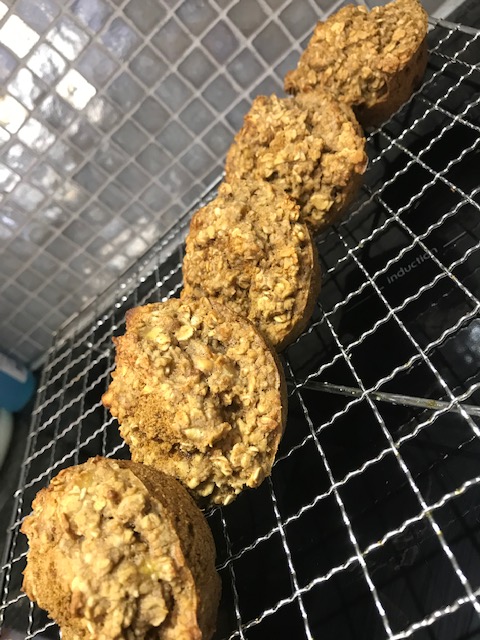 Ingredients:
335g oats (gluten free if necessary)
1 1/2 tsp ground cinnamon
1 tsp baking powder
1/2 tsp salt
35g organic coconut sugar (you can also use brown sugar if you like)**
450ml almond milk or coconut milk, oat milk, etc,
40ml maple syrup (I used a sugar substitute called Sweet Freedom)
105g crunchy peanut butter (I used Kelkin Organic but you can use any flavoured butter such as almond, cashew, etc., and of course if you like, you can use smooth peanut butter)
2 large bananas, mashed
2 tsp vanilla extract
If you like, add a scoop of protein powder to the mix, some Chia Seeds or mixed seeds. I would think that if you have a chocolate based protein powder, it would work well with the banana and peanut butter mix but vanilla will also be grand.
** Note: If you prefer a sweeter result, use 50g of sugar)
Method:
Preheat oven to 190C Fan.
In a large bowl, add all the dry ingredients and give them a good stir.
Then add the other ingredients and mix well until it's all combined. I gave the peanut butter a good stir before adding so I wouldn't have big clumps.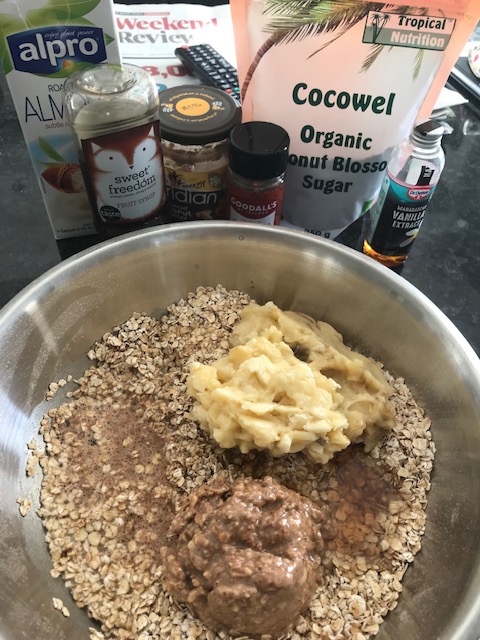 The result will be quite wet which is what you're looking for.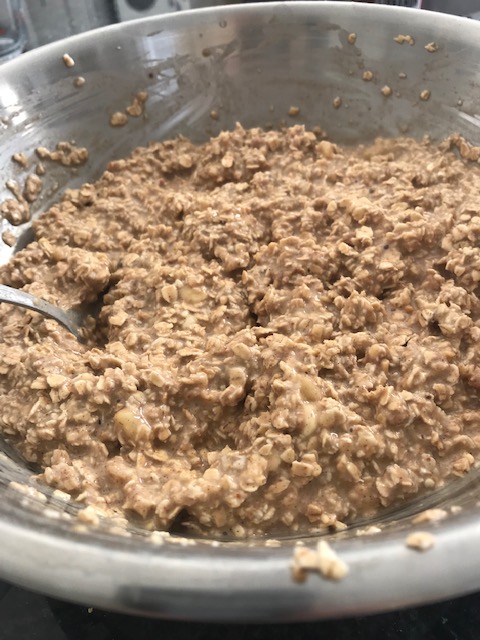 Spray a muffin tin with non stick spray and scoop the oatmeal mix using a large ice cream scoop. I wasn't feeling particularly well and you can see the difference between my first batch ……..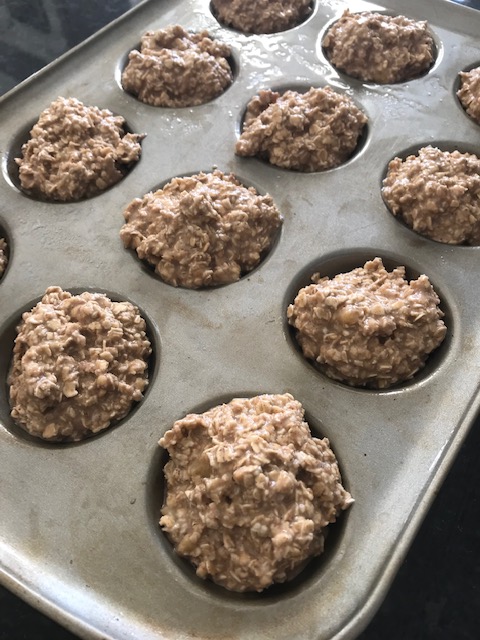 and the second when I actually paid a bit of attention to detail …..
As I had reduced the sugar quantity, before baking I sprinkled a little bit of the Organic Coconut Sugar and oats on top just for a little bit of sweetness and crunch.
Bake them for 20 – 22 minutes until they are cooked through. Remove and after a few minutes, just prise them gently out of the tin and leave to cool on a wire rack.
The muffins will last for up to 5 days in an airtight container and they freeze really well.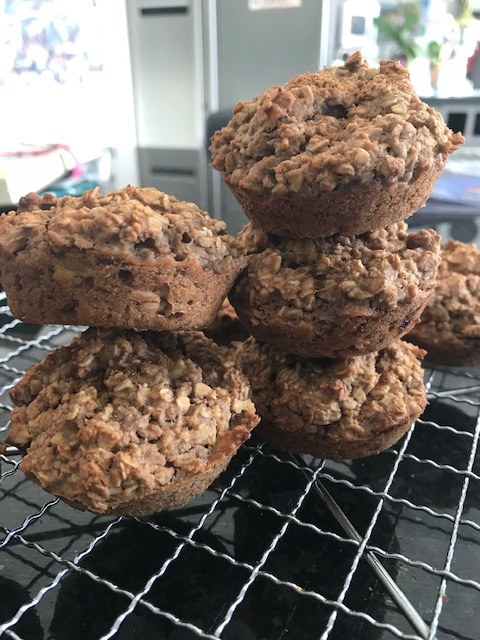 Bake with healthy love
Soraya x