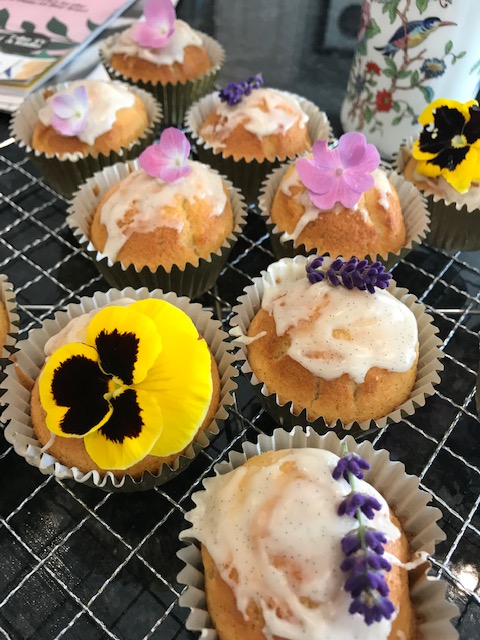 Sometimes you don't need extravagant, fancy bakes. You just want something simple that's perfectly delicious without too many additions. These Vanilla Cupcakes fit the bill. I used vanilla bean paste rather than vanilla extract to get that rich vanilla flavour and as there's so little else in the recipe, I felt it was right to get the best of the basic ingredients.
The recipes uses oil instead of butter and this gives them a great softness once baked and if you follow the instructions, then they will be perfect for you! I made a simple vanilla glaze just to spoon over the top as I didn't want to cover them in buttercream, but for a special occasion, a whirl of buttercream will be perfect!
I'll put the frosting recipe at the end for you 🙂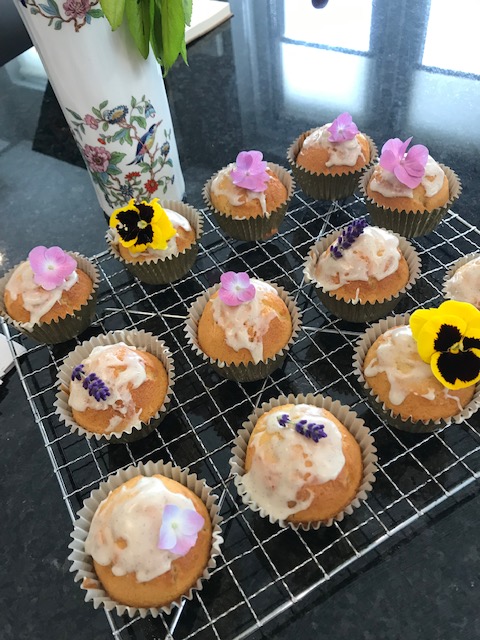 You can use gluten free flour like Dove's Farm or a gluten free flour blend. Either will work and of course, you need gluten free baking powder too. I've converted the recipe from US measurements which is why the numbers seem a little different.
If you use almond milk or a similar substitution, then you will have dairy free and gluten free cupcakes!
*** Please Note *** I've listed the amount of time you should beat the batter and please stick to this otherwise your cupcakes might be heavy, the batter will stiffen and your cupcakes may not rise.
Ingredients:
100ml vegetable oil
80g caster sugar (I reduced this but if you prefer a sweeter result, use 100g)
2 large eggs, room temperature
165g plain gluten free flour
1/4 tsp salt
1 and 3/4 tsp gluten free baking powder
100ml milk or dairy free milk such as almond, etc.
2 tsp vanilla bean paste
Method:
Preheat oven to 180C Fan and line a cupcake tin with your chosen cases.
In a large bowl, beat the oil and sugar together.
Then add the eggs and beat again on medium speed for one minute.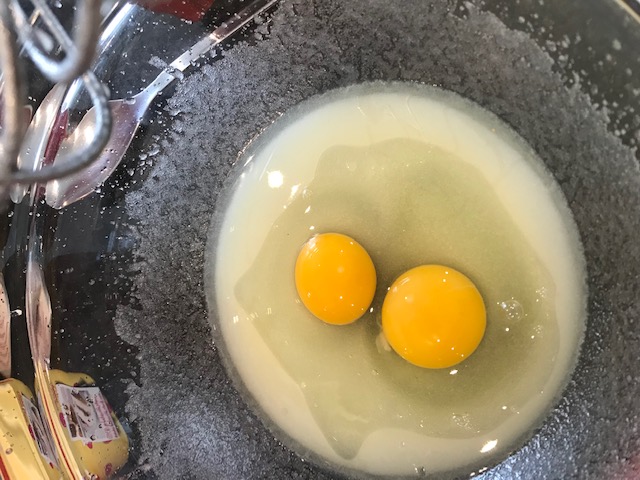 Next add the gluten free flour, salt, baking powder, milk and vanilla bean paste and beat again on medium for 1 minute.
The batter will be very runny and you will need to spoon it carefully into your prepared cupcake cases. Only fill about 2/3 max.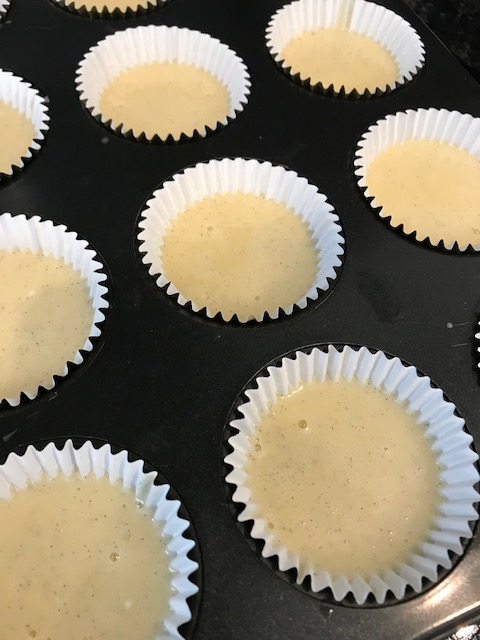 Bake in the preheated oven for 18 – 20 minutes and check that the centre springs back when lightly presses and they should be lightly browned.
Let them cool for about 5 minutes in the tin before moving to a wire rack to cool completely.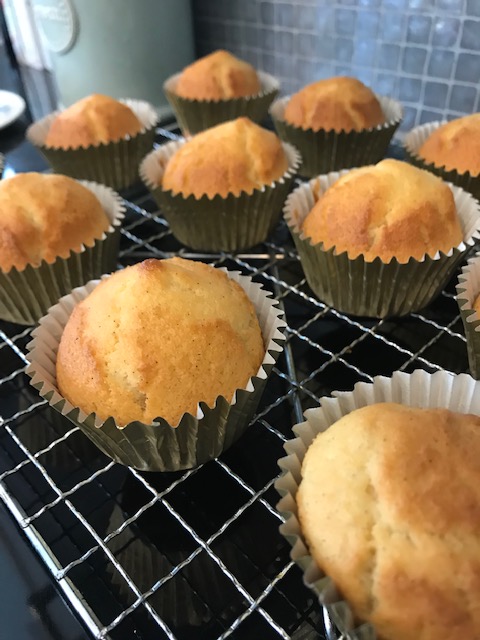 Once completely cool, you can ice as you wish. I simply mixed icing sugar with vanilla bean paste and milk to the consistency I wanted and then used the back of a spoon to spread over the cooled cupcakes but I'll list the buttercream frosting too:
Frosting:
113g butter, softened (use dairy free if necessary)
1 tsp vanilla bean paste
375g icing sugar (sieved or whisk well)
2 tbsp. dairy free milk
Method:
Beat the butter and vanilla bean paste together till smooth and creamy.
Gradually add the icing sugar, one third at a time and beat well after each addition. Alternate the sugar addition with 1 tbsp. of milk until everything is well blended.
If you need to, you can add a little extra milk to get your desired consistency, just beat well.
Frost to your heart's desire 🙂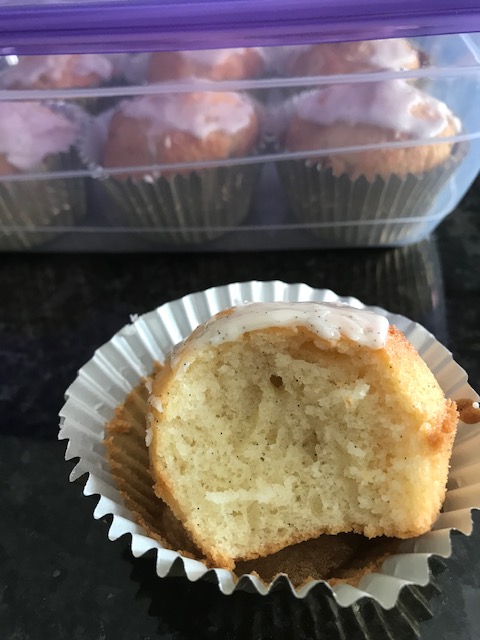 Bake with love
Soraya x