I'm still on my biscuit baking drive and thought these looked perfect to have with my cup of tea. I love using spice in baking (and cooking) and was expecting these biscuits to be a spicy bite but instead I discovered a recipe that is very, very close to the traditional McVitie's Fruit Shortcake biscuits. I kid you not! They are way too good and were a huge hit with everyone. Wrapped with pretty ribbon, they are a really great gift to give and will be very much appreciated.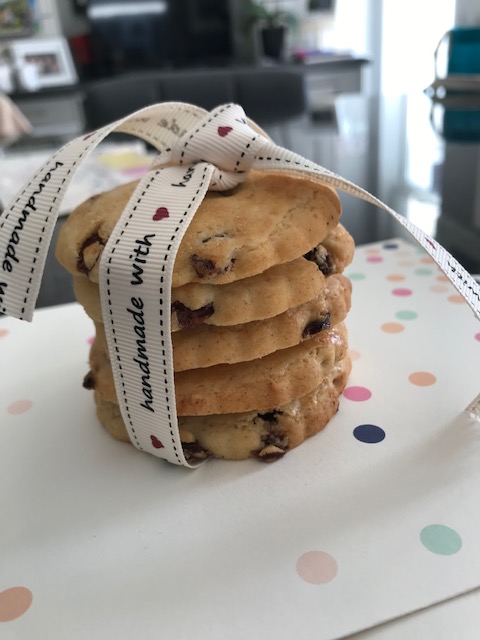 Use a food processor to make these. One bowl, quick blitz a few times and only a little work after that. Simple!
Ingredients:
300g plain flour
150g icing sugar
1 tsp mixed spice
175g cold butter, diced into cubes
1 medium egg which you beat with 1 tbsp cold water
125g currants (try to use currants and not sultanas or raisins)
1 egg white
Method:
Blitz the flour, icing sugar, mixed spice and butter in the food processor until it resembles breadcrumbs.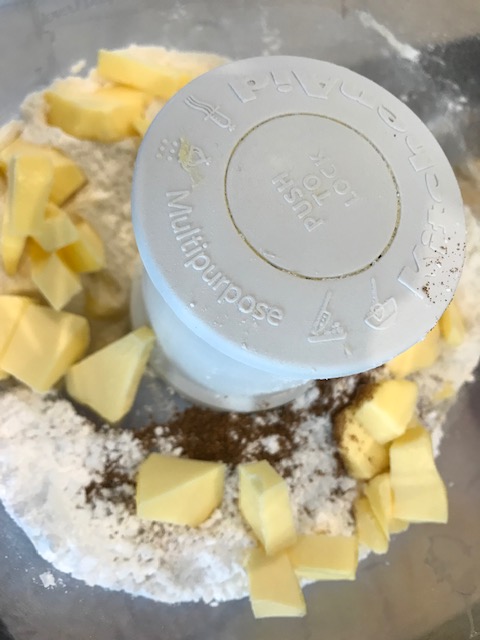 Keep the motor running and gradually add the beaten egg and water mix until you see clumps of mixture.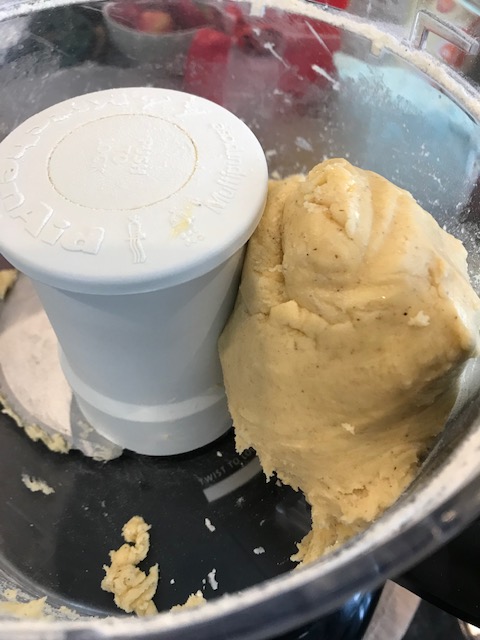 Next, turn this out on a lightly floured board and knead in the currants. Flatten the dough into a disc shape and wrap in clingfilm.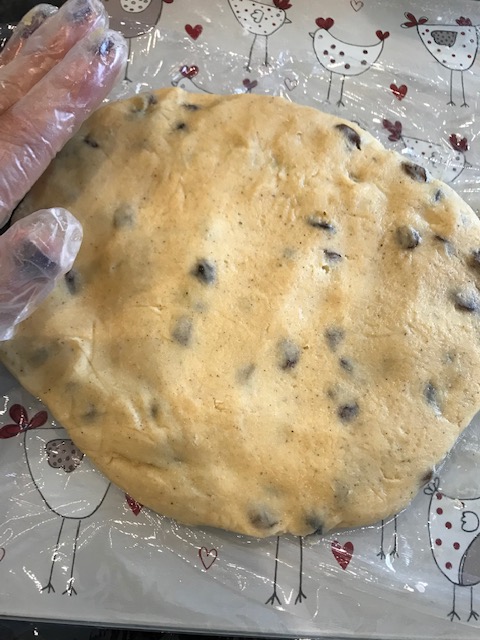 Chill for 30 minutes or until it's firm enough to roll out.
Heat your oven to 180C or 160C Fan and either grease or line your baking tray.
Once ready to use, dust your work surface with flour and roll the dough to about 4mm thick. Cut out circles using a fluted 6/7cm cutter and place on the baking sheets.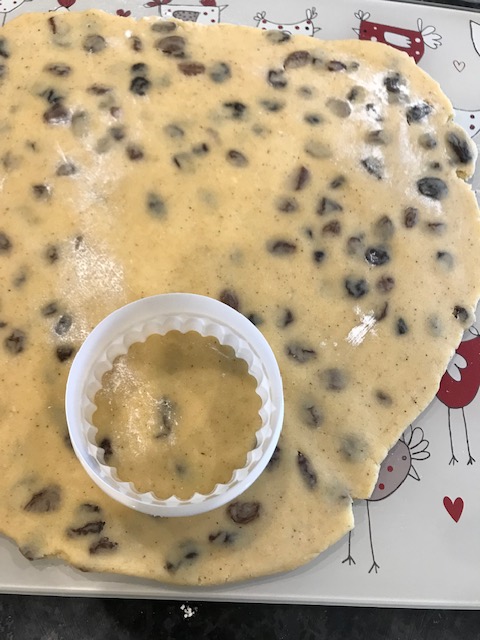 Whisk the egg white just till frothy, a fork will do it fine. Brush this over the biscuits and then lightly dredge them with some caster sugar.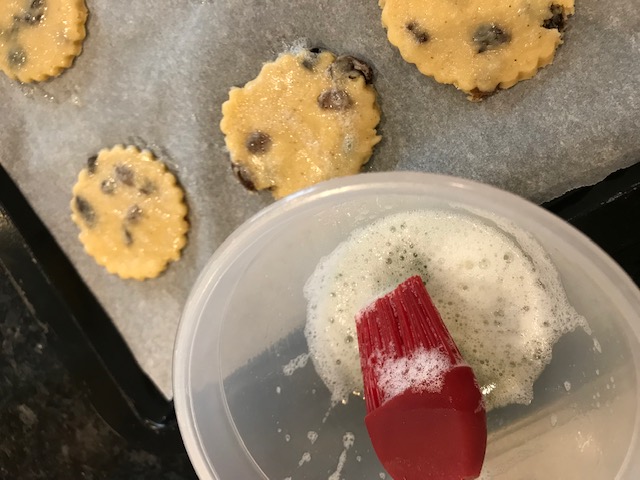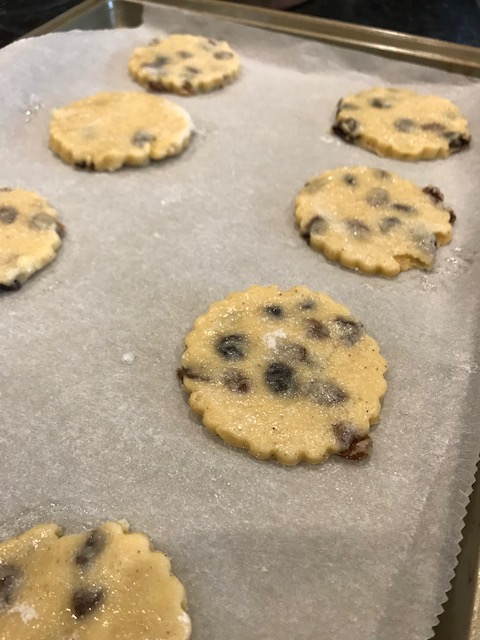 Bake for 10 / 12 minutes until they are lightly golden in colour. Remove from the oven and leave them sit on the baking tray for a few minutes before moving them to a wire rack to cool completely.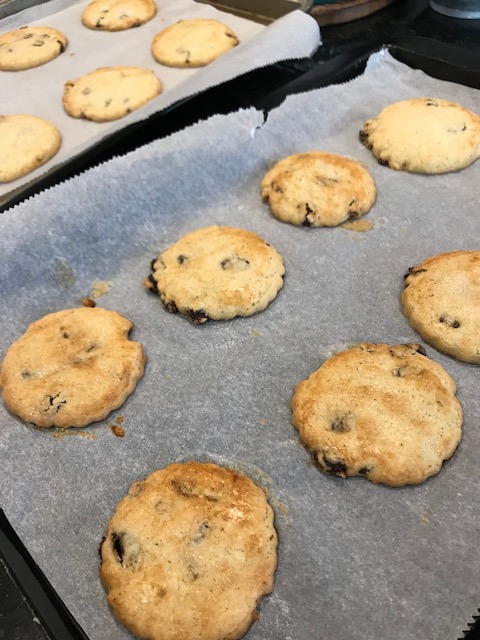 These yummy biscuits will keep for up to a week in an airtight container which is really funny because they are never going to last that long!
Bake with love
Soraya x