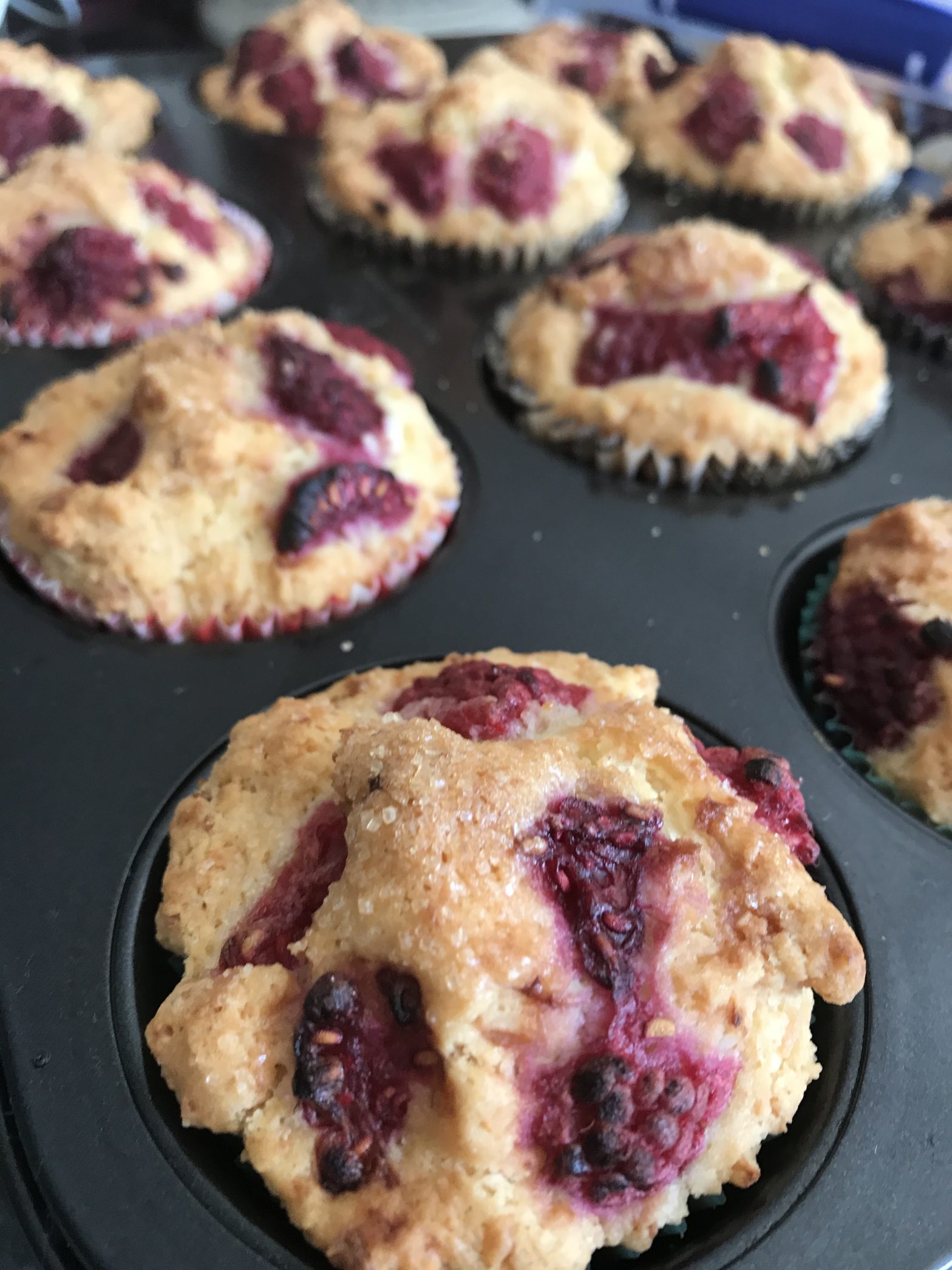 A very simple and quick recipe which can be made in about 5 minutes. I know I say that about lots of recipes, but I really mean it this time!
As there's no butter (ie: fat) in this recipe, they are best eaten on the day or next day. You can pop them in the microwave for a few seconds after that if you want.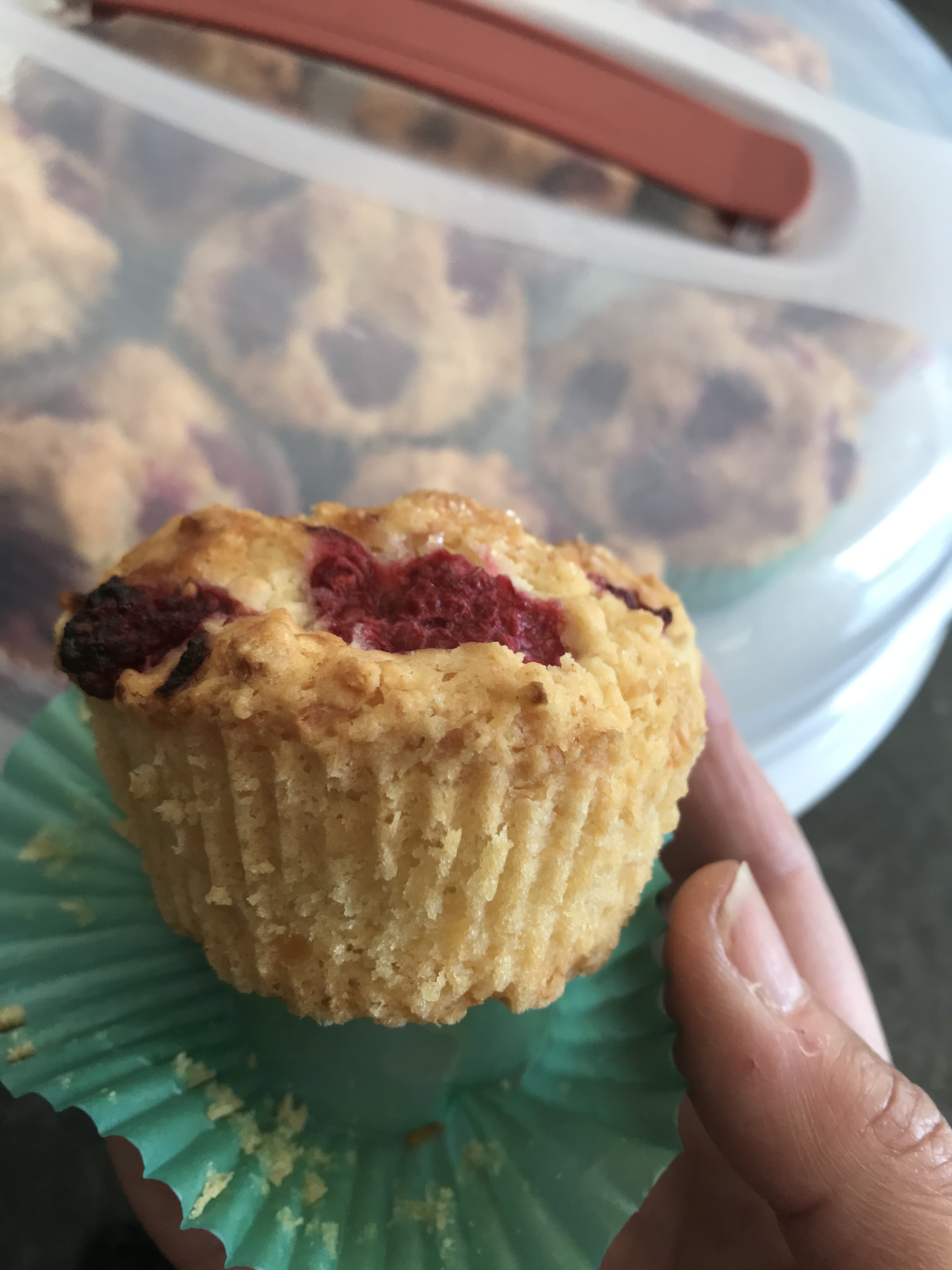 To put these together, you only need two bowls and a spoon.
Use muffin cases to get 12 and if you use cupcake cases, you'll get about 15/16 and you would need to reduce the baking time.
I've a little 5 minute video showing how they are made and it's worth checking out before starting: https://www.facebook.com/soraya.quigley/videos/10216899565302531/
Ingredients:
150g vegetable oil (you can use another if you don't have this)
2 eggs, large
110g coconut milk (oat or almond will also work)
300g self raising gluten free flour
80g caster sugar (you can increase this up to 180g depending on your taste) ** see note below
100g desiccated coconut
Approx 80g / 100g raspberries
Method:
Line a muffin tin with 12 paper cases. Preheat oven to 170C Fan or 190C conventional.
In a medium bowl, add the oil, eggs and coconut milk and whisk together.
In a large bowl, add the flour, sugar and desiccated coconut and whisk to combine.
Add the wet ingredients into the bowl of dry ingredients and mix together. Don't overwork the batter and don't be heavy handed with this otherwise the muffins won't be light.
Use an ice cream scoop to evenly distribute the batter into the paper cases. Press a few raspberries into the top of each muffin.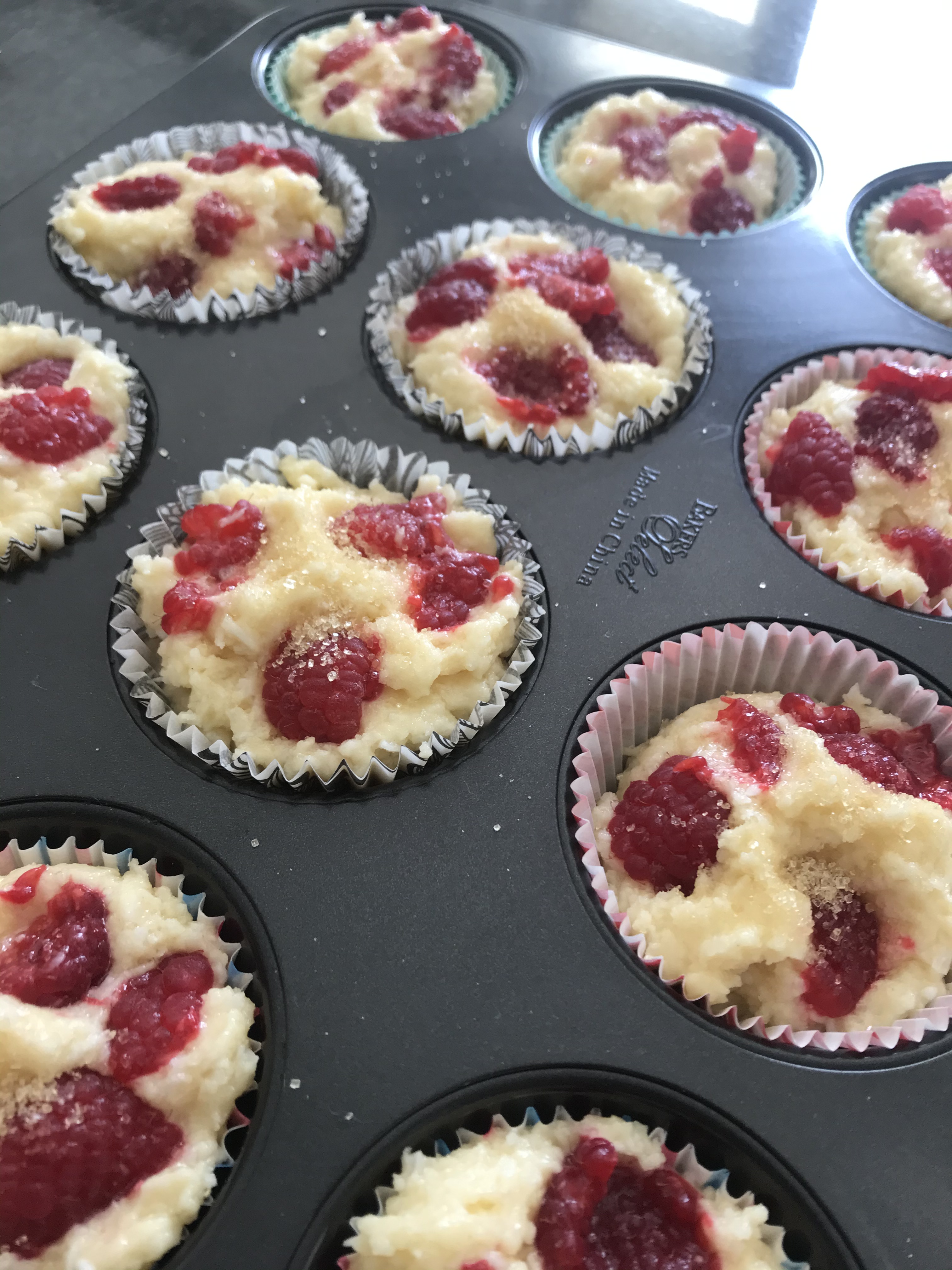 ** Note: As I has substantially reduced the sugar in the recipe, I topped each muffin with a sprinkle of golden caster sugar. You could also use Demerara Sugar.
Bake in the preheated oven for 40 minutes though I checked mine with a skewer after 35 minutes and they were ready so keep an eye on them.
Let them sit for about 5 minutes and then move to a wire rack to cool completely. As these muffins have no fat in them, they won't keep well. They are best eaten on the day they are made or next day. A quick blast in the microwave will benefit them after that and any excess can be frozen in airtight bags.
Bake with love
Soraya x